Luxury haircare may be a norm today, but when Oribe first arrived in the scene circa 2008, it was the pioneer of the category.
Founded by industry insiders Daniel Kraner and Tevya Finger, their vision for a high-end haircare line materialised fully after a collaboration with celebrity hairstylist Oribe Canales. Not only did Canales lend his name to the label, but he also lent his expertise to create a line of products that screamed top-notch in both efficacy and quality.
After a long reign on foreign salon shelves, Oribe is making its debut in Singapore come August 2020, and we're so ready.
But first, a primer on the brand. For a stylist that worked on the likes of Jennifer Lopez, Linda Evangelista, Rihanna and some of the world's most notable runways, Canales' approach to haircare was one of distinctive finesse.
This expressed itself in products where fine fragrances were used across the board, made in collaboration with heritage French perfumes Côte d'Azur. Notes of cedarwood, white blossoms and citrus are just some that you can expect from Oribe products, and every single one of them is a passport to a spa experience at home.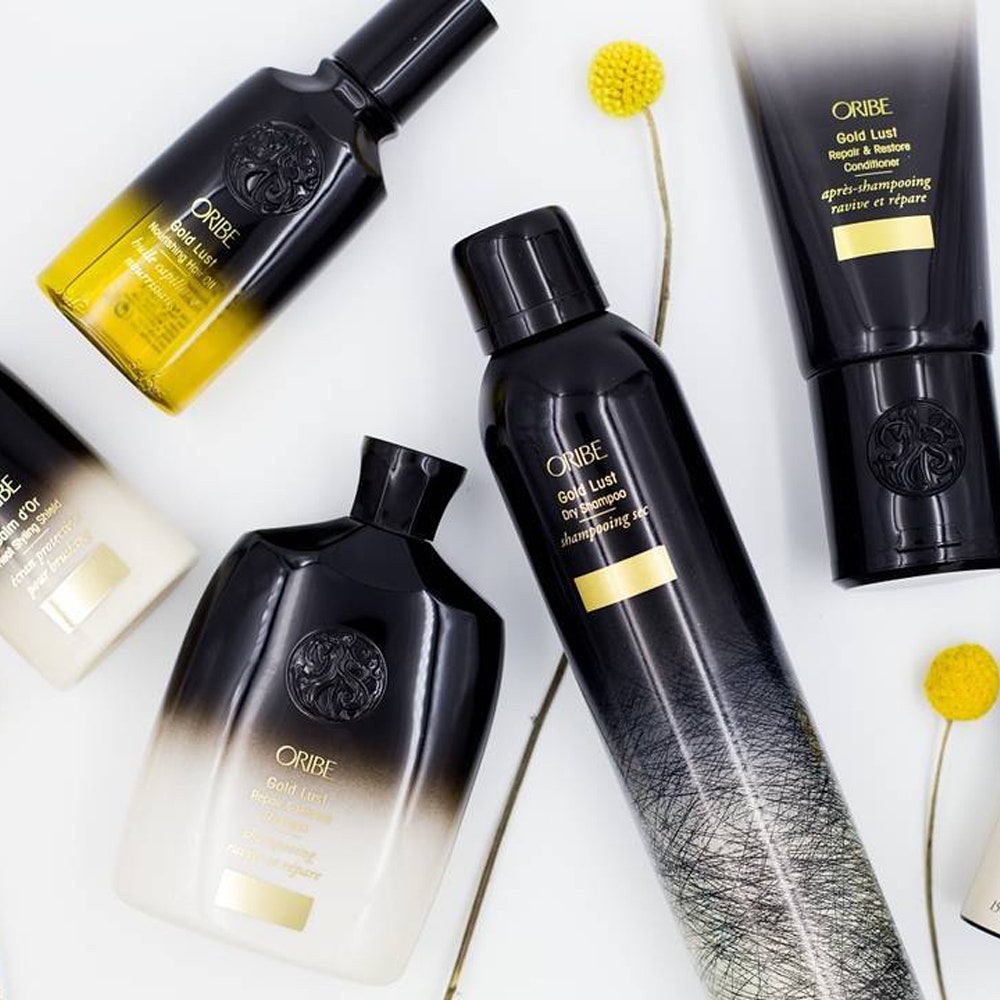 Technology also goes hand-in-hand with decadence in Oribe's line. For haircare, its products include UV protection, and all products are vegetarian, gluten- and cruelty-free.
After its haircare boom, Oribe's reign extended to bodycare, so its signature scents found homes in lush body moisturisers that will take your post-shower pampering to a whole new plane.
The Oribe launch in Singapore will include its famed Gold Lust collection, as well as the Signature Brilliance & Shine and Magnificent Volume lines. Highlights include the dry shampoos, texturizing sprays, conditioners and hair oils, though each line has a specific target benefit.
Oribe will retail at premium salons in Singapore, includign Kim Robinson, Shunji Matsuo, Chez Vous and Evolve from 1 August 2020.
All pictures credited to Oribe.