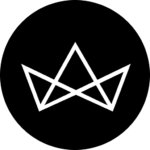 LSA Loves: I mocked the Aztec Secret Indian Healing Clay mask – but I'm now obsessed
LSA Loves is a weekly column where our editorial team raves about something they love. From skincare to a dish or a Netflix series, this is a look into what gets us ticking.
It comes in a cheap plastic white tub, the label is a garish red hue and there's a picture of an Aztec temple where people were sacrificed to the gods.
"Is that the ground-up remains of ritual slaughter?" I asked when our beauty editor Beatrice opened up her urn bottle.
"Shut up. You'll love this." she snapped.

Skincare packaging is vital. My grooming arsenal is a small collection of amber-glassed dropper bottles from Aesop, The Ordinary and Estee Lauder sitting on a gorgeous antique brass tray I picked up in Istanbul [flex].
As a man in my mid 30s, I was on a mission: To toss out the old ways of my late 20s and take better care of myself. I've been eating better, shopping better (sustainable sources and natural fabrics only) and living a gentler, kinder life. I've also begun reducing plastic-use — this white tub clearly doesn't fit into my mid-30s narrative.
Yet in the name of skincare science, vanity and the fact that writing this column is my job, I bought one online thinking as long as my face doesn't crack, peel and birth little gremlins out of its crevices, I'm good.
So what's in this clay mask?
A quick google search for this woowoo relic showed that it's in fact, a cult product embraced by beauty gurus and celebrities. Most of the online reviews were positive, yet a small percentage claimed that it led to their skin breaking out.

The secret to its success is it's composition: 100 percent bentonite clay from "Death Valley, California, where it is sun-dried for up to six months" — according to its trippy 90's era website (which spells Vogue magazine as Vouge Magazine.)
This ingredient is touted as a powerhouse for its deep pore cleansing properties and ability to draw toxins out of the skin.
How to use the Aztec Secret Indian Healing Clay mask
First off, don't use any metal objects and mix equal parts clay with water or apple cider vinegar. Having used both water and apple cider vinegar at different times, the latter made a far superior mix.
The vinegar reacted with the bentonite clay, causing it to bubble and froth into an aerated foam — almost like an espuma you'd see on a fine dining dish. Mixing it with a mask spatula flattened it a little bit, but to a desirable consistency where I could easily apply.
The smell, shall we say, takes some getting used to. But the results were clear: The apple cider vinegar worked far better. The clay dried up tighter on my skin and I felt it dig deep into my pores.
I've used two other clay masks both of which contain some bentonite clay and while the results were good, this was better by a mile. My skin felt gloriously matte, soft and clean. It felt primed for whatever serums I was about to apply.
The most surprising part was that I documented my entire vanity journey on Instagram stories and got a wave of messages from people, most of whom are already fans or amazed at the result.
One friend who works for a large tea company recommended adding activated charcoal into the mix. Another recommended a few drops of tea tree oil. At least one, however, said that it didn't work great for her and caused eczema while another contact sent me a picture of her husband's face turning beetroot red after washing off the mask.
I'd urge anyone giving this product a shot to patch test it first. My face did not turn red (but then again, I am a brown man) and it works amazingly well for me — so well that I'm looking forward to my next use.
Not bad for ground-up remains of ritual slaughter eh?