LSA Loves is a weekly column where our editorial team raves about something they love. From skincare to a dish or a Netflix series, this is a look into what gets us ticking.
There are three kinds of perfume users: those who don't bother, those who douse themselves to the point of suffocation, and those loony enough to spend the GDP of a small nation on fragrances to wear to bed.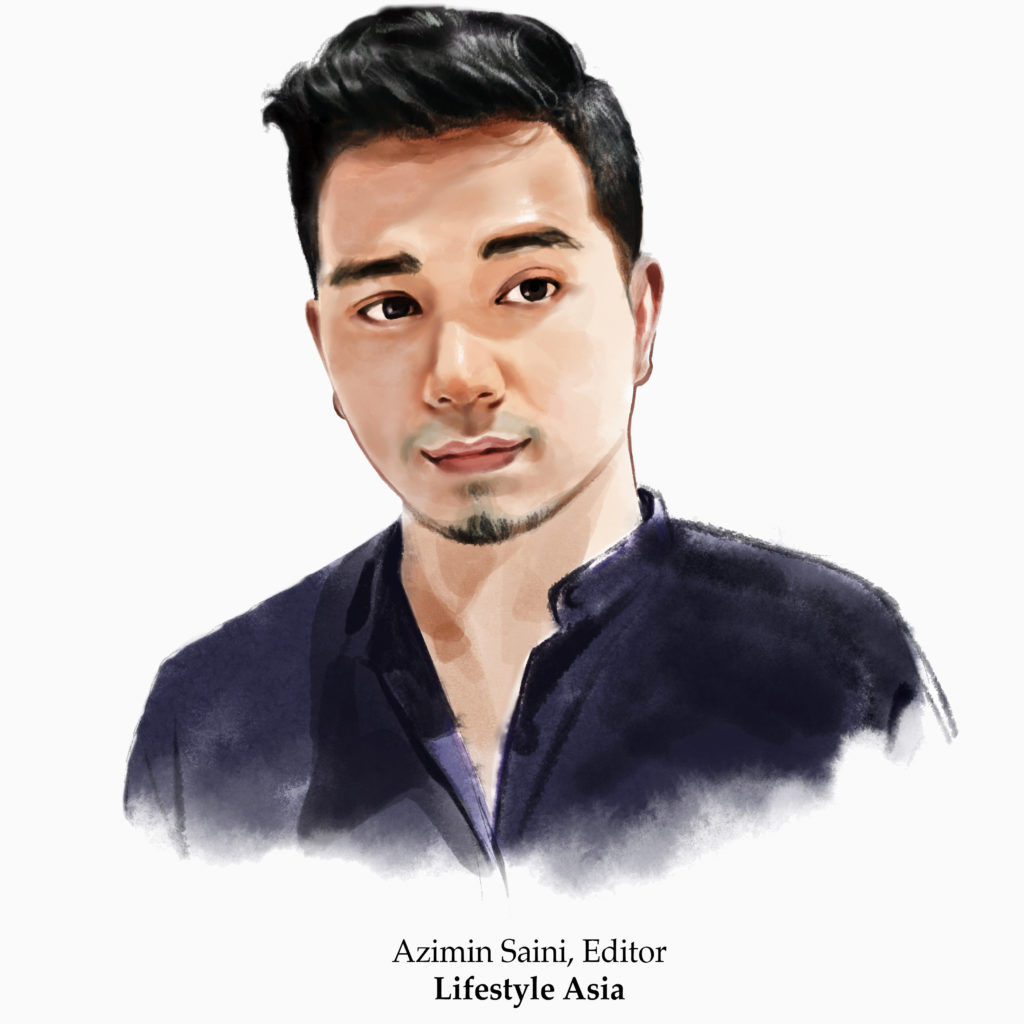 Oh wait, I'm that last one.
"FYI, you're not Marilyn Monroe," my sister would proclaim, referring to the starlet's habit of wearing nothing to sleep but Chanel No. 5.
It's not that I'm aping the dreamy languor of America's favourite starlet. To me, life's real luxuries are private and taking a fragrance to bed lets me experience the scent intimately. It also doesn't hurt that I'm an indulgent slob who likes to smell nice when I sleep.
That all changed when I encountered Tom Ford's F*cking Fabulous on a friend's collection (I'm censoring the name in case my publisher decides to fire me.) Its beguiling scent stopped me in my tracks; and little did I know it would drastically overhaul my life.
"You like sweet fragrances huh?" I asked.
But as I sprayed it on myself anyway and zipped to Marina Bay Sands' rooftop for a party, the fragrance was magnetic, attracting a slew of comments: "What are you wearing? Who is it by? Wow, that's quite different."
Its staying power was sheer sorcery. That night, I was sweating like a sinner in church thanks to the heavy tartan blazer I stupidly decided to wear — and yet I still smelled it on myself the next morning even after a shower. So what's in Tom Ford's F*cking Fabulous?
Make no mistake, this bold concoction is a statement unto itself. The scent is as alive as the night is always young and in no way is it something I could sleep with. Tom Ford himself describes the fragrance as, "a decadent, oriental leather with an intoxicating grip. It evokes the private exchanges where fantasies come true."
The middle notes of bitter almond and tonka bean are the first things I smell followed by the dark and intriguing aspects of cashmerean and leather accord. These come together under the soothing scent of clary sage oil, lending a lightness to the entire symphony.
When it was released in 2018, the response was polarising; fans on perfume review site Fragrantica.com love its bold elegance while detractors likened it to burning tires and baby wipes.
In fact, this perfume is unlike any that I own. Where I used to choose fragrances by ingredients, this one has character stamped all over it.
A good perfume embodies a personality
Of course, scents are extremely personal. In fact, if this fragrance was a man, he would be a dashing debonair whose eyes are a soundless oceanic abyss to drown in. He would drip with more confidence than a 10 litre bucket could hold and finds meaning in small gestures — though the idea of holding hands makes him throw up in his mouth.
He would have impeccable taste, a penchant for plush pink suits (and actually have the panache to pull it off), uses only Marvis Toothpaste and be so immaculately groomed he could look polished on a grocery run wearing a white North Face t-shirt.
Heck, I wanna be that guy.
Clearly, this is a perfume that needed to be worn out. And so I did: To dinner at The Straits Clan, to PS Cafe the night after, and then to places and moments where I feel like I needed a confidence booster. This perfume is not just a scent. It is a manifesto
To want to spray on Tom Ford's F*cking Fabulous is to want to be f*cking fabulous. To be f*cking fabulous is to have an indomitable spirit, an iron-clad positive mind and the courage to take on adversity and say: "NOT TODAY SATAN."
Since that first whiff, the scent has grown on me and become an abstract persona I aspire towards. That requires a massive overhaul of my life. I wake up at 5:30am to hit the gym, have a feta cheese and spinach omelette for breakfast by 7:30am, check my emails and I'm out of the house by 8:30am after slapping on a five-step skincare routine. On Mondays when I need a kick in the arse, I spritz on F*cking Fabulous and head out to tackle the week.
Because really, who needs to be Marilyn Monroe when you already feel f*cking fabulous?