Snoozing the alarm for five more minutes or heading straight to bed after a long day sounds far better than fiddling about with more beauty products than absolutely necessary. As it is, there are enough steps to follow in a make up routine and cleansing ritual without bringing hair into the equation as well. And why would we want to add yet another item to the bathroom clutter?
In Singapore's heat and humidity, hair oils are actually fantastic for protecting your mane. Although it may seem counterintuitive to use them when the aim is usually to get rid of grease, the best products don't leave any slimy residue. They also work magic in repairing locks damaged by colour treatment, and help with styling tresses for a perfect 'do.
Fortunately, hair oils are aplenty and easily available around our city, especially now that Sephora have opened their sparkling new store in the Ion basement. Featuring two new exclusive brands, Cover FX and Zoeva, as well as the world's first Kat Von D beauty store, they'll have you spoilt for choice for every skincare, haircare and makeup need.
Read on for our 7 hair oil recommendations — we've made it a breeze for you to pop by the store and grab the perfect one.
Sephora, Ion Orchard, 2 Orchard Turn, #B2-09-15, Singapore 238801, +65 6509 8255, www.sephora.sg
1
To mimic the natural — Living Proof No Frizz Nourishing Oil (S$56)
Hair oils only need to be applied from mid-length to the ends, because the scalp's natural oils are the best conditioners. Living Proof has mimicked that natural composition of fatty acids with this blend. It's ideal for coarse hair, whose naturally raised cuticles can cause locks to feel rough, dry and frizzy. By blocking out humidity and smoothing hair without weighing it down, it's exactly what you need for some extra nourishing, hydration and frizz protection.
2
To seal split ends — Ouai Haircare Hair Oil (S$42)
This multitasking oil is ideal for colour treated hair, as it prevents fading and protects hair from heat damage. With an optimum blend of ama oil, borage oil, baobab seed oil and galanga root extract, it smooths frizz and seals split ends for that glossy look you've been trying to achieve. One of the most versatile products, you can work a few drops through wet or dry hair, or use it as an overnight hair mask.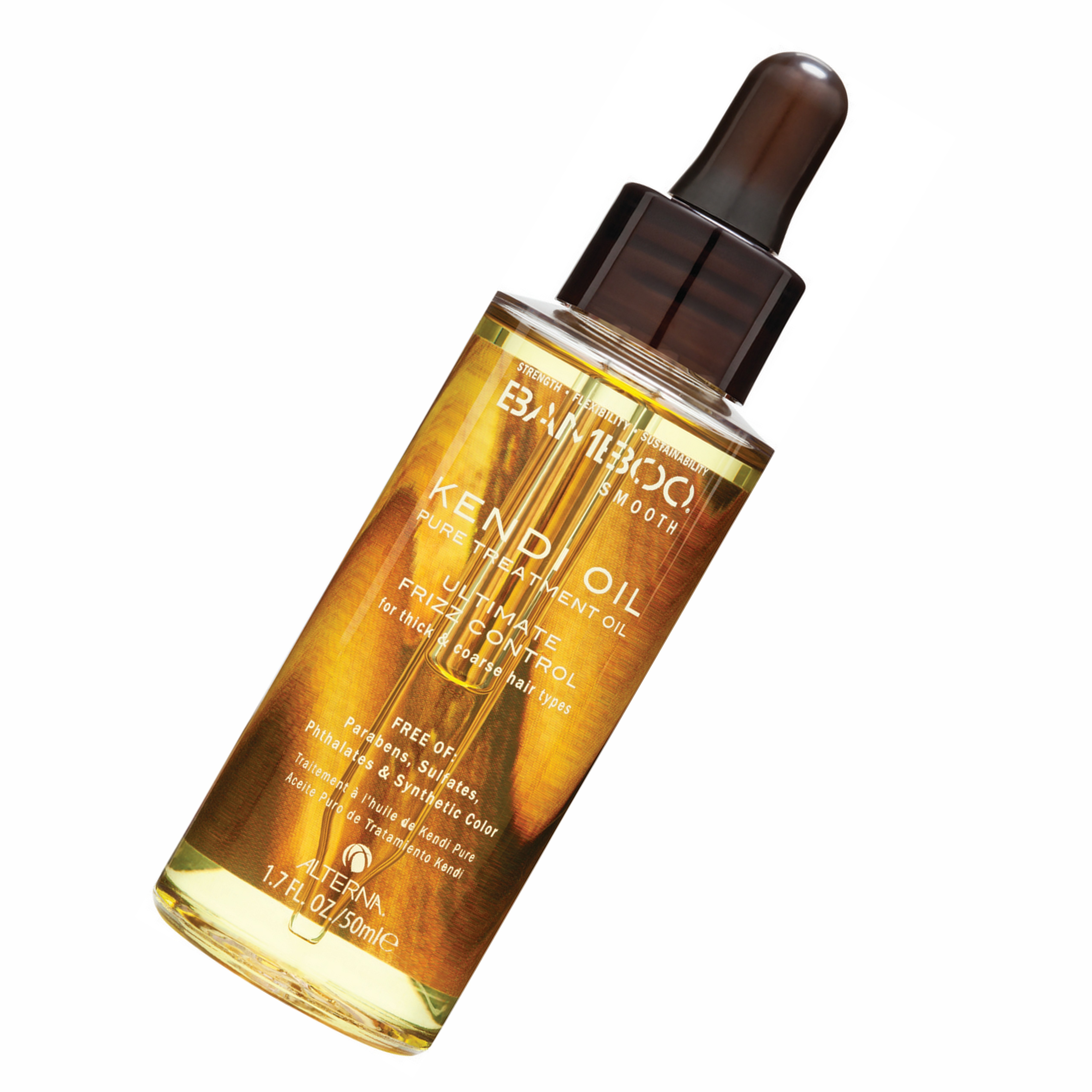 3
To fight the frizz — Alterna Bamboo Smooth Kendi Pure Treatment Oil (S$38)
If you're struggling with unruly and unmanageable frizz, this one will have you sorted. Apply it to medium or thick hair just once or twice a week as a pre-wash treatment to achieve smooth, soft locks with a shiny finish. As its name suggests, key ingredients include kendi oil from candlenut and bamboo extract, which replenish hair's natural, protective lipid layer and strengthen follicles.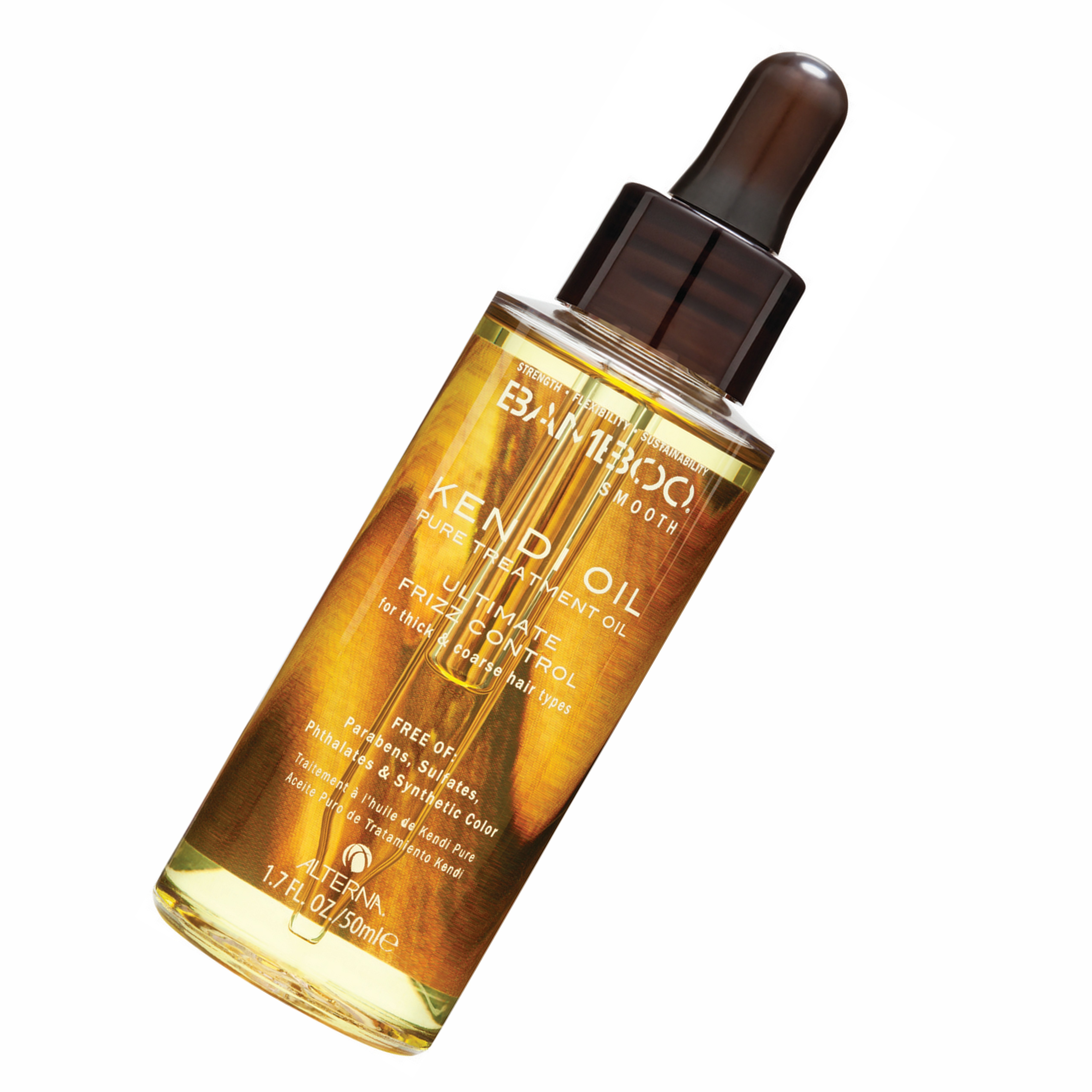 4
To volumise fine hair — Percy & Reed Smooth Sealed & Sensational Volumising No Oil For Fine Hair (S$30)
It's not just ladies with thick, luscious locks that get to have all the fun, as Percy & Reed's oil adds volume to fine, flat hair of any length. Using a light water-based formula with violet extract, it doesn't create any build up of greasy residue and promises instant conditioning and hydration for a mirror-like shine. If you've been trying to attain a bouncy body and silky texture, this is your solution.
5
To tame the rebellion — Original & Mineral Frizzy Logic Shine Serum (S$39)
This is the ultimate frizz fighter for hair that is seriously out of control. O&M have packed in a blend of native Australian ingredients to calm the curls, such as evening primrose oil and pro-vitamin B5 that combats frizz and shields hair from UV damage. There's also cold-pressed organic macadamia seed oil and argan oil to improve strength and elasticity, while olive leaf extract leaves a lustrous finish.
6
To inject some moisture — Percy & Reed Hair's Best Friend Totally Intensive Treatment Oil+ (S$53)
If repeated chemical treatments have left your hair damaged and dull, this concoction of seed oils will be your best friend indeed. Camellia seed oil moisturises and protects, macadamia seed oil penetrates through to the scalp for strong and elastic hair, while carrot seed oil is full of vitamins that rejuvenate and regenerate. Just a few deeply hydrating drops will bring each strand to life — apply either pre-shampoo, or leave it to work on towel dried hair.
7
To halt the ageing – Alterna Caviar Anti-Aging Omega+ Nourishing Oil (S$62)
It's never too late for healthy hair. Alterna's hair oil has been clinically proven to increase shine by 250 percent, battling dryness and brittleness with a highly concentrated punch of omega-3 and C22 fatty acids. A trademark age-control complex also fights natural, chemical and environmental aging with an infusion of caviar extract and vitamin C which smoothens hair and leaves it silky soft.