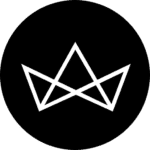 An exclusive look at the global launch of Tom Ford Beauty's first-ever cushion compact, the Traceless Touch Foundation
Tom Ford's first foray into the cushion foundation market was met with a reception like no other. Within its release around regional markets, the Traceless Touch Cushion Foundation was wiped off the shelves, and for good reason too. Tom Ford has managed to create a cushion that delivers everything you expect from such a product. A long-wearing formula that hydrates while being resistant to heat and humidity, and a satin-matte finish that delivers a dewy without caking. Anyone who has touched the foundation for themselves would be pretty much sold.
To cement the Traceless Touch Cushion Foundation's entry into the world, Tom Ford Beauty has thrown a global launch event in Seoul, held at the JCC Art Centre. The Art Centre was designed by Ando Tadao, the same architect behind Ford's home in Santa Fe, further deepening the launch event with Ford himself.
Lifestyle Asia Singapore, along with socialite Kim Lim, were the only two Singaporean figures attending this highly exclusive full-day whirlwind in Seoul, so live vicariously through us as we take you through the day with Tom Ford Beauty and the Traceless Touch Cushion Foundation.
The day began with an introduction to the cushion compact via a masterclass, where Tom Ford Beauty specialists took us through how to create a complete look around the concept of Face Architecture, coined by Ford himself to detail how beauty can be enhanced by using makeup to attain symmetrical features. After the class, we were given a preview of the lengths to which Ford goes to express the significance of Face Architecture to his brand, as a model was given a complete makeup look designed specifically for her face using 3D mapping technology.
A cocktail soirée at the scenic rooftop of the JCC Art Centre closed off the day with Tom Ford Beauty. Celebrities, including Jae Park, socialites and social media heavyweights mingled with the likes of media and industry professionals over quality drinks and conversation through the night.
Click through for a look at what we got up to across the 24 hours with the Tom Ford Beauty and its latest Traceless Touch Cushion Foundation.
The Tom Ford Traceless Touch Foundation retails at S$48 for the compact and S$72 for the foundation. The foundation is available at all Tom Ford counters in:
Tangs Orchard
Takashimaya
Robinsons Raffles City
Sephora ION, Sephora Ngee Ann City, Sephora Marina Bay Sands, Sephora Westgate.