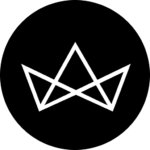 Joseph Schooling launches skincare line, Gucci Bloom's new scent and more beauty news
This week's beauty news spans local launches like Joseph Schooling's very own skincare line, to international debuts such as Gucci's latest addition to its Bloom.
Read on for our roundup of this week's roundup of the hottest in beauty.
Joseph Schooling launches a skincare line
Singapore's Olympic swimmer now dives into beauty with the launch of his high-performance skincare line catered to those who face skin issues caused by harsh sun and chlorine. The line, dubbed as JSOrphic, is developed by Schooling together with his aesthetic doctor, Dr SM Yuen from Atlas Medical Clinic. This range of skincare consists of a cleanser, a serum, a hydrator, and sunscreen.
Available at JSOrphic.
Gucci Bloom introduces the Ambrosia di Fiori
Introducing Ambrosia di Fiori, the latest addition to the Gucci Bloom line. Inspired by ambrosia's significance in Greek mythology as a drink for immortality, this perfume boasts floral notes of jasmine, tuberose and Rangoon creeper, as well as orris and Damascena rose.
S$145.00. Available at Gucci.
Dior teases the Forever Perfect Cushion Foundation Diormania Edition
Dior hints that its Forever Perfect Cushion Foundation will be released in a special Diormania Edition, featuring the house's signature Oblique monogram, found on many of its key accessories. Little is known as to when it'll be released, but we can't wait to have this as a companion to our Dior Saddle bags.
Drunk Elephant plans to branch into haircare
If you're a skincare fanatic, Drunk Elephant is not a new name to you. Having risen to cult status in the skincare business, the brand is set to branch into haircare with the news that it has made a hair detangling spray, recently used on Jennifer Aniston on the red carpet, as seen on her hairstylist's Instagram. Stay tuned for more to come.