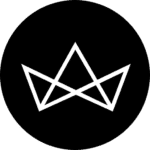 Brand edit: The best Mamonde products to infuse the power of flowers into your skincare
Flowers are beautiful to behold, but most of the blossoms we marvel at contain potent skincare benefits that are not the most commonly known. Since arriving in Singapore a year ago, Mamonde has completely changed that dearth of knowledge.
The Korean beauty brand has an elegant mission: To translate the benefits of floral ingredients into skincare and makeup. This approach is not just a marketing slant to let the label stand out from its botanical-focused competitors — Mamonde takes its dedication to flowers very seriously. Every blossom that goes into a Mamonde item is cultivated specifically by a team of scientists and horticultural experts at the brand's garden in Osan, South Korea. Top-of-the-line processes ensure that the best Mamonde products are infused with concentrated floral extracts and not just their fragrances.
Mamonde recently celebrated its first anniversary in Singapore. The festive occasion marks the brand's popularity in the region, so if you've toyed with the idea of trying its products, now is as good a time as any.
To help you along, here is a selection of the best Mamonde products you ought to shop.
Jump To / Table of Contents