A year after it announced its foray into beauty — and with it, an irresistible collection of lipsticks that encapsulated its unique brand of romance and elegance — Hermès is finally expanding its universe.
This time, however the Maison will focus on the cheeks, starting with a series dedicated to blush called Rose Hermès. The eight-shade Silky Blush collection (S$115 each) is inspired by the vast palette of pinks within the Hermès universe, from the mauve interiors of French Empress Eugénie's leather hunting cartridge belt in the 1800s to the Douceur coat and Riviera blouse in the 1930s.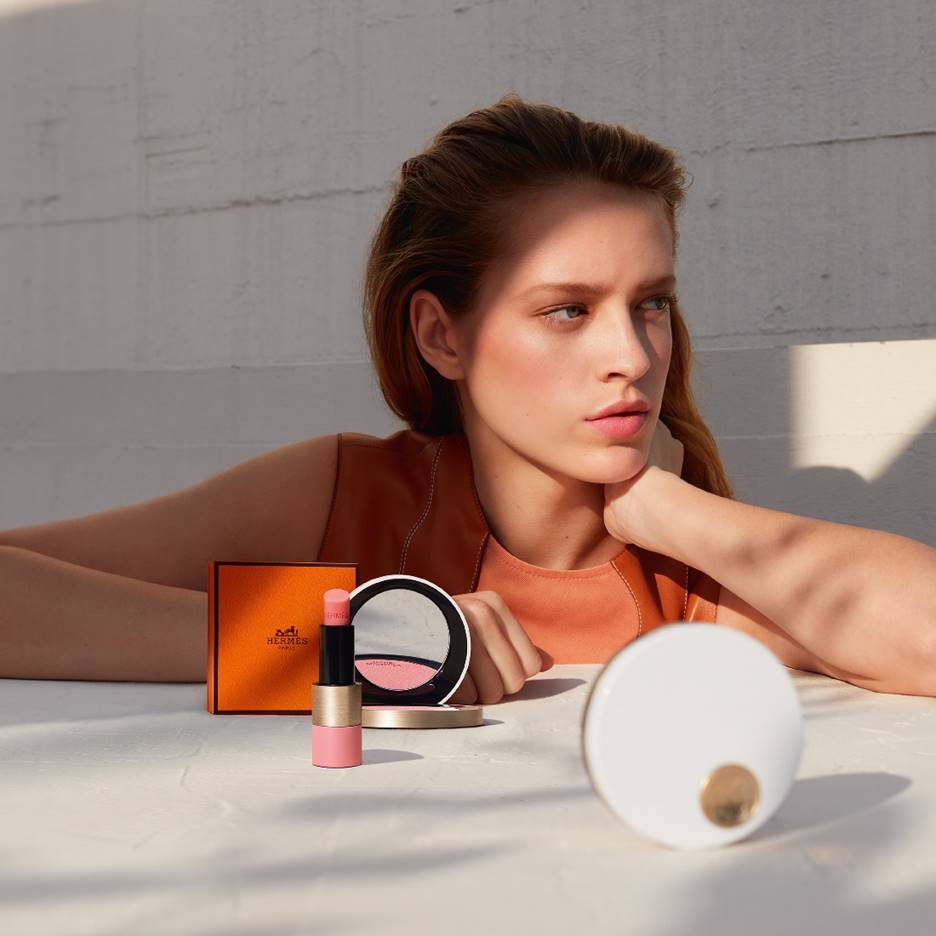 This mastery of blending the colour's vivacity with tenderness shines through with the blush's light-as-air formula, especially since it was actually inspired by the weightlessness and preciousness of the brand's famous silk scarves. The mineral powder is loaded with the antioxidant powerhouse vitamin E and brushes on with a sheer, watercolour-esque glow that mimics perfectly sun-kissed skin. 
Design is still very much at the forefront here; this time, the case by Pierre Hardy is a minimalist's dream with white and gold finishing, and opens to reveal a round pan textured like the twill weave of Hermes' scarves as well as a chic, off-centred mirror for touch-ups on the go.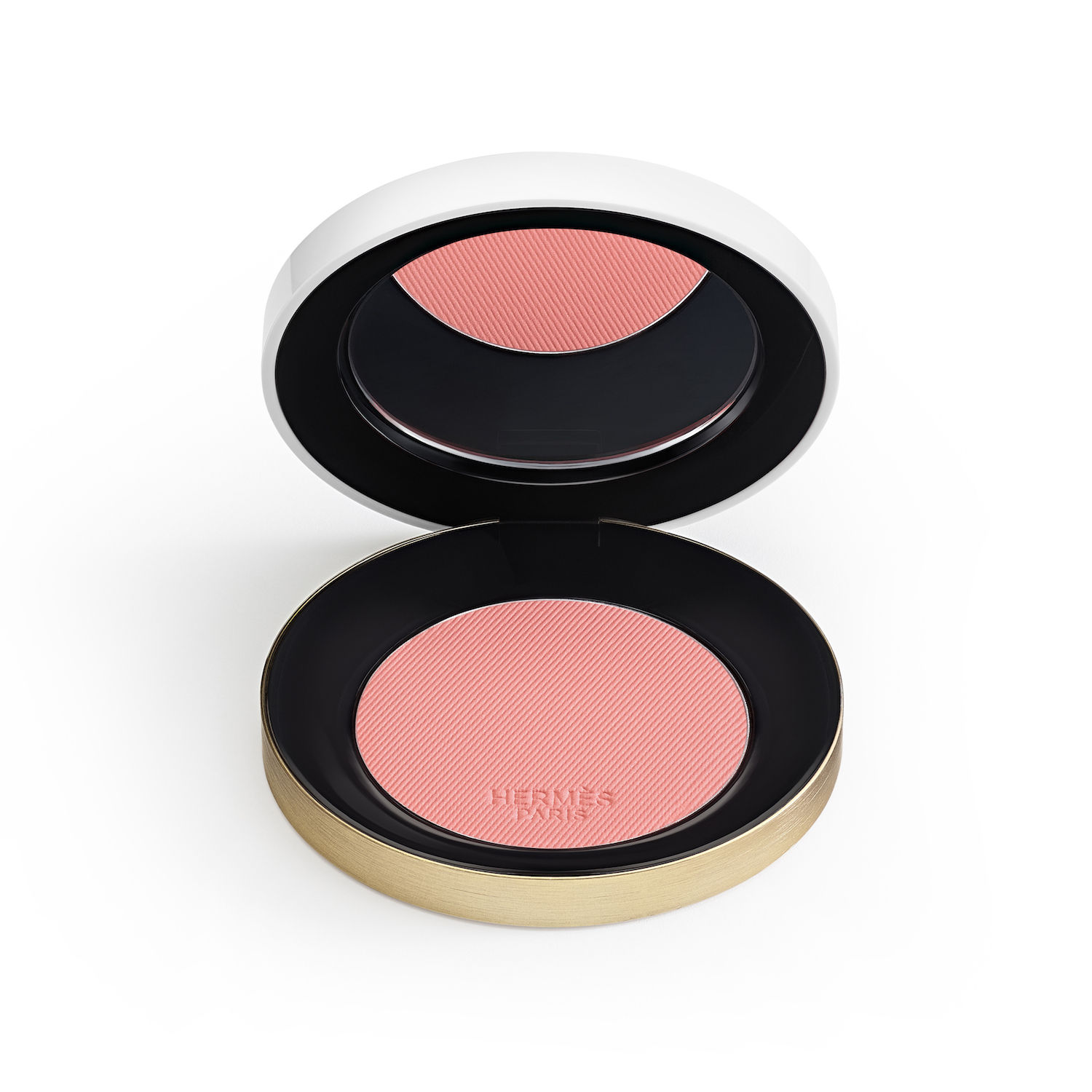 The eight shades run the spectrum from Rose Abricot (a fresh, orange-pink) and Rose Ombré (a celestial peony pink), to Rose Tan (a golden pink) and Rose Nuit (a deep pink with blue undertones). Asia, however, will also receive an exclusive shade called Rose Poivré, described by the brand as "a pink of a Persian night enveloped in spices, vibrant yet discreet, soft, and elegant." The Rose Hermès Silky Blush collection will also smell just as good as they look, especially with the custom-blended fragrance developed by in-house perfumer Christine Nagel.
For the most Hermès of beauty experiences, pick up one of the two new blush brushes too, or better yet, the Rose Extrême Pommette Blush Case (S$5,900) that was specifically designed to house your new daily necessity. The Blush Brush (S$153) comes crafted with a lacquered wooden handle, brushed metal ferrule, and goat bristle fibres that are hand-assembled, while a smaller Travel Blush Brush (S$77) comes with a metal handle and synthetic, easy-to-clean fibres.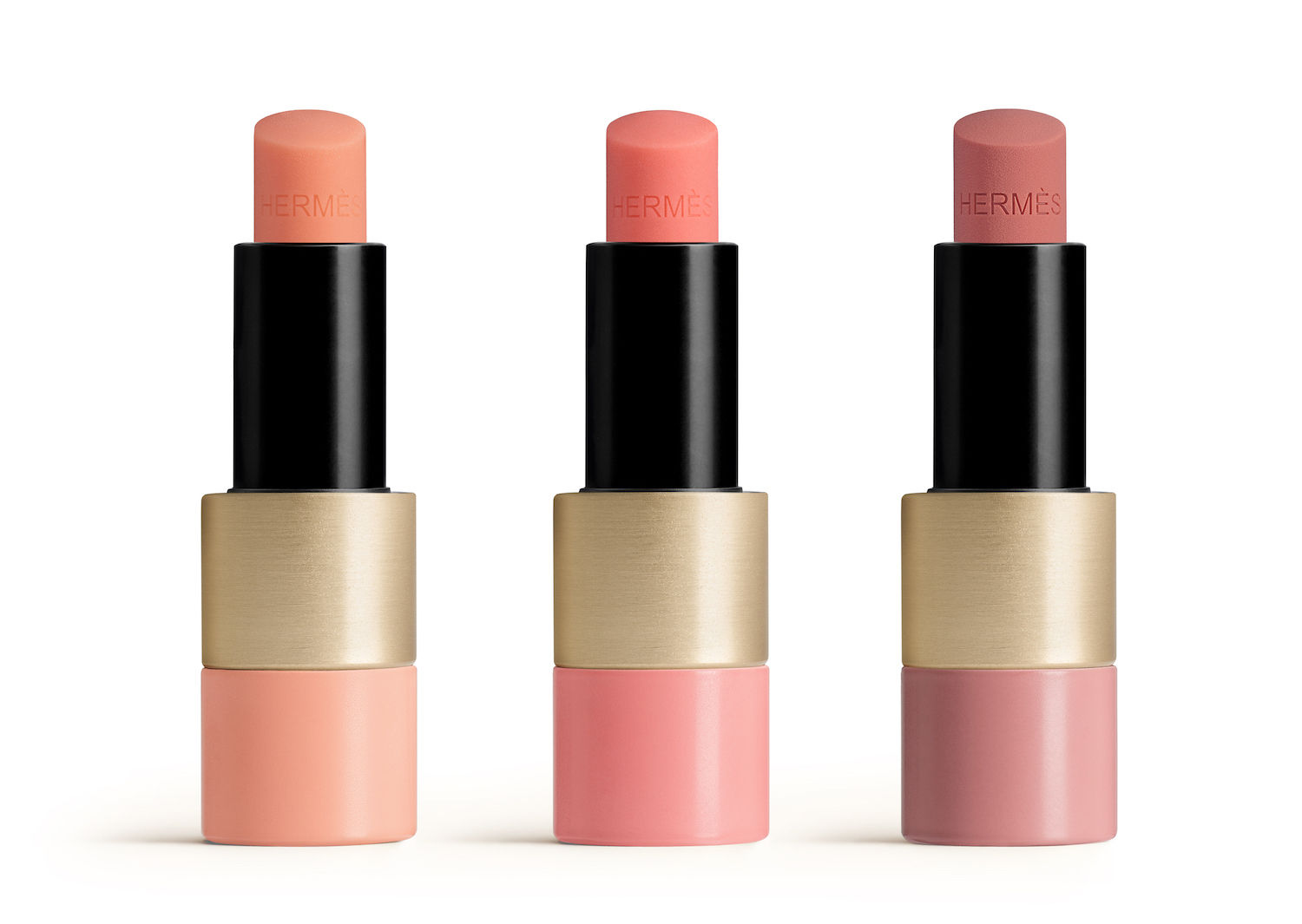 But of course Hermès didn't stop there. The Rose Hermès journey continues with the Rosy Lip Enhancer (S$105 each), a deeply hydrating balm-like trio that imparts a weightless, soft tinge of pink to enhance the natural beauty of your lips. The three shades — Rose Abricoté, Rose d'Été and Rose Tan — are perfect for keeping your puckers hydrated and presentable under face masks, and are presented in a lacquered matte pink and gold cylinder.
Rose Hermès will be on counters from 15 April at Hermès' Liat Towers, Marina Bay Sands, and Takashimaya boutiques, as well as online.