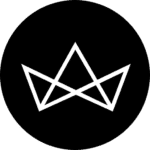 La Prairie's Skin Caviar Absolute Filler is the anti-ageing skincare weapon you need
When you age, the cellular structure of your face begins to collapse. It's a harsh reality. Your collagen production begins to dip, your skin loses elasticity, and fine lines begin to surface.
La Prairie is a brand that understands the trials of ageing, and wants to help you counteract it. Its Skin Caviar line is already a firm favourite, but its latest addition, the Skin Caviar Absolute Filler, is slated to be a game-changer. The range utilises caviar extract and caviar water to lift and firm the face, but this new product features new technology that isolates the lipids and proteins found in caviar to revive ageing skin.
The Absolute Filler features caviar oil as well, a nutrient-rich inclusion designed to hydrate and plumpen for a more youthful appearance. Brown algae and peony root extract also find themselves in the cream, helping to alleviate the rougher texture that occurs with time, and exposure to the sun, as well as environmental pollutants.
One thing we love about the product is the new packaging. Instead of coming in a jar, like the Skin Caviar Luxe Cream, the Absolute Filler is housed in an elegant bottle with an airless pump, reducing contamination from bacteria in your hands, and the surrounding air. It's far more hygienic, and the mirror inside the lid is also a convenient addition for those who wish to travel with the product.
Slather it on your face, neck and décolletage area (sparingly, because it isn't cheap) and reap the results of renewed skin. We're marking this as a definite skincare favourite this year.
The La Prairie Skin Caviar Absolute Filler will be available in La Prairie boutiques at Tangs from 1 September 2017. It retails at S$960 for 60ml.