Not that you needed an excuse to add more beauty products to your vanity table, but with Chinese New Year and Valentine's Day on the horizon, we think there's no better time to splurge.
With the anticipation of the back-to-back festivities thick in the air, these new beauty products are all about looking your best with minimal effort. After all, beauty brands and trends are redefining what it means to look good in 2021, and it goes beyond foundation, eyeshadow and lipstick. 
Anti-ageing skincare, for example, has hit fever pitch, with more new tools and formulations in the market now than ever before. Even Chloé's new fragrances are all about the journey of self-discovery. There's still plenty of springtime romance in this selection though; Tarte, Charlotte Tilbury, and Chanel Beauty have put their best pinks and reds forward to celebrate the season of love this month.
Here are the beauty products we love this February 2021.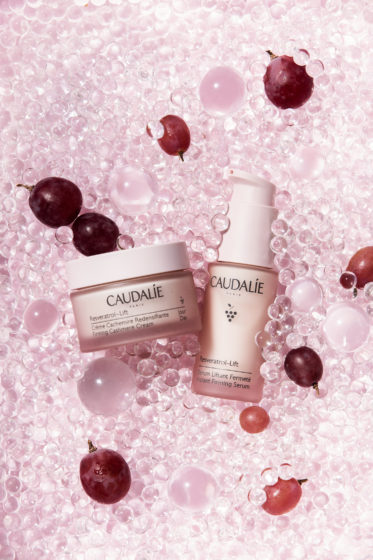 1
Caudalie Resveratrol Lift range
Harnessing the incremental benefits of combining the brand's patented Resveratrol, hyaluronic acid, and vegan collagen booster, the new Resveratrol Lift range boasts pretty impressive benefits beyond their chic pink recyclable packaging. The French beauty label promises five times more natural collagen production and twice the hyaluronic acid production for plumper, smoother and visibly younger skin with its natural-origin ingredients. The new range will include products like the Firming Eye Gel-Cream and Instant Firming Serum.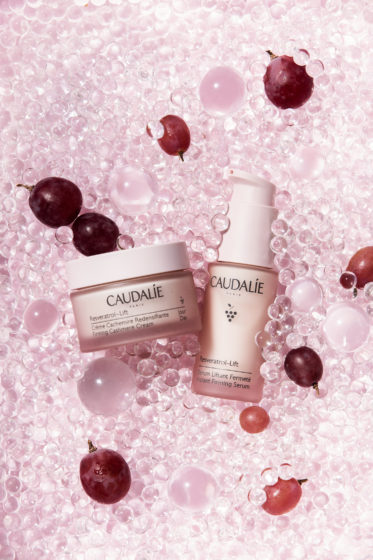 Get it here
2
Glow Recipe Papaya Sorbet Enzyme Cleansing Balm
As a superfood that's packed with beneficial enzymes, seed oil, and extract, papaya deserves to be more than just a delicious tropical fruit. As with the rest of their fruity products, Glow Recipe harnesses this powerhouse in a plush, sorbet-like cleansing balm, which sloughs away makeup, oil, and SPF while gently exfoliating. Follow up by massaging the brand's Blueberry Bounce Gentle Cleanser into your skin after; the antioxidant-rich facial wash targets free radical damage while brightening, resulting in clear, bouncy, and glowing skin after every session.
Get it here
3
Tarte Tartelette Juicy Amazonian Clay Eyeshadow Palette
Love is obviously in the air for Spring 2021 at Tarte. This extra large 20-shade palette has the most romantic pink, plum, and neutral shade selections, 10 of which are matte for easy everyday wear. For a little more oomph come sundown, the pink compact also has six metallic and four pearlescent shades, all of which are powered by nutrient-rich Amazonian clay to provide maximum pigment and all-day wear without creasing, even on oily lids.
Get it here
4
Dior Diorsnow Ultimate UV Shield Tone Up
Formulated with Asian skin in mind with the backings of epigenetic and floral science discoveries, Diorsnow continues to put the skin's natural luminosity at the forefront with this sunscreen. The SPF50+ product not only guarantees protection from hyperpigmentation and photo-aging, but also has Edelweiss plant and plankton extract to prevent oxidative stress caused by blue and infra-red light. The highly breathable formula also keeps skin hydrated throughout the day, and works well under concealer or foundation without leaving the dreaded white cast.
Available at all Dior Beauty boutiques and counters from 15 February.
Learn more here
5
Gucci Beauty Sérum De Beauté Fluide Soyeux
Gucci expands its beauty universe but instead of lipsticks or mascaras, Alessandro Michele wants to go beneath the surface with his new "silk priming serum". This primer begins with a gel-like texture, but disappears into a silky smooth finish on the skin with moisturising ingredients like squalane to keep the skin plump and luminous throughout the day. Besides better foundation coverage, expect a natural blurring effect that minimises the appearance of pores and uneven skin.
Available at Gucci Beauty counters islandwide and at Sephora ION and online.
Get it here
6
Foreo Bear
Safety restrictions might be easing but if you're still iffy about going to your skin specialist, there's no better time to invest in a personal beauty tool. Foreo Bear is the latest from the Swedish brand to focus on 'facial fitness' by tightening and firming the skin for a more contoured look and youthful complexion. Five routines are available via Foreo's app; for those who want more defined cheekbones, the four-minute Total Facial Knockout channels microcurrents via its two metallic spheres to stimulate facial muscles for a natural lift.
Get it here
7
Chanel Le Roufe Duo Ultra Tenue
Remember the lipstick-gloss duos you used to love when you were younger? Chanel's brought back the fun again with eight new shades of the Le Rouge Duo Ultra Tenue, which sees two formulas on either end that'll take you from day to night. On one side, expect a highly pigmented liquid lipstick while the other sees a transparent gloss that sits on top comfortably for hours on end. 
Available at Chanel Fragrance and Beauty boutiques from 26 February and at counters from 5 March.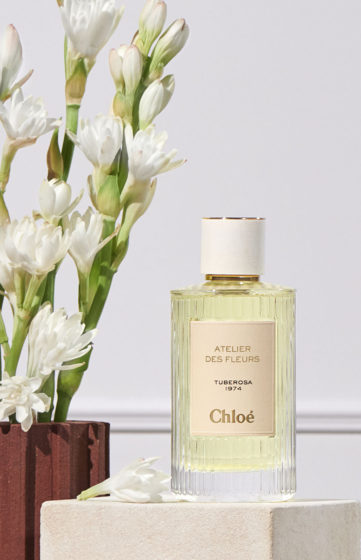 8
Chloé's Atelier des Fleurs' new scents
If you could bottle the poetry of nature, it would smell like Chloé's Atelier des Fleurs twelve-fragrance collection, three of which have just joined the family just in time for spring. Vanilla Planifolia, for example is inspired by the orchid in which vanilla is extracted from, and plays with the idea of temptation with its slightly spicy petal notes. Papyrus is a romantic tribute to its perfumer's hieroglyph souvenir from Egypt, and references the country with its smoky, woody aroma. 
Tuberosa 1974 is the most intriguing of them all, especially since it's not associated with a perfumer's memory but a piece of Chloé's history. Taking reference from its very first fragrance by Karl Lagerfeld in 1974, this scent celebrates the "first flower" of Chloe with soft, feminine notes with plenty of French charm and allure.
Available at Sephora ION, Sephora Ngee Ann City, Takashimaya Department Store and Tangs.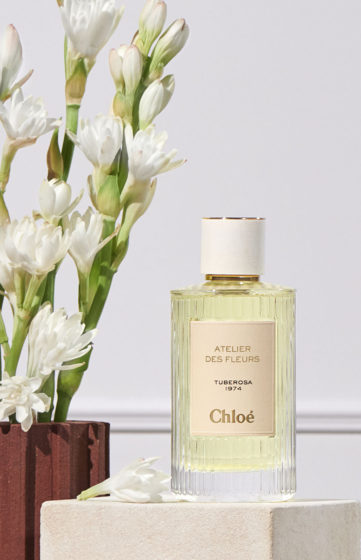 Get it here
9
Charlotte Tilbury Hyaluronic Happikiss in Pillow Talk
If you're tired of choosing between your lipstick, gloss, and balm, this will seal the deal for you. As a hybrid of all three, this lipstick nourishes the lips with hyaluronic acid, C-peptide, and passion fruit seed oil to plump lips and smoothen out vertical lip lines over time. Two shades, Happipetal and the universally-flattering Pillow Talk, will be available at Sephora here. 
Get it here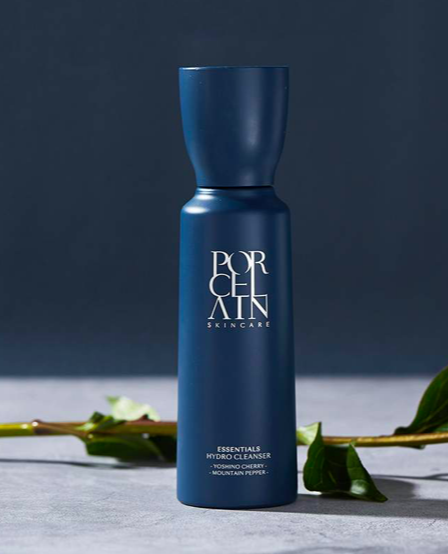 10
Porcelain Essentials Hydro Cleanser
Now reformulated with Yoshino Cherry and Mountain Pepper, Porcelain's new Hydro Cleanser promises to hydrate while removing impurities from deep within the skin, making it an optimum environment for the rest of your skincare products. Other natural ingredients like aloe leaf juice, peony root, and peach fruit extract also calm even the most agitated of sensitive skin, leaving it healthier and nourished over time.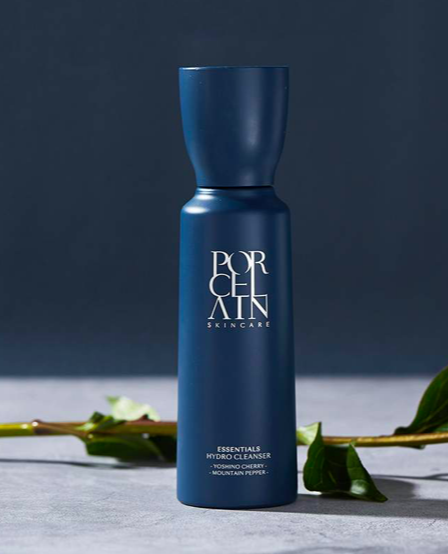 Get it here