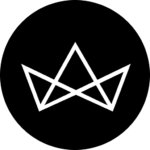 Nikita Dragun breaks ground with Dragun Beauty, a pioneering trans-owned makeup brand
Nikita Dragun, an Asian-American beauty influencer with a prominent following on both Youtube and Instagram, is widely regarded as a role model in the transgender community. With her influence, she has created her own beauty brand, Dragun Beauty, what she dubs as a "trans-owned brand for trans people and all people". Her mission with her line of cosmetics is not to merely expresses authenticity, but that it also stands for gender-nonconforming inclusivity.
Dragun Beauty, which launched on 25 March, is the world's first transgender-owned makeup brand. Nikita Dragun's self-confidence and her strong belief in embracing the power to transform oneself fuels her passion for her own line. 
Her debut drew mass attention for its packaging, a purple egg that would open in half to reveal Dragun Beauty's pioneering products, a colour corrector and brightening powders. Dragun claimed that her choice to launch her brand with these two products was because she saw a gap that needed to be filled in a beauty market full of eyeshadow palettes and liquid lipsticks.
Dragun has announced her second launch after the success of her first, though not packaged in an egg this time around. Her new launch is The Face Palette, a palette that consists of two contour shades, two blushes, two highlighters, and her signature egg-shaped mirror, so you can serve your ultimate face fantasy with this travel-friendly all-in-one. Keeping in theme with Dragun Beauty's eye-catching appeal is the fact that the palette is decorated with a 3D model of Dragun's signature look, complete with her sharply contoured features and dramatic eyelashes.
The Face Palette will be available online on 7 October, retailing for USD$45 (S$62.00).