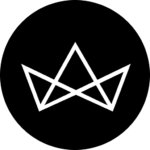 6 transfer-proof foundations that will beat the heat while keeping your mask clean
Here's how your makeup and face mask can practice social distancing.
The 'New Normal' may be an overused term right now, but it is as real as it gets. Whilst we are all adjusting to our work routines, we also need to start tweaking our beauty and makeup routines accordingly.
Some of you might even be wondering what the point of wearing makeup is when half your face is hidden under that mask. Think of it this way: Dressing up while working from home (or running to the supermarket) and applying some makeup can give a sense of normalcy during these uncertain times.
Wearing a face mask is essential in flattening the curve, but there are certain downfalls of having to wear one round-the-clock. Given that we live in a tropical climate, we can't escape the sweat and heat. Fearing that your makeup can leave a stain on your mask is a real thing; nothing translates to a waste of product, money, and effort quite like when your favourite foundation and powder rubs off on the inner surface of your mask. To combat this, we've rounded up six best tried-and-tested, transfer-proof foundations you can get in Singapore to glam up and keep that stain away.
(Header Image credit: Estee Lauder/Facebook)
This story was first published on Lifestyle Asia Bangkok.