Everyone wants healthy, soft and supple skin. Ask us what's the key to it and we'd say abundant nourishment and hydration. While cleansing, exfoliating and using a sunscreen are also crucial for the health of the skin, the essence and importance of a moisturizer is simply irreplaceable.
What is a moisturizer?
Infused with ingredients that hydrate the skin, replenish the skin barrier and enhance its health, a moisturizer is a skincare product, a cream or a lotion that's a must in every skin care regimen. It works by locking in the moisture in your skin and also protecting it from environmental aggressors and is formulated with humectants, emollients or occlusives.
Why use a moisturizer?
The benefits of a moisturizer are multifold and goes beyond the maintenance of the skin's hydration levels. For instance, when formulated with ceramides, a moisturizer does the job of repairing the skin's compromised barrier. When infused with broad spectrum SPF, it also doubles up as a sunscreen. And when mixed with a slight tint, it becomes a tinted moisturizer that reduces your summer makeup layers allowing your skin to breathe. Additionally, a moisturizer is also often created with ingredients that combat specific skin concerns like sensitivity, acne, hyperpigmentation and signs of ageing.
How to know your skin type?
There are two methods that can help you identify your skin type.
The bare face method
Start by washing your face with a cleanser, pat it dry and wait for 30 minutes without applying anything on it. If it feels dry, parched and tight especially when you smile, you likely have dry skin. If you notice a shiny appearance on your entire face, you probably have an oily skin type. If only your T-zone (forehead and nose) seems shiny and oily, you have combination skin and if your face feels comfortably hydrated but not oily, you have a normal skin type.
The blotting sheet method
Blotting papers are known for absorbing oil from the skin when pressed or dabbed with it hence, to test your skin type with this method, take a good quality blotting paper and start dabbing it on different areas of your face. Hold it up to the light to see the oil markings on it. If you notice little to no oil on the blotting sheet, you have a dry skin type. If the sheet is soaked in oil from all areas of the face, you have oily skin but, if the blotting paper only absorbed oil from your T-zone, chances are that you have a combination skin type. And if the sheet absorbed very little oil from every areas of your face, you have normal skin.
Types of moisturizer
There are three different types of moisturizers that one should know about before choosing the best one for themselves.
Humectants
Ingredients that attract and draw out moisture from the environment to the outer layer of the skin, the epidermis and lock it in are called humectants. They keep the skin replenished and feeling hydrated. Moisturizers with humectants include hyaluronic acid, glycerin and chemical exfoliants like lactic acid.
Emollients
Designed to improve the skin's texture and appearance are oil and lipid-based moisturizers called emollients. They work by filling in the gaps and crevices in the skin barrier to lend a softened and smooth texture. Such moisturizers are formulated with ingredients including jojoba oil, rosehip oil, cocoa butter, ceramides, shea butter and even collagen (that's known for its anti-ageing properties).
Occlusives
Wax, silicone or oil-based, such moisturizers act as a physical barrier on the skin to prevent water loss. These moisturizers are recommended for extremely dry skin and are also thicker and heavier in consistency than others. Beeswax, lanolin, petroleum jelly and silicones are some of the most commonly used occlusives.
How to choose a moisturizer based on ingredients?
As essential as using a moisturizer twice daily is, choosing the one that's meant for your skin type and its concerns is equally necessary. For that matter, any skincare product that's not meant for your skin can have adverse and negative effects on it and worsen its condition.
Always choose a moisturizer that's formulated with ingredients that cater to your skin type. For instance, if you have dry skin, look for hydrating components like hyaluronic acid, shea butter, oils like coconut, almond or jojoba, vitamin E and barrier-repairing ceramides. For oily skin, moisturizers with ingredients like green tea, tea tree, niacinamide and salicylic acid work the best whereas, soothing ingredients like aloe vera, ceramides and shea butter are perfect for people with a sensitive skin type.
How to choose a moisturizer as per skin type?
Much like any other skincare product, you should always use a moisturizer that's ideal for your skin type and helps you deal with any skin concerns you may have. Using one that's not meant for your skin can have adverse effects on your skin. Here's how you can choose one according to your skin type.
Dry skin
For people with dry skin, a rich moisturizer that's cream, oil or milk-based should be a go-to. It should be hydrating and have nourishing ingredients in its formulation that also aid in maintaining the skin barrier's health.
Oily skin
People who have oily skin should always choose a non-comedogenic and lightweight moisturizer. Water and gel-based formulations work the best for such skin types. Look for ingredients that help treat acne and blemishes, control excess sebum production and reduce redness and itchiness caused due to breakouts.
Normal or combination skin
People with combination or normal skin will benefit the most from moisturizers that are neither too heavy and oily nor too watery. A light to medium-weight hydrating moisturizer should be your go-to.
Sensitive skin
If you have sensitive skin (that is also acne-prone or dry), a mild, barrier-repairing moisturizer with soothing and skin-loving ingredients like aloe vera would work best for you. You must avoid products that are infused with harsh ingredients, chemicals, artificial fragrances and dyes. Always opt for non-pore clogging and hypoallergenic moisturizers that are gentle on the skin.
Here's a fail-safe guide to finding the best moisturizer for your skin care routine These best moisturizers are suited for your skin type, and promise to enhance your skin's radiance while giving you that coveted dewy look. Know which is the best natural moisturizer for face for soft and hydrated skin. Check out some of our favourite picks. A moisturizer with SPF is a hybrid skincare product that combines two of the most important needs of our skin — hydration and sun protection. A gel moisturizer is your go-to choice for a dewy, non-oily look. Choose the best ones to pamper your skin while looking your best. Formulated to fit the best of both worlds, skincare and makeup, a tinted moisturizer is also a great solution to everyday makeup woes.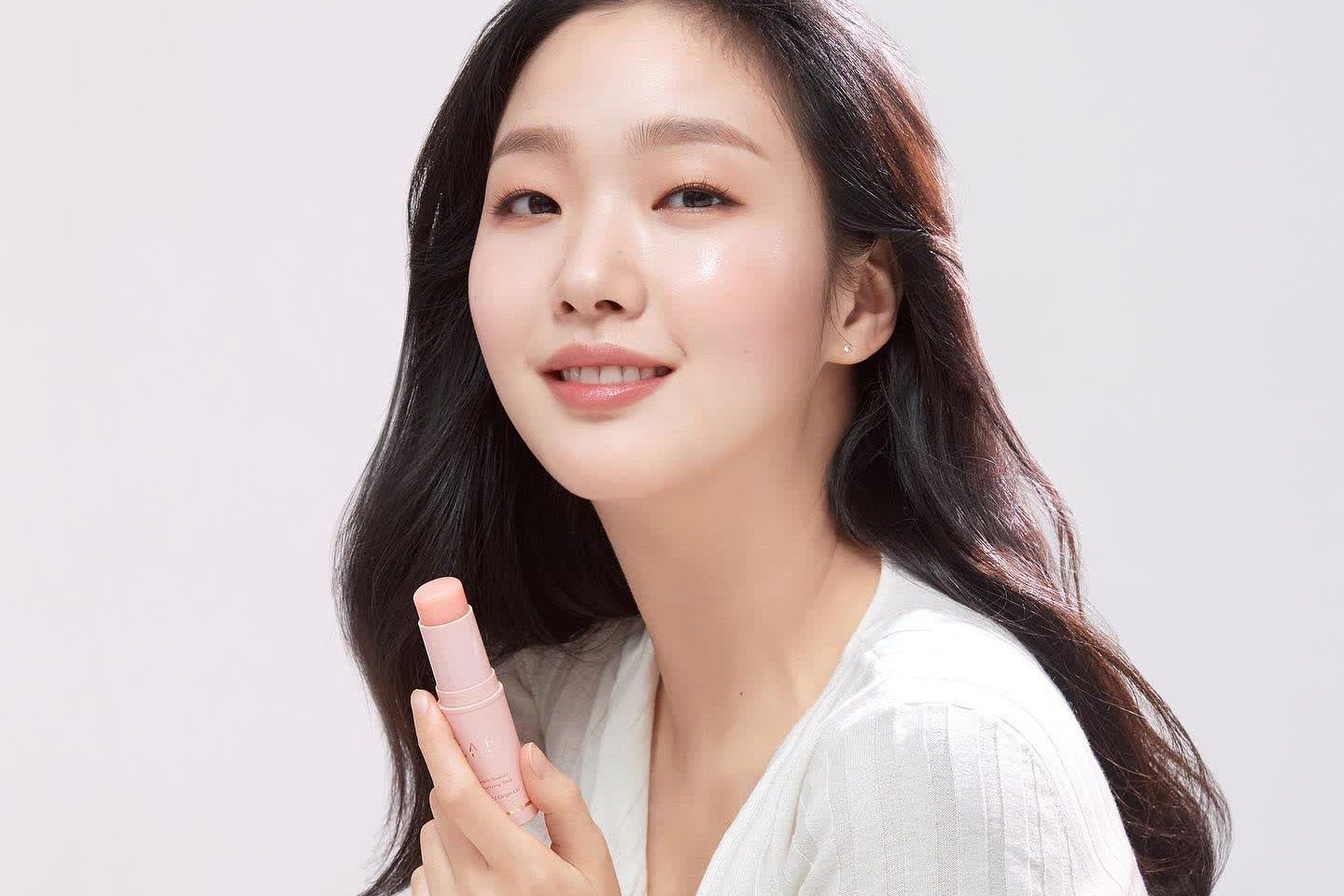 The beauty industry can't get enough of Korean skincare, so we've compiled a list of the best Korean moisturizers that you'll adore. Choose the best moisturizers for combination skin from our list for and wake up with radiant and healthy skin every day. Wondering how to choose a good moisturizer for oily skin? Take a look at our top picks for a nourished and hydrated skin. A great moisturizer for dry skin usually has a milk or cream-based texture that's highly nourishing and hydrating. It is essential to use a moisturizer for acne-prone skin twice every day (during both morning and night skin care routines) post cleansing. A hyaluronic acid moisturizer comes with the unique capacity of retaining water. Check out the best ones to take your pick. Should you moisturize your skin day *and* night? And how much product should you be using? Ahead, dermatologists give us the 411.
(Hero and featured image credit: Aja Koska/Getty Images)
Frequently Asked Questions (FAQs)
Question: How often should I use a moisturizer?
Answer: The most commonly accepted and advised usage of a moisturizer is twice daily. You should use it every morning and night post cleansing the face.
Question: Are there any side effects of using a moisturizer?
Answer: While using a moisturizer has positive effects on the skin, overusing or using the one that's not meant for your skin type can have a damaging impact. While excessive use of a moisturizer can lead to dullness, sensitivity and an interference with the skin's natural hydration, not using one as per your skin type and concerns can lead to irritation, redness, itchiness and other such problems.
Question: Can I skip moisturizer and use sunscreen?
Answer: As long as your sunscreen has a moisturizing and nourishing base with ingredients ideal for your skin type and its concerns, it is okay to sometimes skip a moisturizer and use only sunscreen in your morning skin care routine. However, using a moisturizer in your night time regimen is a must since you won't be using a sunscreen. Additionally, skipping a moisturizer is not considered ideal in long-term.
Question: Should I use a moisturizer before I sleep?
Answer: Applying a moisturizer at night before your head hits the pillow is a must. It is an essential part of the night time skin care routine as it helps in repairing the skin overnight.