It sounds counterintuitive for a beauty editor to completely give up on skincare, but that was the predicament I found myself in last year.
Skincare and I stopped getting along after I learned that I was allergic to the most ubiquitous cosmetic ingredient: palm oil. That's not to say I stopped using skincare entirely — I'm fatigued and disillusioned, not demented — but my routine became painfully minimal.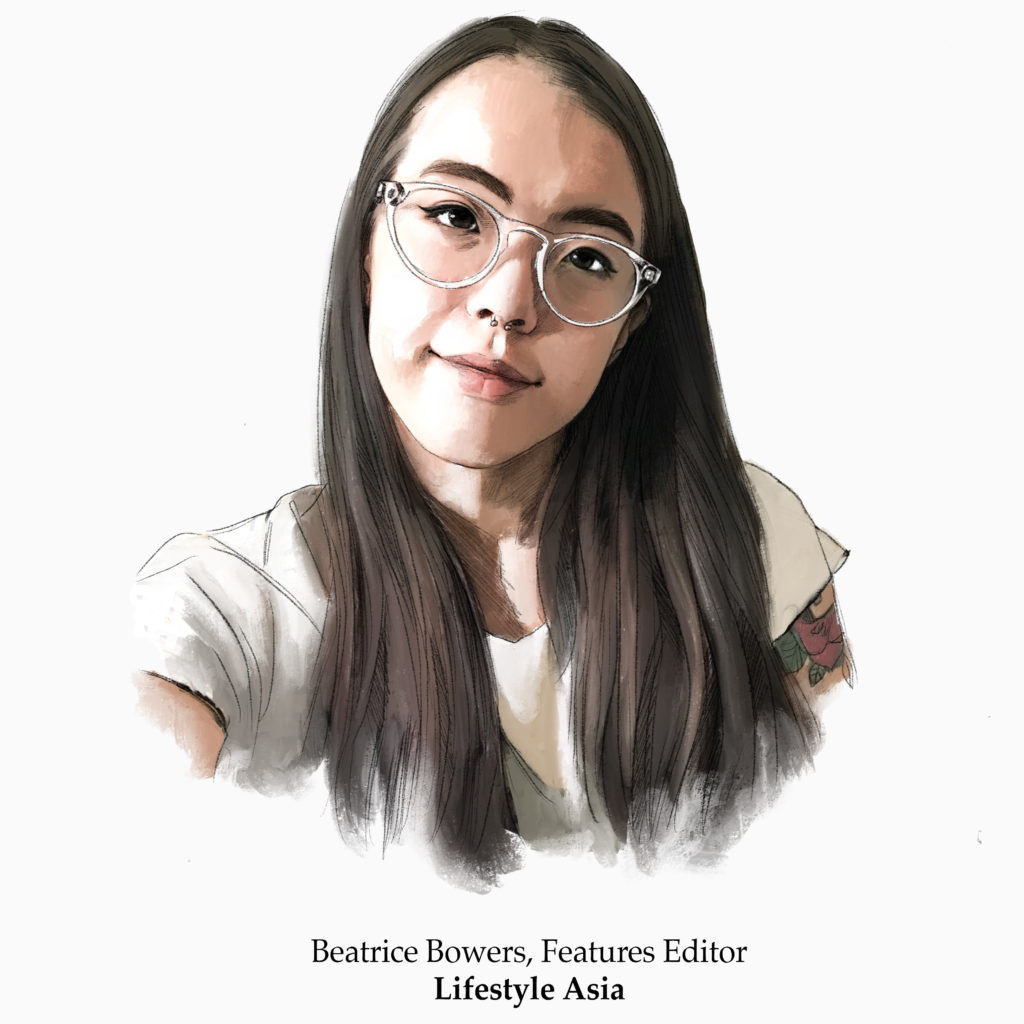 Apart from roadtesting products for our beauty page, I went from 10 bottles on my vanity to a cleanser, chemical exfoliants and two moisturisers. Simple, sad, no sparks of joy.
And still, I was dealing with occasions of cystic acne, textural riots, and a sensitive complexion coloured like I swapped lives with the Lady in Grey (who probably looked better anyway).
Then, like a plot for every clichéd romance story there is, I encountered Yours, a personalised skincare startup based in Singapore that promised to love and care for me. I mean, to craft custom products with all my allergies and woes catered to. It's been a month of use, and Yours changed me. Fundamentally. I will never be the same again.
What is Yours?
All my theatrical excess is mere fanfare to the simple motto Yours has: skincare that is uniquely yours. Founded by former beauty industry professional and Uber employee, Navneet Kaur, this was a company built upon a thoroughly relatable struggle: bad skin with no end in sight. Kaur's husband was distressed by a bout of breakouts he had after frequent travelling and severe stress, so he sought her help. Being the skincare enthusiast she was, she decided to treat his skin with off-the-shelf products. One full vanity, two months later, with S$2,000 spent, his complexion was still a crisis.
Realising that off-the-shelf products do little to address skincare woes beyond blemishes or your skin type, she began Yours in 2018 with the aim to cut out the guesswork and fuss from giving your skin what it needs. Yours is by no means the first personalised skincare brand to debut in Singapore. Skin Inc., with its bespoke serums, is a pioneer. There is also Alcheme, which launched in May 2019, that offers a full suite of custom products, from cleansers to masks. Where Yours stands apart is in how simple and affordable the brand makes the process of getting your custom skincare package, without ever compromising on quality.
How does Yours work?
It's admirable how quick the process to analyse my skin's needs was. I answered a quiz that gauged my lifestyle habits and complexion pain points, submitted a bedraggled makeup-free selfie, entered my allergies (Yours does not use palm oil, big win!), and there the suite of products were. Thank you, algorithms and machine learning. Currently, Yours offers four core products: a serum, an eye serum, a day cream and a night moisturiser. You don't necessarily have to purchase them all, but the quad only costs US$79 (approx. S$110) for first-time buyers. Yes, US$79 for four whole skincare products made with clean, organic ingredients ethically sourced from Switzerland. Subsequent buys add up to US$99 (approx. S$138) for them all. I glared at my roster of pricey French-brand creams with spite.
Kaur reveals that Yours will expand to a complete collection of products soon, though the price point will always remain friendly. Singaporean scepticism kicked in — how can this be so cheap? It turns out off-the-shelf skincare is so pricey because of the number of middlemen involved. Because Yours works directly with suppliers, we can all get top-grade skincare without imminent bankruptcy. Said French-brand creams were quaking as I eyed them and the bin.
My experience with Yours
My first impressions were hopeful enough. All the skincare I got addressed dryness, red patches and pore trouble, flaunting ingredients like ceramide, squalene and plant-based extracts. Of them all, the Drop of Softness serum is my favourite. "Is this what Natasha Beddingfield was singing about when she went, 'feel the rain on your skin?'" reads my notes after the first use. This gel is so hydrating, my skin laps it up and leaves only plumpness in its wake. The moisturisers, named Crazy Rich Moisturiser for daytime and Milky Way for nighttime, are equally enriching. The former is a thinner cream that absorbs well enough before makeup goes on, while the latter, #thicc with plant butters, feels like a humectant that guards against the onslaught of my wanton air conditioner use.
My one gripe is the Eye Love You eye serum. It's not so much the formula I have an issue with (what's there to complain about probiotics, rose water and hyaluronic acid?) but the applicator, a thin tube topped with an undetachable metal rollerball. I get that the metal cools and soothes puffiness, but my deep-seated issues with potential bacteria breeding grounds prevailed. I prefer my products to be dispensed via pumps, and never double dipped back into the untouched formula after contact with my skin. I've used Yours' products religiously for a month, sandwiching them between my own cleanser and chemical exfoliants. The difference it made was dramatically noticeable.
For one, waking up after a night spent blown with Arctic-level cold air didn't make my face feel as taut as Mickey Rourke's. Progressive use also saw my painful zits go into extinction. Even when the rare pimple appeared, it was a one-day whitehead rather than a one-week monstrosity. My facial eczema diminished, and dry patches were non-existent for the first time in my life. Overall, skincare stopped being an obligation, and something I found joy in doing again.
Verdict
If you have problematic skin that doesn't warrant a dermatologist's intervention, are investing in clean beauty, or just want a streamlined skincare routine that works, here is a proven solution. Yours is great for you. Take it from me as I ride into the sunset of eternal good skin, Drops of Softness lovingly in hand.