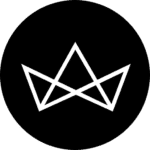 Editor's picks: 7 best Japanese beauty products from OsakaKuma to upgrade your routine with
If there's anyone who can take credit for making skincare great again, it's the Japanese. 
One of its best kept secrets for decades, the country's combination of innovative ingredients and intricate rituals catapulted to fame within the beauty industry worldwide for its effectiveness. There is, after all, a reason why Japanese women age so gracefully. 
It is with this respect for tradition and innovation that OsakaKuma was born. While it was a known fact that Japanese products were popular, it was almost impossible to get your hands on cult products and brands like The Ginza and Pola without flying to the city itself. The Japanese curated beauty and lifestyle retailer wants to change that. 
Now in its fourth outlet in Singapore, OsakaKuma brings the best of Japan to Singapore by paying close attention to what consumers need and want. Besides ensuring that only the most relevant and sought-after products make it to local shores, the store is also big on personalised beauty. In true Japanese fashion, your shopping experience in stores are accompanied by beauty curators who can help you navigate through the nitty gritties of every product — especially useful since many do not come with English labels. 
The latest Wisma Atria outlet will be OsakaKuma's flagship store, so you can expect premium brands like Cocochi AG, The Ginza and Onsensou to be available there. Don't know where to start? Here are some of the best products that you can shop both in stores and online now.
Jump To / Table of Contents