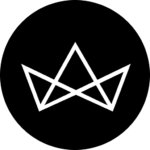 Editor's picks: 6 best products to buy from the Dr. Barbara Sturm pop-up in Singapore
Beauty trends have their time in the spotlight but it's hard to forget the "vampire facial", even after three years.
This blood plasma facial well and truly stopped everyone in their tracks, especially when a bloody-faced Kim Kardashian took to Instagram to show the immediate after-effects of the bespoke treatment. It rocketed Dr Barbara Sturm into the limelight and what followed next left her with an immense (read: impossible) waitlist, elevating her from being a mere whisper shared between beauty editors and celebrities to being the skincare messiah of the 21st century.
With a big focus on cellular skincare, the German orthopedic surgeon turned molecular cosmetics scientist isn't afraid of disrupting the industry with radical solutions. If you don't want to draw blood, there's always her Molecular Cosmetics skincare line. Long a top shelf staple amongst the likes of Gigi Hadid, Emily Ratajowski, and Victoria Beckham, the non-surgical, anti-aging products have become all the rage in Hollywood and beyond, mostly because they actually work miracles.

The clean line has no harmful ingredients, mineral oils or fragrances, and they're non-toxic, mostly vegan (save for the beeswax-based lip balm), and animal cruelty-free. Once only available online or at her clinic in Düsseldorf, these chic bottles of miracle workers are now available at her first pop-up store in Singapore, or via a dedicated website for local purchases. 
Here's what you need to pick up when you visit. 
Jump To / Table of Contents