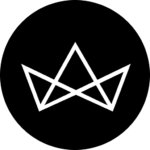 How Singaporean brand Alcheme brings facial recognition technology to custom skincare
Technology has moved from behind-the-scenes in the realm of beauty to taking centre stage. We can look to labels like SK-II, whose recent FutureX Smart Store retail concept ingrained augmented reality and facial recognition into the experience of shopping for skincare that suits one best.
There is also Skyn Iceland, a company that made the news for adopting drone technology to create products infused with "smart peptides" that can seek out and locate cells that require an anti-ageing boost. The skincare industry is clearly getting more intelligent to meet consumer demands, but it's not just big-name players that are disrupting the market with these advancements.
In Singapore, homegrown label Alcheme has pushed the boundaries by letting technology be the deciding factor for how its products can be formulated uniquely to suit each individual customer.
All of us have, at one point or another, beseeched for there to be a product that delivers exactly what our complexion needs. There's no way to achieve that desire unless one trawls through sampling products to little end until Alcheme entered the scene.
Founded by former Clarins co-workers, Tuyen Lamy and Constance Mandefield, the brand uses facial recognition technology to customise serums or emulsions to suit targeted skincare needs. Customers go through a digital consultation, where you upload selfies that subsequently is run through an algorithm created by the Massachusetts Institute of Technology.
This algorithm, alongside the answers from a short questionnaire you've filled up during the consult, will result in a diagnosis that pairs a combination of Alcheme's trusted all-natural ingredient range to create the serum or emulsion you need.
Aside from taking customisable skincare to its zenith, Alcheme also focuses on making these products as sustainably as possible. At a time where conscious consumerism has become the preoccupation of the masses, the brand has vowed to create products with only the ingredients absolutely necessary to avoid wastage. The lack of a brick and mortar store for the brand also dramatically reduces the resources Alcheme requires, dramatically cutting their environmental footprint.
Alcheme's products are a step forward for Singapore's nascent skincare industry, proving that homegrown brands too can disrupt the market to create something entirely novel — sustainable, customised skincare that delivers exactly what its user requires, no more or less.