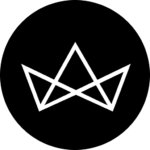 Sulwhasoo's latest limited edition serum is a celebration of culture and individuality
Sulwhasoo has always been big on tradition, culture, and showcasing the beauty of nature.
So much so that outside of its efforts to maintain intangible cultural assets in Korea with the Korea Cultural Heritage Foundation, it's also pledged to support the Asian Civilisation Museum alongside other initiatives in Singapore, cultural activities with UNESCO in Thailand, and restoring and preserving tiles on the facade of traditional buildings through the Museum of Old Taiwan Tiles in Taiwan.
Its latest campaign in Singapore, titled 'Beauty From Your Culture', is the fourth of its kind to encapsulate this dedication towards the preservation of heritage. To commemorate this special initiative, the holistic beauty brand has commissioned Korean illustrator Kwon Eunjin (aka SAKI) to design the new limited edition First Care Activating Serum. 
Motivated by her free spirit and the freedom of self-expression, SAKI's rendition of Sulwhasoo's hero product celebrates creativity and personality. Everything from the brand's logo and symbols have been reinterpreted with her trademark effervescence, with a fun mix of contrasting analogue and digital elements that makes this one your vanity table will appreciate.
 Each bottle of this limited edition First Care Activating Serum comes packaged in a beautiful, cylindrical paper packaging, only this time it also comes with an exclusive sticker set that allows you to showcase your personal style via the blank canvas that is the bottle. The serum — now a global bestseller — is synonymous with healthy, youthful skin thanks to its advanced anti-ageing formula: the Jaum Activator.
The Sulwhasoo First Care Activating Serum' Beauty From Your Culture' Limited Edition collection will be available in two sizes: 30ml and 120ml. The 120ml bottle is priced at S$198 and launches today in conjunction with the Sephora Singapore x Sulwhasoo birthday anniversary today, and at all Sulwhasoo boutiques and counters islandwide from 28 September. The 30ml bottle will be available on Lazada from 1 October.