Hydration is key to staying healthy. So here are some useful apps that will help you keep track of your water intake and make you want to drink even more water.
We've been told to drink at least 2 liters (or around 8 glasses) of water daily. Not that big of a deal right? But with the busy lives we all lead, it can be tough to maintain the habit of
drinking
water consistently until our body shows signs of dehydration. This can be concerning since we drink water on a daily basis but have no idea how much of it our bodies are adequately getting.
So how can you ensure that you're still getting enough water throughout your busy day? These free apps will help you track your
water
intake (and make your life easier too).
[Hero Image Credit: Camille Brodard/Unsplash]
Water Reminder
This daily tracker calculates how much water you need. It also keeps track of your hydration and regularly reminds you to drink water. You can set goals for how much water you intend to drink each day, and observe your water intake daily, weekly, and monthly. The app can also analyse your food's nutritional value and keep track of your caffeine, calorie, and sugar intake, which is ideal for weight loss or weight maintenance.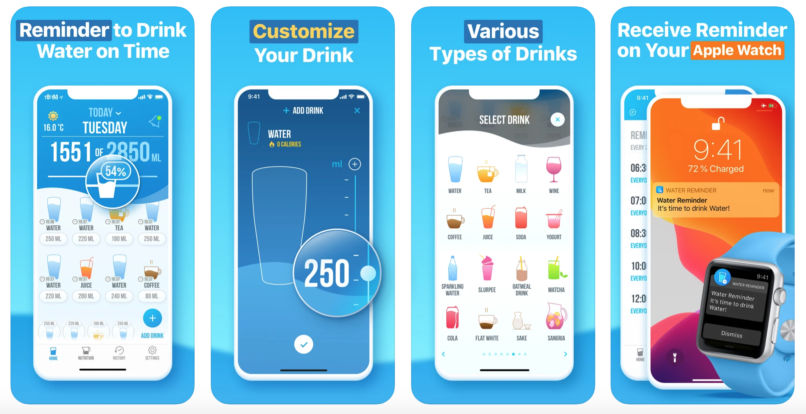 Download Water Reminder for iOS or Android.
Waterlogged
Waterlogged helps you understand how well you are meeting your daily water intake goals through personalised charts. Apart from setting reminders at random intervals, you can also customise the app based on the size and type of drinking glasses that you are using. You can even choose the volume measurements that you prefer. For additional convenience, you can also apply custom photos of your drinking cups to easily log your water intake. It's also fully integrated with other popular health apps like Apple Health, Fitbit, and MyFitnessPal.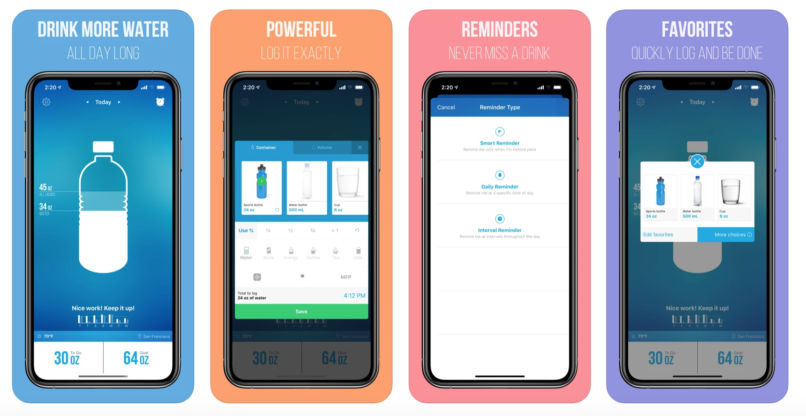 Hydro Coach
If you are an Android user, you're probably gonna love Hydro Coach. This app is customisable and lets you calculate your suitable water intake based on your weight, age, and lifestyle. The water intake dashboard analyses your weekly, monthly, and yearly intake to give you a better idea of how well you're staying hydrated. There are over 80 drinks apart from plain water that you can track. You can sync your data from the app with Fitbit, Samsung Health, and even Google Fit!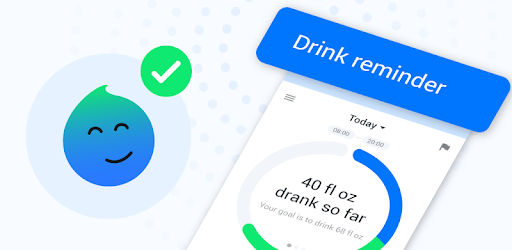 Download Hydro Coach for Android.
Aqualert
Here's another app for android users to enjoy. Aqualert is a daily water tracker that also calculates your fluid consumption and sends you reminders to drink water. All recommendations are set based on your gender, weight, and energy levels. It also has an automatic bedtime mode so the notifications don't bother you in the middle of the night. The app has a graphic and a log display of your hydration level and daily consumption, so you can check back on your consumption history. It lets you know how you're benefiting from your water intake, and also compatible with Google Fit.