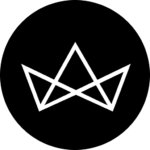 AUGUSTMAN and Lifestyle Asia unveil a mystery subscription service to live mindfully
The world is a strange place right now. As we sit tight in our homes being fed a constant stream of grim global news, it can be tough trying to keep our chins up.
While it's important to do our part for the community and strive to emerge a better society, it's more important than ever that we take care of ourselves.
On that note, we're proud to announce a collaboration with AUGUSTMAN — the modern gentleman's lifestyle companion and fellow publication under our parent company, BurdaLuxury. For 14 years, the magazine has been the last word on men's fashion, gear, grooming, wellness and culture, bringing forward insightful stories and international trends to readers — and we're excited to bring that dynamism to our readers here at Lifestyle Asia.
This collab will take the form of a mystery subscription service available to Singapore addresses — a suite of products curated by the editors of both AUGUSTMAN and Lifesyle Asia and delivered to your home. These are tailored to your well-being particularly during this trying time with the goal of encouraging our readers to stop, pause and live mindfully.
Over the next few weeks, we will be accepting a limited number of signups for this subscription service delivered to you over the span of four weeks with a value that exceeds your initial investment. Jump straight into using it or join us for weekly Instagram Live sessions where we discuss the product and share tips on how to live a better, slower life.
From all of us here on the editorial team: Stay sane, stay safe, and stay woke.
To sign up to the mystery subscription service, head here.