There are few activities that can calm and challenge you simultaneously quite like yoga does.
With a growing anxiety from the pandemic came an even bigger interest in the centuries-old practice, especially when its long list of benefits include lowering blood pressure, promoting better circulation, and most importantly, stress relief. The practice also introduced the world to the concept of mindfulness by perpetrating proper breathing techniques, guided imagery, and body and mind awareness.
Yoga might require the patience and discipline of a hundred monks for some, but if there's anything that might make it easier, it's having a beautiful space to practice in. From Pure Yoga's sprawling facility in the CBD to Yoga Movement's invigorating Orchard outpost, these yoga studios certainly know the importance of creating an enthralling and immersive experience for its yogis.
Read on for the most stylish yoga studios in Singapore to nail your asanas at.
(Hero and featured images: Yoga Movement)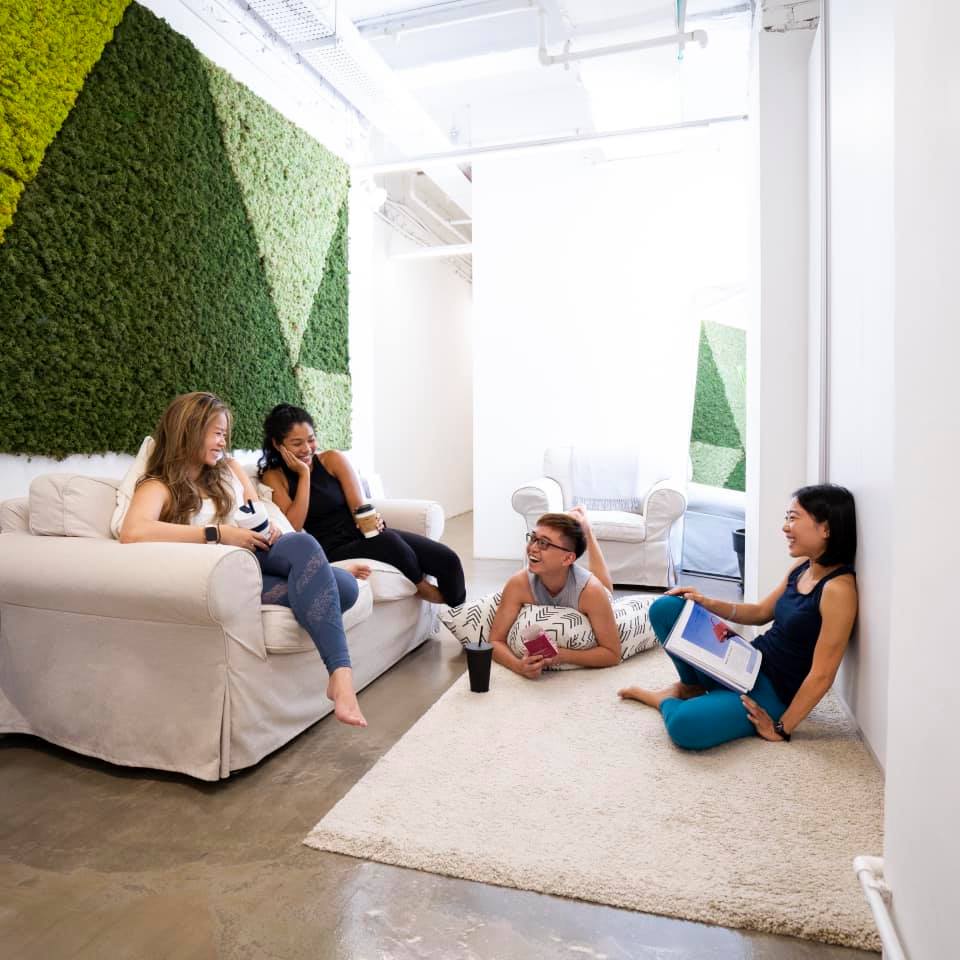 There are few things as calming as a clean, uncluttered space that's drenched in light — and white. Freedom Yoga's minimalist chic interiors at its River Valley outpost creates a much needed respite from the bustle outside, especially with the little nooks that are outfitted with cushions for guests to chill at. This oasis of calm offers classes that are equally relaxing, whether you're looking to build a strong foundation with Basics or stretch your stress away with Time Out, a class focused on myofascial release.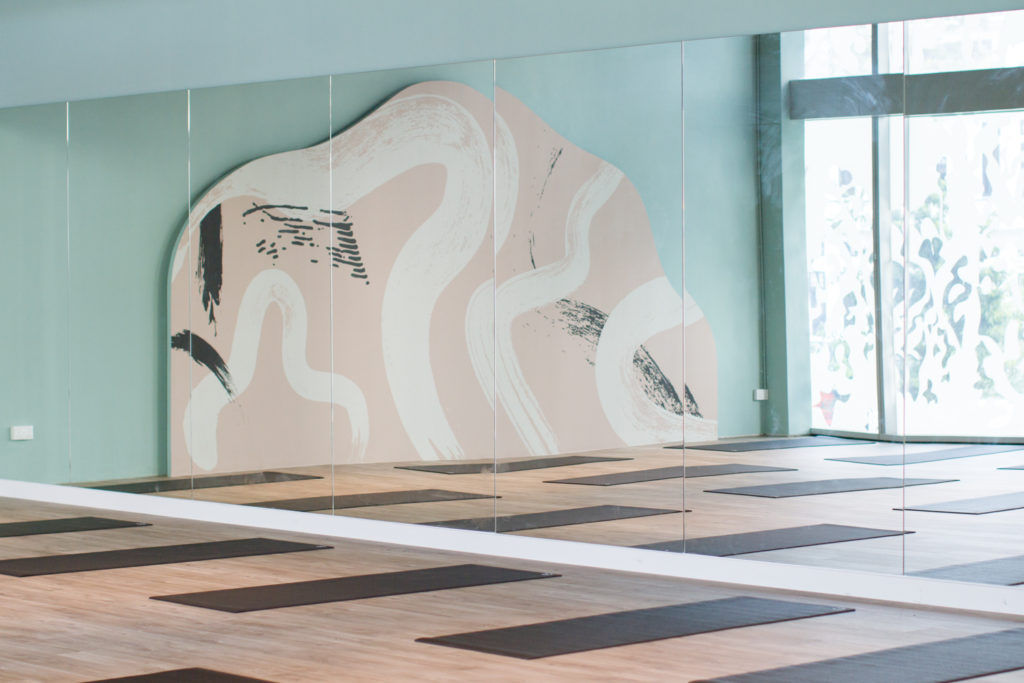 Yoga Movement might be less than a decade old, but its already established itself as one of Singapore's most prominent names. Besides inclusive multi-levelled classes that range from basic class to yoga HIIT and hot yoga, the establishment is also well versed in the art of design, especially at its new flagship studio on 6 Handy Road.
Instead of typical tranquility, the studio opted for a lively, invigorating environment instead with custom-designed tropical prints, dreamy terrazzo walls, and rustic terracotta brick tiles. A new coffee concept called YM FAM that's helmed by Common Man Coffee Roasters also forms an integral part of the space. Expect this outpost to your new home away from home, especially at the resort-esque outdoor patio.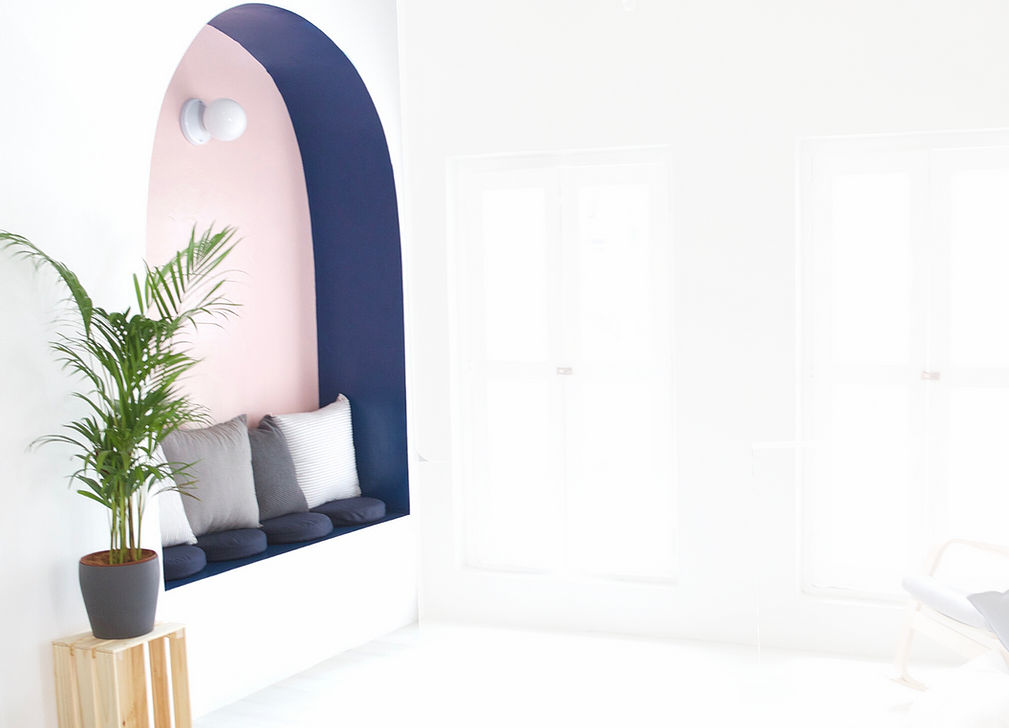 Besides being a safe space to support individuals on their journey towards self-discovery via its Yoga, Acro and Mindfulness classes, Jyan Yoga is also a beautifully designed space that'll put you at ease immediately. The boutique studio is housed in an old shophouse on Prinsep Street, but step inside and you'll find eclectic arched nooks and whitewashed walls marked by pink and blue accents. The Insta-approved establishment can accommodate 25 mats in its intimate classes, which range from Crystal Bowls + Yin to the more mainstream Basic and Flow classes.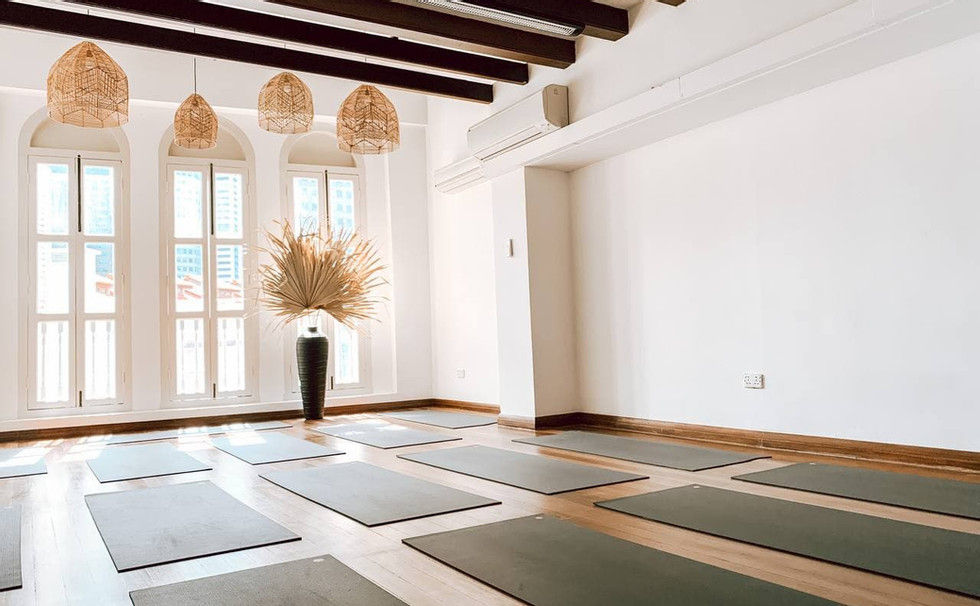 Hidden within the heritage-filled Boat Quay is Warrior Studios, a studio that's not only fully equipped and inclusive, but also beautifully decked out to create the perfect hideaway as you seek balance. The space sees plenty of wood elements, Balinese-inspired decor and a muted palette throughout, creating a warm and relaxing space that's especially useful for calming your nerves before an intense classes like Warrior HIIT or Core & More. Even if you're not scheduled for a class, the cosy, plush nooks within make for a relaxing space to work from or hang out at.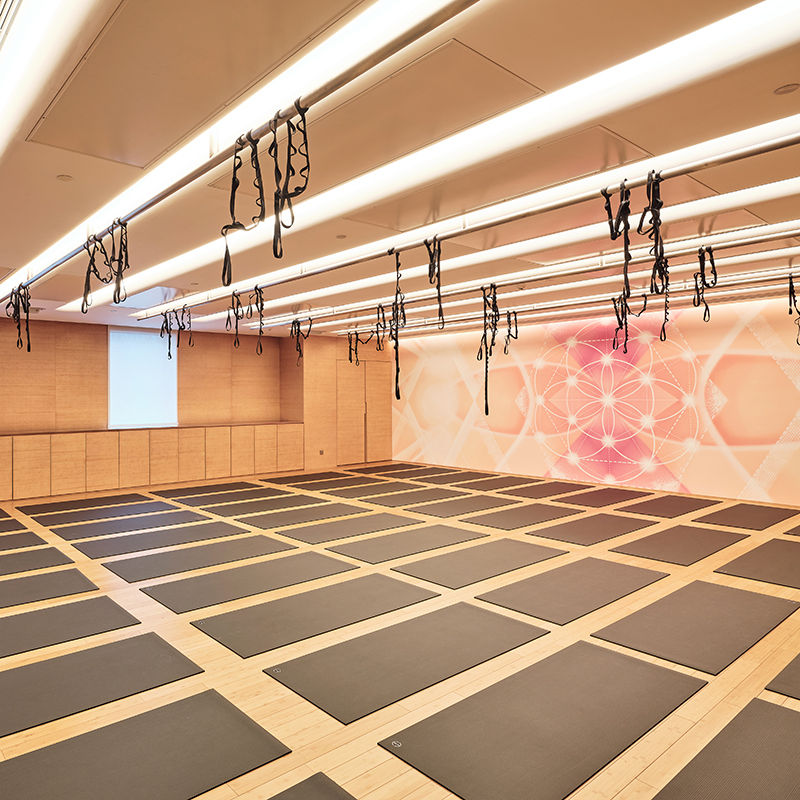 Pure Yoga isn't stranger to creating spaces that both aspiring and seasoned yogis seem to fall in love with. Its Republic Plaza outpost follows the same sleek and contemporary design code, with plenty of warm wood finishings that are punctuated by bright, sprightly decor. Each of the four spacious yoga studios sport intricate mandalas that set the mood for the wide array of classes, including aerial yoga and wall rope yoga.