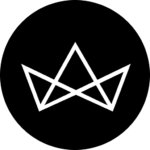 Edrington's Martin Reimann on long-distance bike rides and conquering a charity cycle
There's so much to love about cycling. It's (relatively) easy, it's breezy, and now with bike-sharing platforms — super accessible to anyone. Plus, it's a great form of exercise that works out not just your legs, but cardiovascular functions too. That's why Edrington's Managing Director for Asia Pacific and India, Martin Reimann, chooses to cycle the 14 kilometres from his home in Bukit Timah to his office at Asia Square every day, and back the same way.
"I love the freedom it gives you. I love exploring new places, and it's pure indulgence for me," said Reimann when we stopped by his office to chat about another passion project that incidentally sprung up from his love of cycling – the Edrington Charity Cycle. Into its third edition this year from 14 to 17 November, 50 riders from the Edrington offices – including Edrington Global CEO Ian Curle – will be cycling 600 kilometres across Cambodia to raise funds for the charity M'Lop Tapang, a shelter that provides a safe haven and support structure for vulnerable and at-risk children.
To be cycling over 600 kilometres in four days is no small feat. But for someone like Martin who clocks in over 200 kilometres a week in Singapore and more than 9000 kilometres since the start of the year, it's almost second nature for him. Here, we take a look at what equipment he brings along with him on a typical journey, and how riders seeking to pursue longer rides can prepare themselves for the road ahead.