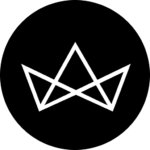 Homegrown triathlete and ultra-marathoner Choo Ling Er's guide to running for beginners
If there's anything the lockdown has inspired us to do now more than ever, it's exercising more.
For some, this could mean setting up a gym at home, or simply a walk in the neighbourhood's park, but those craving the bygone days of true freedom have turned to running as an outlet after being cooped up in the house all day.
Running is great way to get fit — both mentally and physically — but can be daunting for beginners, especially those who still have flashbacks from coming in last at track and field meets in school. As simple as it may seem, running just is like every other physical sport, and the right techniques and tips can help you go a long way — literally.
For these, we've found no better person to turn to than homegrown triathlete and ultra-marathoner Choo Ling Er, whose wall of fame is now replete with medals from the most impossible of races in the world.
She's a six-time participant of the Ironman Kona World Championship and a three-time winner of the 70.3 Asia Pacific AG Women's Championship. If that's not impressive enough, she's also a Smile Asia ambassador, and is currently putting her skills and stamina to good use by raising funds at home for children's charities and animal shelters. 
As you might imagine, Ling Er's daily routine is gruelling, training seven days a week — sometimes even twice a day. To prevent fatigue and injury, she lives by a few simple rules, which could make all the difference to beginner runners like you too. Here's a professional runner's guide on what to take note of before embarking on the sport.
Warm-up drills
"I like dynamic stretches before a long run because they not only warm up my muscles, but also increase my heart rate to get me ready for my long run," shared Ling Er.
She starts off with the cross-legged side bend, which helps stretch out the hips. Hold the stretch for one second as you reach to the side with one leg over the other. Do this for 10 counts.
The next is back lunges, and you should focus on stretching the quads while opening up the hips. The hamstring walk follows, which stretches the hamstrings and the muscles behind the knee. Do about 15 steps of this.
Types of running shoes
"There are different running shoes that cater to different types of training. Every brand of running shoes usually has a choice between maximum cushioning, moderate cushioning, or lightweight trainers and racers. I use shoes with maximum cushioning for long runs above 20km. They might be the heaviest out of all three options, but I'm fine with that as my long runs are at a steady aerobic pace and they provide me with plenty of support."
Ling Er reserves her moderate cushioning shoes for 10-18km tempo runs because she likes to have a feel of the ground to enable her to push faster.
Her lightweight trainers double as her racing shoes when she runs full or half marathons. Instead of traditional racers, she opts for lightweight trainers because she prefers slightly more cushioning. She also uses these for speed intervals and weight training when she runs off the bike.
Taking care of your body
One of the few things that helps me with running mobility is stretching in the morning, during lunchtime, and at night.
Choo Ling Er, professional triathlete
Ling Er has three stretches that she likes to open up the hips, which is the main body part that helps drive you forward during your runs.
"I start with the Downward Dog pose to stretch my hamstrings and calves, then inch forward to a push-up before transitioning into the Lizard pose to open up my hips. I hold this pose for 30 seconds. The Pigeon pose is next, and it help me stretch my glutes, which is very important for runners. Hold this for 30 seconds too. We'll finish off by giving the quads a deep stretch with the Kneeling Quad Stretch."
Pre- and post- nutrition
If you're a morning runner, do like Ling Er does and have an energy bar for breakfast about half an hour before a long run. Energy bars are mostly easily digestible and won't cause stomach issues along the way. She has hers with a small serving of coffee.
She also brings caffeine-free energy gels along for her runs. During marathons and training sessions, she keeps the salt levels in her body balanced with electrolyte supplements, and enjoys a chocolate-flavoured plant-based protein shake after.
Lastly (and this is the most important for her), is a supplement called Beet Endurance which she only uses on race weeks. She takes two to three servings a day leading up to the big event to help her replenish and recover from trainings and get ready for the race.
Recovery techniques
"A lot of people run a lot but neglect the part where they have to let their body rest and recover," she said.
Ling Er usually goes to the chiropractor twice a week and has a sports massage once a week. She hasn't been able to do either since the Circuit Breaker but has tools at home such as a foam roller and massage gun to help her prevent injuries while ensuring she's able to train at peak condition until the race.