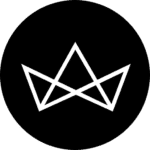 Nike delivers the ultimate mat experience with Infinalon, an innovative performance fabric
If anything, yoga has become one of the most popular activities for people to pick up while being cooped up at home.
Unfortunately, finding an outfit perfectly suited for the practice can be even harder than picking a style to master. Nike, however, has seemed to have found the sweet spot in comfort on a yogi's mat and beyond with the new Nike Yoga collection. Like many of the giant's releases, this collection of leggings, shorts, bodysuits and bras are chockfull of innovation too.
The collection revolves around Nike Infinalon, a performance fabric that's the result of two whole years of development, so if it's movement without restriction you want, this is your best bet.
Stretch, softness and smoothness have always been key concerns for yogis seeking the ultimate mat experience, more so when practising at home. Infinalon's stretch and recovery are nearly double than that of pieces made from traditional spandex, with a gentle but non-restrictive compression system that not only caresses you comfortably as you contort but also moves with you no matter how complicated the pose.
Finer yarn was also woven into multiple layers to create high-density material at a low weight, lending this inclusive collection (from extra small to plus sizes) plenty of breathability in any environment. The fact that the pieces sculpt and contour your body is a bonus considering how you'll want to look good even in the toughest of poses.
Seam placements are thoughtful and trims are kept at a minimal to ensure that you're not distracted by fancy but uncomfortable cuts, which is surely something we can all appreciate now that we're looking to stretch the limits of our bodies and minds. Perfect timing too we say, now that the yoga master trainers on the Nike Training Club's Premium App has been made accessible at no charge.