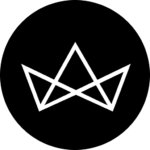 PUMA returns with House of Hustle, a first-of-its-kind performance event this October
Following the success of PUMA Singapore's flagship training event, #24Seven back in 2018, the sportswear giant is set to make another mark in the local fitness scene this year with yet another, this time named the House of Hustle. 
The first-of-its-kind performance event will take place on 12 October 2019 at the OCBC Arena, transforming the over 3,700 square-meter space to accommodate a unique mix of both team sport tournaments and functional workouts. Like the #24Seven, this event is designed to be a power-packed mix that injects the fun back into fitness, more so with its thoughtful curation of workouts that cater to just about everyone. 
Led by trainers from Puma's Team Faster and local fitness studios, the three classes at the main stage workouts — Rebel Flow, HIIT, and rhythmic boxing — are each an adrenaline-pumping three hours long, and are targeted to maximise calorie burn while sculpting specific muscle groups. 
Led by Yoga+ trainers, Rebel Flow is for aspiring yogis of all proficiencies looking to build upper body strength, a leaner physique, and trunk mobility. The moving vinyasa sequence will have you jumping, lunging and stretching your way to a better balance too, so you're guaranteed a good workout.
Those looking to transcend limits should look no further than the HIIT class. Fronted by Fitness Bravo trainers, the cardio-centric class' fast-paced workouts should work up a satisfying sweat (and then some) within the three hours. It is here where you'll push past both your physical and mental endurance levels, all while revving up metabolic rates that'll last long after the session's over.
If you've had a long week at work, Rhythmic Boxing's heart-pumping beats are the perfect fuel for the comprehensive series of punches, defence moves, and footwork that you'll have to navigate through. Besides hand-eye coordination, expect to train both your speed, power, and agility. The  holistic mix of both cardio and strengthening moves are served alongside a good dose of encouragement from instructors that herald from Still Boxing. 
If you're a team player, Puma's House of Hustle will also host team sport tournaments such as futsal and basketball, where teams of three can battle it out for Puma vouchers worth up to S$6,300.
The sweat party doesn't stop once your tournament or workout's over; the Chill-Out Zone will house fringe activities such as a golf simulator, vertical jump challenges, and basketball free throws, so be prepared to flex your muscles to win some merchandise.
If #24Seven was anything to go by, tickets for the Puma House of Hustle are set to sell fast, so you'll want to move fast to get your early bird tickets now.