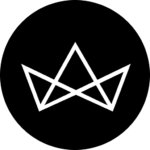 Review: Six Senses Maxwell Spa is an urban sanctuary with locally-inspired rituals
By now, you would've heard a thing or two about Six Senses. The uber-luxurious, eco-principled hotel group just opened not one, but two of its doors to Singapore by transforming historic buildings here with its refreshing reinterpretation of hospitality. This award-winning service includes of course, the Six Senses Spa at its Maxwell outpost, and it's one you'll definitely want to experience for yourself. 
The facility
Being nestled between Tanjong Pagar and Chinatown means that Six Senses Maxwell already scores high in convenience, especially if you're looking for an escape after work. The 138-key property transformed an entire row of conserved shophouses along Cook Street when it first opened last year, and that heritage is further tapped into with its interior design thanks to acclaimed designer Anouska Hempel. 
But within this imposing colonial landmark is also one of the most pampering spas that could be had in the vicinity. Located on the fourth floor and away from the bustle below, the urban sanctuary embodies Six Senses' philosophy of holistic wellness with its five new spa pods and two relaxation rooms.
Like the rest of the property, the spaces marry 19th-century aesthetics with modern twists, a fitting reflection of the spa's use of both traditional and innovative techniques. Each is well-appointed with its own shower and vanity area, and equipped with all the toiletries you could possibly need for both before and after the treatment, so you're in good hands the minute you step in. 
The treatment
Like the hotel, the Six Senses Maxwell Spa pays homage to Singaporean influences by shaping its rituals and therapies with Asian techniques. The journey begins with a welcome drink — a detoxing mix of lemongrass, apple cider, and honey — served alongside an in-depth consultation with the therapist. Depending on what you hope to achieve by the end of the treatment, you'll get a choice of three massage oils by Subtle Energies, each designed with Ayurveda in mind to revive, refresh, or relax. 
As one of the leading spa names in the industry, Six Senses veers far from cookie cutter treatments. Instead, every session is intimate and personalised regardless of the type of treatment booked, and can vary depending on your needs and physique. 
The deep tissue massage that I tried was 90 minutes of bliss that's designed to release stress, ease muscle tension and boost circulation. In typical Six Senses fashion, the ritual began with the Singing Bowl, an ancient method used for centuries to restore the vibratory frequencies of the mind, body, and soul. 
The therapist then targetted areas of concern — which in my case proved to be the neck and shoulders since I'm never not hunched over a laptop — and worked therapeutically into the deeper muscle layers. Select trigger points were met with gentle pressure and release techniques, and hot stones and warm compresses were occasionally used to ease tense muscles. The bed was, of course, heated throughout and made for the perfect platform to fully immerse in the gentle laps of waves playing in the background. 
Massages here use a combination of flowing, rhythmical pressure movements to loosen any knots, so expect to be lulled into a semi-conscious state of relaxation throughout the treatment. Because it's a full-body affair, the massage extends to the head and face too, where pressure points are gently massaged to promote better circulation and brighter skin tone. 
All therapists are trained by Six Senses, so expect top notch service and friendly smiles throughout your time there.
Other treatments worth treating yourself to include the signature Vanda "Miss Joaquim", a locally-inspired journey which involves an orchid-scented Himalayan salt scrub and rose body mask, as well as the Gene Therapy Facial, which uses grape stem cells and plant peptides to rejuvenate and brighten the skin. Most of the options on the menu use products from The Organic Pharmacy, a London-based skincare brand that prides itself on providing clean, chemical-free products.  
Verdict
Six Senses knows a thing or two about wellness, and it shows the minute you step into the reception area of its spa at Maxwell. The entire experience is designed to whisk you right out of your work-induced misery and into an otherworldly oasis of calm and tranquility. 
By the end of the massage, I left not only feeling wholly refreshed physically but also rejuvenated mentally, with the soft scent of lavender still permeating from the skin as a reminder of the hour-long escape I so sorely needed. The icing on top of the cake is perhaps the fact that it's all within walking distance from Singapore's Central Business District.
Sometimes, paradise is just a stone's throw away.