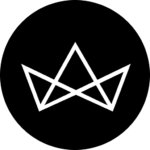 Spa review: A featherlight lymphatic massage with specialist Daya Fisch at the Mandarin Spa
I love lymphatic drainage massages. Or any deep tissue massages for that matter. "Sitting is the new smoking" is the cliché health mantra these days, but it's true: I'm sure most people can relate to that congested feeling as a result of sitting all day at a desk. Not only is it about stiff legs, but when your blood and lymph can't flow freely, water retention becomes all that more prevalent, which also means toxins aren't being taken out of your system. I love lymphatic massages because I usually get out of a spa session feeling a few pounds lighter and even sometimes slimmer looking, as if the bloat just evaporated. It's also deeply relaxing — which is why, when the Mandarin Oriental Hong Kong told me lymphatic massage and breast health specialist Daya Fisch was coming to Hong Kong for a few days, I was ecstatic to trial a session with her.
For those unfamiliar with the concept: Lymphatic fluid is a colourless to white liquid that passes white blood cells around the body in a layer between the skin and muscles. As our body's internal filtration system, it's crucial for our immune responses as well as detox function alike. In very recent (2015) findings, there are also reportedly lymph transporting mechanisms in the brain, where it had long been thought to contain none, thus linking irregular fluid drainage away from the brain area to conditions such as Alzheimer's.
Daya Fisch is a California-based lymphatic massage practitioner and breast health educator who is here in Hong Kong at the Mandarin Oriental Hong Kong for the first time to train its spa therapists, offer massage sessions, as well as breast health workshops. Soft-spoken but warm and matter-of-fact, our introduction to the session felt very casual, as if I was chatting with a friend who happened to be trained in a medical profession — caring but with a diagnostic eye, someone who is always trying to spot the root of a tricky situation.
I lay face up on the massage bed, feeling luxurious wrapped in the Mandarin Spa's plush down blankets, and anticipating my favourite kind of deep tissue lymphatic massage, one that would iron out all the toxic waste in my body with hard, sweeping motions. As I had circled on my chart my main areas of concern were my stiff shoulders and lower legs, Fisch started at my shoulders — but it was not what I had in mind: she used her fingers to lightly jab and circle along my shoulders, my upper spine and decolletage, in a way where I barely felt the pressure. Used to harder pressure, I found it hard to relax at first, feeling my stiff joints resist like a plaster skeleton under Fisch's featherlight but persistent motions.
I had assumed that the first five minutes or so was a diagnostic step, to figure out what was going on in my body structure. Not true: as she continued with Aromatherapy Associates body oil, she rhythmically rolled her thumbs and pressed as light as ever onto my sore shins and calves. Unlike the harder, dredging motion you get from most Asian-influenced deep tissue lymphatic drainage, Fisch was influenced by acupressure mixed with a more western approach, which maneuvered the skin and muscle in a light, rhythmic pumping motion to move the fluid throughout the body.
As I continued to take deep breaths, I began to settle into a state of relaxative drowsiness — particularly so when she gave me a firm stomach massage, which felt as if she was helping to move stagnant toxins around my mid-section.
I had earlier told Fisch that I had regular pain on the bottom of my right heel — a niggling tugging pain resultant of going too hard at a HIIT class — and I felt her gently maneuver the muscle around my ankle, where I felt it begin to loosen up. As I turned over, Fisch pressed up and down my spine until I truly dipped into a semi-lucid dream state, waking up for a split second every time she checked that I was doing okay. I remember telling myself to wake up and answer her properly — a fascinating experience as previous deep tissue treatments I've tried had put me down into a deep, blackout slumber. This time, it was a light restful snooze while my mind was still active.
Finishing up, I opened my eyes feeling alert and unlike the heavy, lethargic feeling where your muscles have been pulverised by the masseuse in a deep tissue treatment, my body felt light, flexible and refreshed. An uncommon but wonderful outcome, best suited I would say for people on the go, or people new to lymphatic massage.
Daya Fisch is also offering workshops on breast health during her time in Hong Kong; she is at the Mandarin Oriental Hong Kong through 12 December. Lymphatic massage sessions are priced at HK$1,800 for 60 minutes and HK$2,700 for 90 minutes. Learn more here.
The Mandarin Spa, 24/F, The Mandarin Oriental, 5 Connaught Road Central, Hong Kong, +852 2825 4888