Welcome to 2020, an era charged with issues surrounding womanhood, identity and its intersections. Thanks to the Internet and social media, it has never been easier to have a voice about these issues, but it has also never been harder to broadcast that voice because of backlash.
In Singapore, where conservative Asian values and a non-confrontational spirit is ingrained into our psyche, grappling the age-old question of "to speak or not to speak?" tends to result in less speech and more shying away.
As a result, the conversation surrounding women's issues has become lazy, couched upon stories about female entrepreneurs, female CEOs, females working in male-dominated industries — all of the said females also come from a very similar class and racial bracket that renders the dialogue ever more tone-deaf and one-sided.
This is not to say that we should disrespect these success stories, but when this is the only topic about womanhood in the Singaporean mainstream, we have a problem. Thankfully, a prominent number of millennial-led initiatives are stepping up to advocate for different, and no topic is too taboo.
Girl, Talk brings #MeToo to the campus
One hot-button topic that has sparked tireless chatter in Singapore is sexual harassment, especially within the campus, and how to speak about it. The National University of Singapore (NUS) has been in the headlines for sexual misconduct ever since Monica Baey's struggles came to light in 2019, but the 56 cases reported across six local universities in the past three years spells a larger problem to be combated. One of the problems faced by sexual harassment victims is the shame and fear that hinders speaking out, so Girl, Talk was created in response.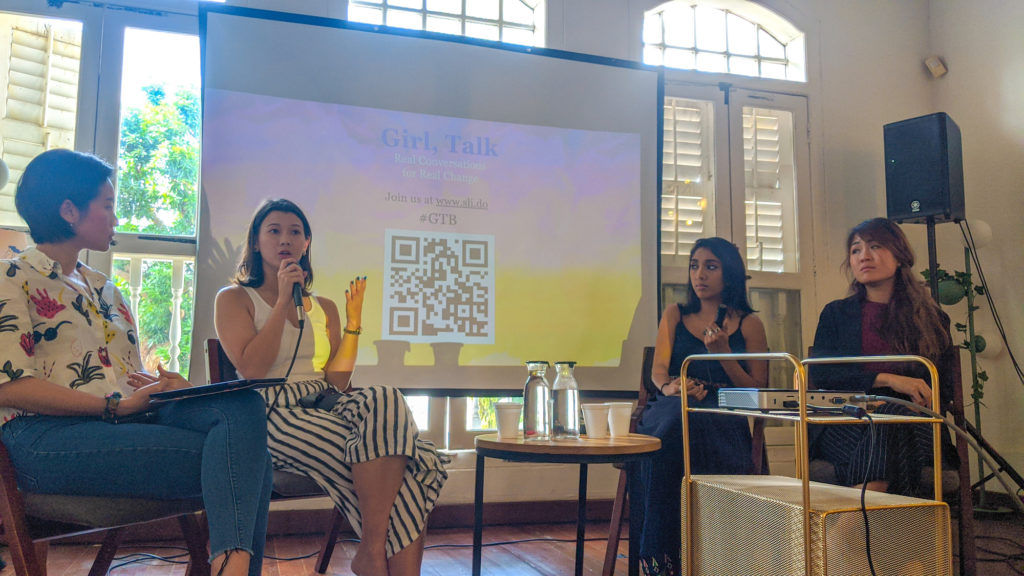 Girl, Talk is a multi-faceted digital campaign created by four Nanyang Technological University (NTU) graduates. The goal is to make campuses a safer place by empowering women to unlearn the biases attached to sexual harassment.
Through an educational website, videos that spotlight others' lived experiences of campus harassment, and activations where virtual reality (VR) technology is used to teach response tactics in a safe environment, Girl, Talk applies a "survivor-centric approach" to effect change. It is not just cis women included in this mission, however, as Girl, Talk's website states that its resources are "available and accessible to anyone, regardless of gender".
"To me, the power of speaking up means having the courage to take a step forward from the masses. To say, 'this is not okay and I am not accepting this any longer," said Danelia Chim, one of Girl, Talk's co-founders. "We believe that no one should feel vulnerable or afraid in what should be a safe space for living and learning."
To me, the power of speaking up means having the courage to take a step forward from the masses. To say, 'this is not okay and I am not accepting this any longer.
Danelia Chim, co-founder of Girl, Talk
Girl, Talk has received a lot of positive feedback since it began, with many women who have come forward to share their stories or support the cause, with potential future plans to extend the resources to a pre-university level as well.
"Real conversations can spark real change," emphasises Dawn Kwan, co-founder of Girl, Talk.
Something Private makes the vagina public
A platform that reiterates the power of speaking up is Something Private, a podcast branded as "about vaginas, for vagina-havers". Its founder and producer, Nicole Lim, began her podcasting journey when she was faced with the glaring dearth in awareness about women's issues, even in our interconnected age.
Something Private grew from the backlash faced by the local government when the national school-based HPV vaccination service was announced. "Parents were reacting against it, saying that it encourages pre-marital sex. My friend and I did research about the benefits of the vaccination and put it up on Instagram, and many came forward to thank us" said Lim.
"In Singapore, women don't face the same level of discrimination that those living in other nations do, and we take this for granted, no one really speaks up. The landscape about the women's issues addressed was smoothened, and when I started my podcast, I kept getting asked, 'why are you complaining so much?'", she shared.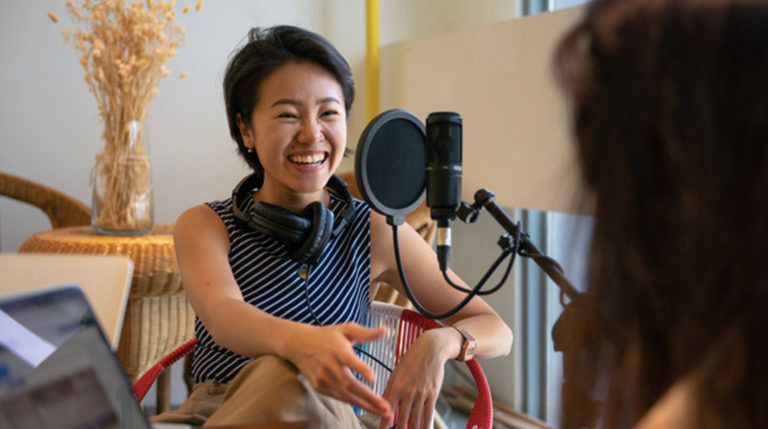 The discussion clearly had to be broadened, and taboos about sex, female genitals, and all that go between had to be undone. Lim's podcast is her personal site for that, and Something Private never shies away from being real. Subjects like normalising masturbation, period pains, polyamory and female genital mutilation are some talking points Something Private addresses, with more to come with time.
The landscape about the women's issues addressed was smoothened [in Singapore], and when I started my podcast, I kept getting asked, 'why are you complaining so much?'"
Nicole Lim, producer of Something Private
Lim, of course, understands that there are limitations with who she can represent, as well as her level of expertise to comment on certain issues. Outside of relating personal experiences, her podcasts enlist the help of subject-matter experts, be it sex therapists, surgeons, or other everyday women looking to share beyond Lim's scope.
She stresses that she is still learning. "I'm not smarter or better than anyone, I am just bringing sources of information to listeners that are real, to stress that these issues exist."
Luüna Naturals believes you and your periods deserve better
Dismantling the hush-hush attitude around vaginas is a preoccupation shared also by Luüna Naturals, a "social impact period care company" that aims to do more than just make period care more sustainable for you and the planet. It wants to be a taboo-free space where women can be vocal about their bodies, bleeding and how that pertains to women's rights.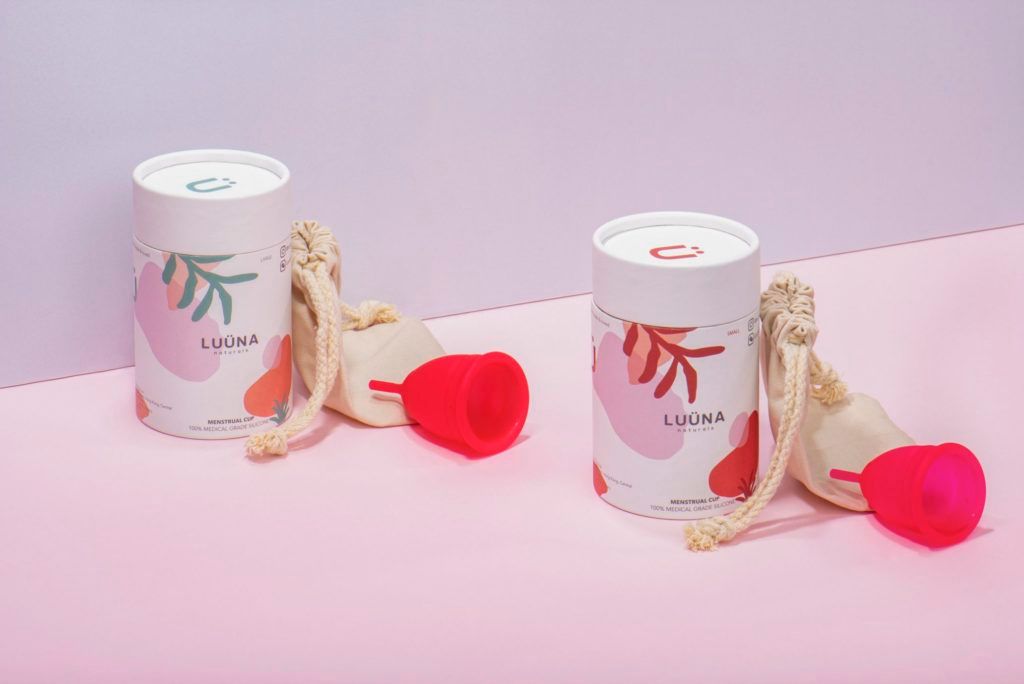 "Years of research has revealed to me how dangerously lacking the education around periods is, even in advanced countries like Singapore. This seems to be the accepted norm; a joke, almost, amongst modern women. Few people acknowledge how dangerous the implications of this are," said Olivia James, founder of Luüna Naturals.
Menstruation is obviously not a qualifier for womanhood, but it is a physical event that a significant amount of the demographic experience. For something so widespread and inevitable, learning about it, James feels, is too touch-and-go. "Periods are simply communicated as 'once a month, you bleed, and here's a sanitary pad'. This lack of education results in women missing symptoms of chronic health issues, and makes a depressing comment on the value we place on women's health today."
Luüna Naturals makes period care accessible on a number of frontiers. Its shop stocks medical-grade menstrual cups and donate two for every one bought to a woman in need, organic cotton tampons and pads, as well as subscription services. The brand also conducts workshops on periods and reproductive issues in Singapore, as well as for women in low-income areas in Hong Kong, China, Nepal and Singapore.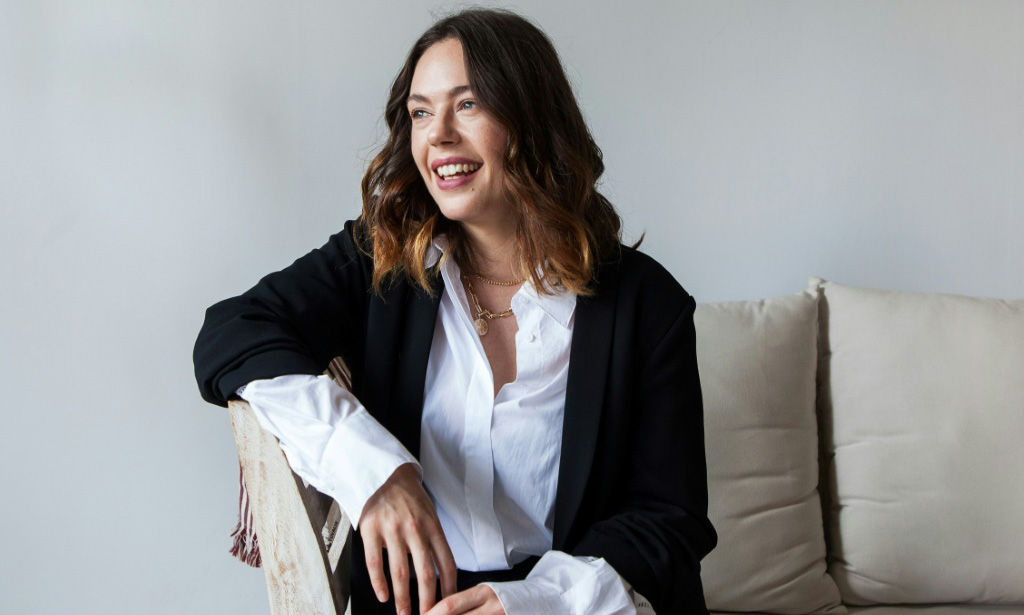 These workshops are not just menstruation 101 to James. "We are forever changing restrictive policies to promote true gender equality," she asserts. A look at the brand's #NoMoreSecrets event is testimony to that, where anything, from sexual health to female pleasure is addressed through an engaging panel.
We are not every woman
Platforms like Girl, Talk, Something Private and Luüna Naturals are breaking ground with vital conversations about women's issues that Singapore desperately needs.
Being a woman is a layered plight that has no universal definition, and thus, the issues that come with it are not bound to those spoken of here. Every proclamation about being a woman and what that means tends to exclude others in the same identity bracket, and this is a challenge Singapore has yet to surmount. Such progress is good progress, we hope, and it allows us to inch forward, one loud and proud step at a time, leaving diversity-free, dated issues about womanhood in Sheryl Sandberg's wake.