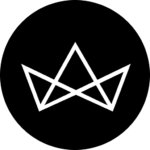 Chemistry unveils a cardboard table that's surprisingly sturdy — and distributing them for free
If there's one thing the ongoing pandemic has shown us, it's that community spirit in the face of adversity is alive and well in Singapore.
In the past two months, we have seen citizen groups, restaurants, NGOs and even home bakers mobilising for the greater good. That's no different for Chemistry, a design consultancy that developed an adjustable cardboard table for underprivileged families — those for whom a study table for their children can be a luxury.
The tables are given the moniker #HBLtable, after Home Based Learning, which sees children taking lessons online and at home. The firm will be working with welfare community services to distribute the tables for free.
During the research phase of this project, Chemistry surveyed over 168 participants and found that families were struggling to find a conducive space for their children to study.
There was a genuinely pressing need for dedicated 'study spaces', especially with many children resorting to doing their homework or attending Zoom classes on the floor, with their textbooks and stationery strewn around them.
John Chan, Design Director of Chemistry explains, "To push this out quickly, we appropriated the design of a table from a previous project (#Fliptable) for online learning at home, complete with a laptop and tablet stand. The cardboard table can be used at two heights, catering for children between the age of four to 12 by simply flipping the table on its front."
Cardboard was chosen due to its durability and its ability to withstand flipping. It can be also be drawn and doodled on, facilitating creativity and a sense of ownership amongst children.

The choice of material is unconventional for sure, but it makes perfect sense. It's easily available, biodegradable and economic to boot. It's also perfectly sturdy.
In fact, cardboard has long been used in furniture design. One needs to take no further look than Frank Gehry's iconic wiggle side chair as example.
The table comes with a laptop stand that can be quickly modified to work with tablets. The firm is working closely with welfare organisations across Singapore to distribute the #HBLTables, and as of now, they have rolled out the #HBLTable to charities such as the Society of Sheng Hong Welfare Services.
For more information, head to their website here. If you are a welfare organisation situated in Singapore that would like to obtain sets of the #HBLtable, get in touch with Chemistry via their emails here and here.