The timeworn adage of saving for a rainy day may not have truly resonated with most of us until 2020 — a rainy year.
And sure, the pandemic may have tightened our purse strings, but as any decent financial adviser would tell you, it's not enough to spend less; we have to spend wisely, too. That's where art collecting comes in.
Set aside the great debate of whether artists are essential for a moment and you'll see that their works certainly hold their weight in times like these. At least, that's what Troy Sadler, managing director of Art Works, would tell you.
Sadler, together with Art Works director Samuel Hardwick, runs a tight ship guiding clients through the world of art investment. "We build collections around investment-grade art for private clients," says Sadler in an email interview. "[Art Works] is fully managed, incorporating education, acquisition, portfolio management and leasing."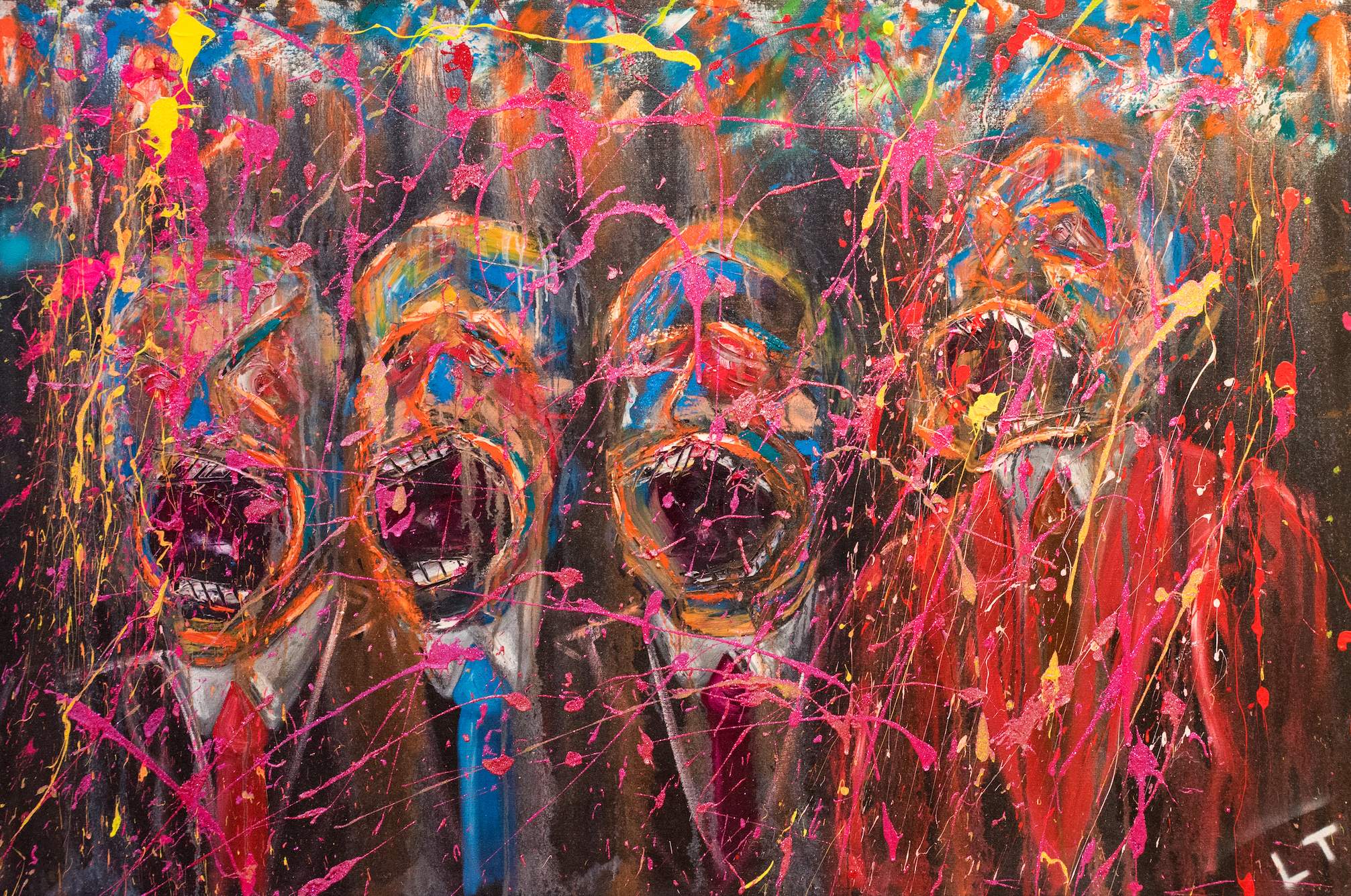 Their clients are in good hands: Sadler and Hardwick have over two decades of experience in art investment between them. They're also avid art collectors, which makes Sadler the perfect person to ask if you're looking to become one yourself.
Below, he shares with us some insight on navigating the art market, as well as what makes a work of art a worthy investment.
How has the Singapore art market been shaped by the pandemic?
Galleries, especially those who rely on events for marketing, have been greatly affected by the pandemic. Having had our year's worth of events cancelled, we have turned to leveraging on digital marketing during this time which was very effective for the art investment side of our business. This converted to strong sales with high interest from clients who are looking to park their money into safe haven assets like investment-grade art.
What can we learn from past periods of financial uncertainty about how the art market will change?
We can draw comparisons to the Global Financial Crisis (GFC) of 2008. Liquidity was high and many people invested in alternative assets. After the crisis, from 2009, we saw a paradigm shift with investors to invest in safe haven assets, which contributed to a boom in the art market from 2009 through 2019.
Is now a good time to start investing in art?
We would advise to start investing in art now. People may think that prices are dropping due to the pandemic, but on the contrary, prices are solid. Like we saw in the GFC, black swan events cause a shift in priorities where clients start to rethink their investment portfolio.
Additionally, based on the basic economic fundamentals of supply and demand, the contemporary art market is generally stable and we expect it to follow the growth trajectory as it had after past financial crises.
What are the general trends of the art market right now?
The most prominent trend we've seen over the last 20 years is the growth in the contemporary art market. Traditionally, art that was sold at auctions for investment were garnered towards the individuals with some of the highest net worth and were more likely to be modern masters.
In the early 2000s, however, contemporary art began to be more present at auctions, selling for record prices. Last year, US$7 billion (S$9.7 billion) worth of art was sold in the contemporary art market alone, half the global share of art sales.
What should art investors pay attention to to make better buying decisions?
Finding the right artists at the right price, at the right time is important. Beyond the quality of the art, this strategical approach is crucial, and is something we guide our clients through with our expertise. Some of the things we look out for are: their PR & marketing history, international representation in key markets, production levels (artists can't paint too much). We also look to artists that are mid-career, having been established in the market which lowers the level of risk, but still having room for growth.
What defines a good investment?
In a broader sense, and within the context of art, we would define a good investment as something that provides a stable income whilst having capital appreciation in terms of the value of the artwork, in turn maximising the returns on investment.
How are Singaporean artists perceived by art investors?
The quality of Singapore art is impressive. However, as an investment, the downside is that most Singaporean artists are based in Singapore and marketed mostly within the country. Singaporean artists can look to wider international markets — a bigger market creates more demand which drives up the value of the works, making it more appealing to investors.
What is one piece of advice you would give to someone who is new to art investing?
There's a lot of good information online. Artprice and Artnet are some examples. Additionally, speaking to galleries and conducting your own research are important. As a start, an artist who has five to 10 years of good auction records with promising outlooks on growth is a good bet. Emerging artists are risky but they can be a passion investment. The gist is to do your due diligence and make sure you have the professional paperwork with each purchase that you make.
All photos courtesy of Art Works.