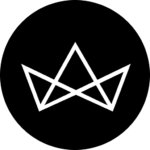 This week's best stories: Inside Annabel's, summer styles for men, and our review of Yellow Pot
By now, you must have heard the fighter jets and helicopters patrolling Singapore's airspace the past few days. It's all in preparation for next week's biggest event, the Trump-Kim summit. The meeting between the two leaders will take place at the Capella Hotel in Sentosa. Stay far away if you don't want to be stuck in endless bag searches and police cordons. There are other ways to commemorate the historic meeting.
Homegrown burger joint Wolf Burgers has created "The Burger for World Peace" just in time for the summit. Its ingredients are apt: Bulgogi beef, kimchi mayo, and American cheddar in between a brioche burger bun. If you're craving something more localised, OSG Bar + Kitchen has a Trump Kim-Chi nasi lemak, which combines dry-aged beef with kimchi.
The Singapore Mint is also hopping onto the bandwagon by launching a limited run of three commemorative medallions inscribed with "World Peace". You can get the nickel-plated version at S$36, or go big with the gold-plated medallion, which will set you back S$1,380.
As for us? We'll be sticking to our regular programming, thank you very much. Keep scrolling to read this week's best stories.
Dining
If you're looking for an eatery that doesn't use additives or flavourings, Yellow Pot is the one for you. Chef Sebastian Goh sources natural ingredients from the region and puts them in the spotlight.
Style
Whether you're jetting off for a sabbatical or slugging it out at work, a summer wardrobe refresh is nigh. Here are the best labels for you to brave the heat in style.
Grooming
The world of skincare can be a tricky one to navigate, and it's even truer for men. Here, we demystify the art of personal grooming for the clueless man.
Travel
The illustrious London nightclub Annabel's has just reopened following a £55 million revamp two years in the making. Check out the hotspot that has had the privilege of being the only nightclub to ever host the Queen.
#lifestyleasiasg's Instagram of the Week
This just in: @Rimowa's next collaboration is going to be with @off____white. Watch out for these transparent polycarbonate suitcases on a conveyer belt near you very soon.