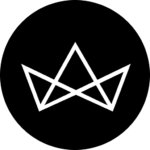 This week's best stories: Tom Ford's first watch, making Chanel bags, and a guide to wine glasses
It might not be an official day, but Earth Day is a celebration of all things wonderful in our world. Millions around the world will demonstrate their support for environmental protection on 22 April. Here in Singapore, companies like Apple are hosting weekend sessions with environmentalists who will share tips on leading a more sustainable life. There will be talks focusing on nature, technology, and design too.
Also happening on 22 April is a series of screenings of this year's TED talks at the National Library. This year's conference is titled 'The Age of Amazement', and includes speakers like Gwynne Shotwell (President of SpaceX) and Tracee Ellis Ross (actor and activist).
If you'd rather lounge at home on this lazy weekend and read, here are some of this week's best stories from the Lifestyle Asia team.
Drink
If you are confused by which wine glass to use for the drink you're about to consume, look no further. Here is your guide to decoding all of that.
Style
Chanel has released a short film that shows the detailed behind-the-scenes work that goes into crafting your favourite 2.55, Gabrielle, and Boy bags.
Home
Move over Scandinavia. The Japanese home trend of wabi-sabi is here to dominate our living spaces.
Watches
Tom Ford isn't just doing apparel and beauty products anymore. Introducing his first watch, the 001 — part of his debut timepiece collection.
#lifestyleasiasg's Instagram of the Week
PSA: @moschino is @hm's designer collaborator of 2018. Revealing the announcement at Coachella, the collection will be called Moschino [tv] H&M, and is slated to drop on 8 November. (