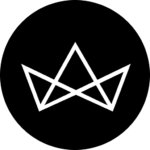 This week's best stories: Easter festivities, Ladurée's beauty line, and the new Porsche Cayenne
Good Friday is upon us, and that means Easter is, too. The three-day weekend has long been associated with brunches and egg hunting. But why does the date change every year? Easter can fall easily anytime from March to May. That's because it has been deemed a "moveable feast", and is set for the Sunday following the first full moon of Spring.
In any case, we're just glad for the respite after working hard for a quarter of a year. Yes, we are already three months into 2018. Unfortunately for the rest of this year, we won't be able to Uber our way around town anymore. The recent acquisition of the ride-sharing company's Southeast Asian arm by local rival Grab has been the talk of the town this whole week. At least we'll still get to use the app until 8 April.
That's not all the news that took place. Keep scrolling for some of this week's best stories from the Lifestyle Asia team.
Dining
Easter brunch is a tradition for some. Check out our picks on where to go for the best Easter brunch in Singapore.
Culture
Not all cultures celebrate Easter by going to church or hunting for eggs. These six other traditions around the world are unique and can be quite unorthodox.
Beauty
Ladurée doesn't just sell sweet treats and macarons. It recently brought its beauty line Les Merveilleuses Ladurée to Singapore. Would you care for a touch of blush from these rose-hued petals?
Motors
The Porsche Cayenne 2018 that was announced last year has finally hit our shores. We can't wait to see this muscular beast on the roads.
#lifestyleasiasg's Instagram of the Week
Olympic swimmer @josephschooling is boss-ing it. As Hugo Boss' first Singaporean ambassador, the athlete is collaborating with the brand for a capsule collection that's set to launch in stores come 25 May