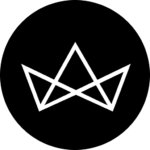 This week's best stories: Waku Ghin, street style tricks, and grooming tips from Jonathan Van Ness
After almost six months of anticipation, the world's most expensive painting — the Salvator Mundi — will be displayed at the Louvre Abu Dhabi on 18 September. The portrait painted by legendary artist Leonardo da Vinci was sold at an exorbitant S$613 million to the Saudi prince Bader bin Abdullah bin Farhan al-Saud. Taking into account its hefty price tag and famed creator, it will come as no surprise if this painting becomes a massive crowd-puller at the Louvre Abu Dhabi.
More on museums, Tokyo recently announced plans to open a digital-only museum in the upcoming week. No objects, nothing inanimate, just interactive and digital artworks through different monitors and projectors. This feels more like the 21st century, doesn't it?
Keep on reading for some of our best stories of the week.
Dining
We recently visited the two-Michelin-starred Waku Ghin, which left us impressed with its sumptuous food and meticulous culinary techniques.
Style
Dad pieces and man bags are all the rage now. From the streets of Spring 2019, here are five street style tricks to amp up your look. 
Watches
It's not every day that a camera brand comes up with a watch, and a good one at that. Leica recently released its new Leica L1 and L2 watches that fuse functionality and style.
(Photo credit: Hodinkee)
Grooming
If you love Queer Eye, check out our guide to Jonathan Van Ness' best grooming tips.
#lifestyleasiasg's Instagram of the Week
Follow us @LifestyleAsiaSG on Facebook, Instagram and Twitter for a live feed on the most happening restaurant openings, fashion previews, and cocktail parties in Singapore.
(Hero and featured image: Phil Oh)