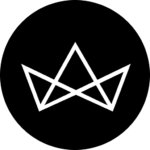 The cherry blossom festival, #BuySingLit, and more things to do in Singapore this March 2020
Blink and we're already into March. Don't let the shock slow you down though: this month has much to offer around town. From the annual #BuySingLit literature festival to an immersive theatrical production where the stage comes to you, these are our picks of the best events happening around Singapore in March 2020.
Singapore Rockfest II
The second edition of the Singapore Rockfest is back, this time across two weeks in March. German rock'n'roll legends Scorpions will be dominating The Star Theatre alongside the English hard rock band Whitesnake on March 5, with the Singapore-based rock band RockWeller opening the evening.
Later this month on March 24, the iconic heavy metal kingpins Slipknot is set to play at Fort Canning Park as part of their international We Are Not Your Kind tour. You won't want to miss that.
Singapore Rockfest II is happening on March 5 and March 24, 2020. Tickets are available at sistic.com.sg.
#BuySingLit
Singapore's literary scene is booming thanks in part to #BuySingLit, an annual movement to promote local literature. Over two long weekends in March, you can choose to get lost amongst the endless shelves or attend the myriad of programmes designed to bring words to life.
#BuySingLit runs from March 6-8 and 13-15. More details are available at buysinglit.sg. Note: Some events have been postponed or cancelled in light of the novel coronavirus outbreak. More details of the programme updates are available here.
Sakura Matsuri Floral Display
You know Spring has come when everyone is posting pictures of the bright pink cherry blossom trees. If you can't make it to Japan to see the surreal landscapes, we'd suggest a trip to the Gardens by the Bay for the Sakura Matsuri floral display. Over the month of March, the Flower Dome will be transformed to tell the tale of Momotaro, a Japanese folklore hero born from a peach.
There will be over 20 varieties of cherry and peach blossom trees for you to admire, and you can even join a free guided tour to do more than stare starry-eyed at the display.
The Sakura Matsuri Floral Display runs daily from March 6 to 29 at the Flower Dome, Gardens by the Bay. Admission is free. More details are available at gardensbythebay.com.sg.
Hurstville: The Heir
The stage comes to life (and to you) in Hurstville: The Heir, a multi-sensory theatrical production where no ending is the same. Set almost a century ago during The Great Depression, the show relies on the decision-making skills of the audience members that have the potential to trigger secret rooms and the occasional one-on-one interactions with the cast.
Besides the normal ticket, there is also the option for a three-course meal that ties directly into the story because let's be real – who wouldn't want to wine and dine in a 1930s-inspired banquet?
Hurstville: The Heir runs from March 1 to April 20 on Sundays and Mondays. More details are available at undergroundsg.com.
Today at Apple with Alicia Keys
In commemoration of International Women's Day 2020 on March 8, Apple is hosting a series of Today at Apple sessions across the month called "She Creates". One of the sessions is a Music Lab co-created with Alicia Keys, where participants will use Garageband to deconstruct her song "Underdog" as well as learn how to remix their own version of the song using the same app on an iPhone or iPad.
Don't fret if you don't have an Apple device, as they'll be provided on-site.
The Today at Apple "Music Lab: Remix Alicia Keys" session runs on March 13, 14, 17, 21, and 22 at Apple Orchard Road and Apple Jewel Changi Airport.