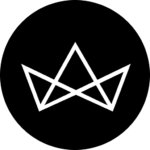 Here's how you can party around the globe with Johnnie Walker during the Singapore Grand Prix
You may know Johnnie Walker from its mass popularity as one of the world's leading Scotches, but it's also been championing the Formula 1 Grand Prix banner across the past four years as the historic race's official whisky.
Singapore marks one of Johnnie Walker's pitstops amidst the extensive Grand Prix global trail, and it's here where the brand will throw five concurrent, massive parties featuring its premium Gold Label Reserve.
Launched in 2012, the Gold Label Reserve is an amber-hued mix of Highland and Speyside whiskies all built around a core of a single-malt expression from Clynelish. Crafted by Master Blender Jim Beveridge, this particular Johnnie Walker is exalted for its smooth creamy mouthfeel, and the notes of smoke, honey, oak and ripe fruits that all mingle to form a versatile blend. The multi-award winning whisky will be brought out in full force throughout the F1 weekend in Singapore, but it is also slated to make an appearance at other Johnnie Walker circuit-themed parties across the globe during the same stretch.
Anyone chasing the Formula 1 craze in Singapore should definitely keep an eye out for the Johnnie Walker parties from 15 to 16 September. Each location will be dressed up to mirror the vibes from five of the Formula 1 Grand Prix's most notable cities.