The world is going plant-based.
Whether it's a soy-based luncheon meat that tastes exactly like the real deal, or a plant-based whole egg substitute, it seems like the sky's the limit when it comes to meat alternatives today.
Yet, rather than crafting products that have been made through countless rounds in various machines to mimic nearly the same look and texture of meat, one startup wants to do things a little differently.
Meet KARANA, a Singapore-based startup that's transforming young jackfruits into pork. The firm, founded by Blair Crichton and Dan Riegler, has two principles in mind when it comes creating its whole-plant meat products: No harsh chemicals and no heavy processing, just innovative mechanical techniques that enhance the texture of the naturally meat-like ingredient.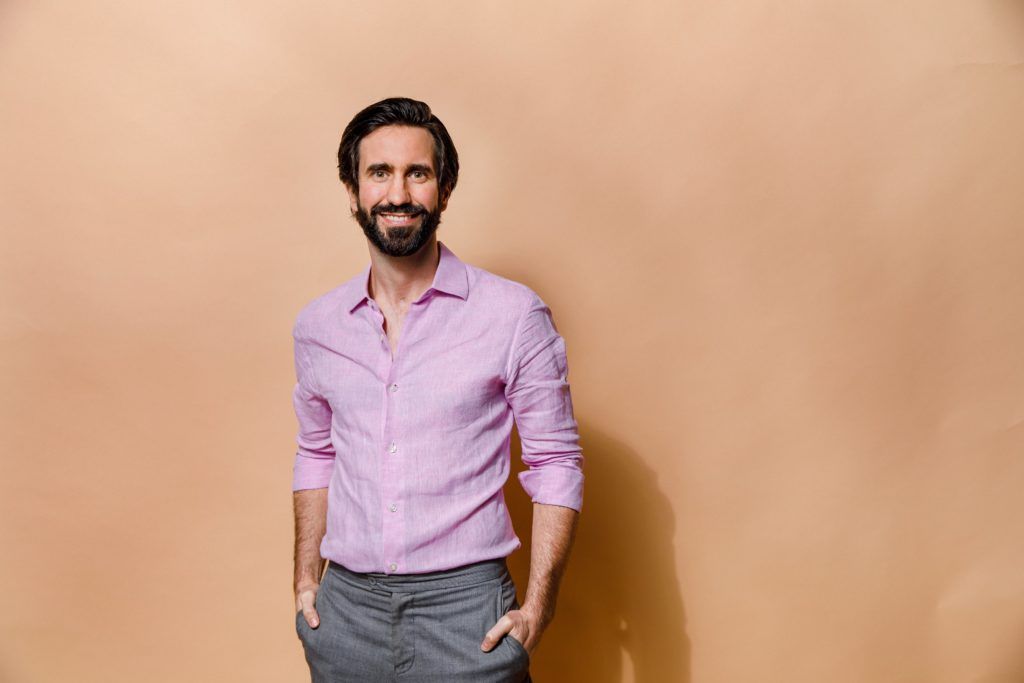 But why jackfruit? According to Crichton, "Jackfruit is an extremely efficient crop with high yields and low water usage making it friendly to smallholder farmers. It is typically grown intercropped, promoting biodiversity. 60 percent of jackfruit is currently being wasted, a contributor to global warming, so with KARANA we'll be reducing that wastage while working with farmers to support the local economy. We hope others are inspired to innovate more around the ingredients used in this category — currently we only commonly consume 30 of 150 edible plant species and 12 crops make up 75 percent of what we eat."
We spoke to Crichton regarding the secret behind KARANA's pulled pork, nutritional concerns over the product, and how COVID-19 led to a growing awareness on the problems humans have with their relationship with meat.
Could you share a bit more about KARANA, and how the company came to fruition?
KARANA is a whole-plant meat company. We saw a gap in the market for a new generation of plant-based meats that are minimally processed and have shorter ingredient lists. We use under-appreciated and highly sustainable ingredients to make great whole-plant products. We wanted to prove that eating in a healthier and more sustainable way doesn't mean sacrificing or compromising on what we know and love.
We also saw a need to do things with a focus on Asia. I, for instance, grew up in Hong Kong and Dan, my co-founder, has spent the majority of his career in South East Asia. We saw market entrants from the West coming in with largely beef-based products in Western formats. These products are great and there is plenty of room for them, but we thought if we really wanted to move the needle in addressing the issues of animal agriculture we needed to do something that was more focused on the meats that are most commonly consumed in Asia, that is why we've started with a pork alternative as it is the number one consumed meat.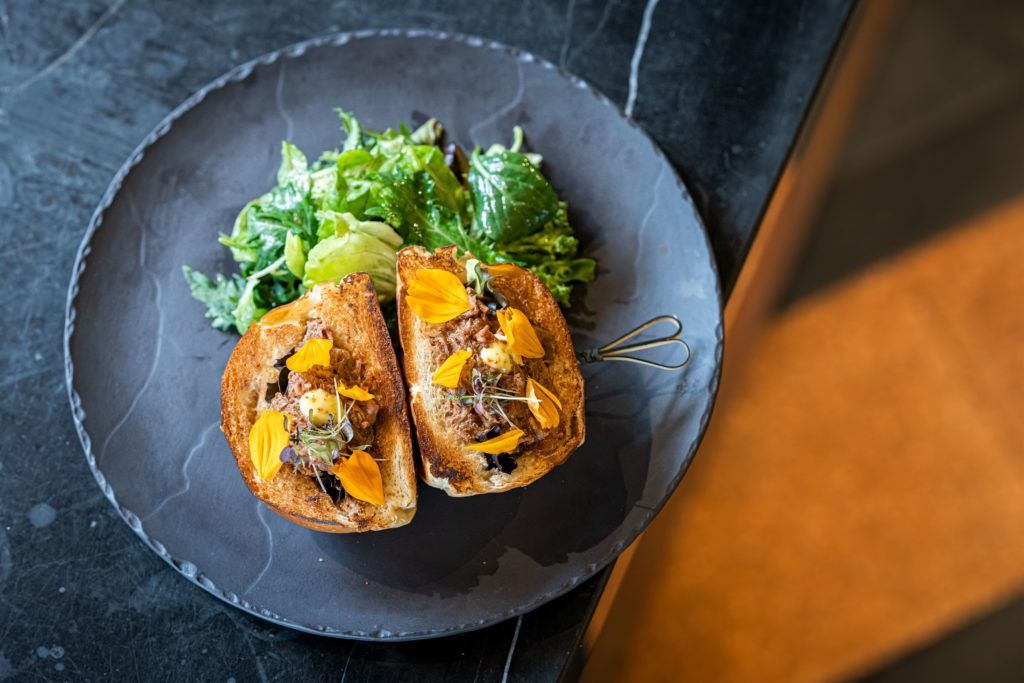 There are so many different types of plant-based products and brands in the market now — what sets KARANA apart from the rest?
We're a whole-plant meat company, meaning our products are made from ingredients that are sustainable and consumers can recognise. This sets us apart from other companies in the plant-based meat space that are by-and-large reliant on commodity crops in heavily processed forms.
Moreover, our focus is on Asian applications – we're starting with pork products because pork is the number one meat consumed in Asia. We're also turning our meat into indulgent ready-to-cook dim sum products such as dumplings and char siu baos, creating the comfort foods that consumers know and love here.
We hope this will make it easier for them to eat healthier and reduce their meat consumption without having to compromise or stop eating the foods they, and we, love. There are very few other players with this Asian focus and focus on ready-to-cook products.
So, what goes into the product?
Our first product range is made from the wonderful and versatile jackfruit. An abundant, sustainable & biodiverse ingredient with a naturally meat-like texture.
Unlike other products on the market, we are sustainably sourced, minimally processed, and whole-plant based. We're also artificial flavour- and colouring-free, and made with zero protein isolates or concentrates. In short, our whole-plant meat shreds are made from jackfruit, oil, salt, and natural flavouring.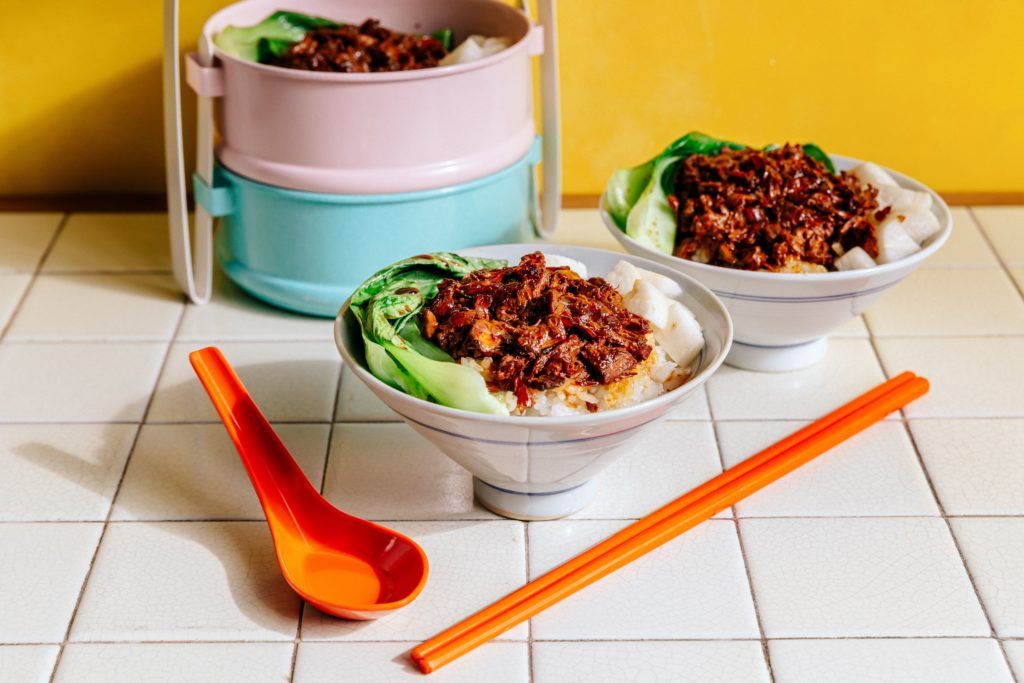 Certain brands have established that their products have a good amount of protein that will help vegetarians get a similar amount (if not more) in their diet. Given that KARANA main product is made mainly from jackfruit, is this something you can address?
We focus on more holistic health benefits offered by eating whole plants, rather than exclusively on protein. Our products are high in fibre, low calorie, cholesterol-free and have a great micronutrient profile, they also contain some protein. Moreover, consumers get the benefits of eating whole-plants rather than processed or synthesised products.
As Eve Persak, a nutritionist we have been working closely with points out: "Ironically, overall, we seem to question whether we are "getting enough" of the foods we over-consume but overlook dietary components we lack. Perhaps this protein-fibre paradox is a call to zoom out…to look candidly at outdated but lingering nutrient misperceptions. To filter out food fads, unbalanced diet trends, and clever label claims and hone in on our own real-time needs. To identify and fill in dietary gaps with whole, nature-made ingredients rather than processed products."
Most consumers in markets like Singapore and the US get more than enough protein, but are deficient in key nutrients such as fibre. We have been working closely with nutritionists and chefs to focus on holistic nutrition rather than just one macronutrient like protein.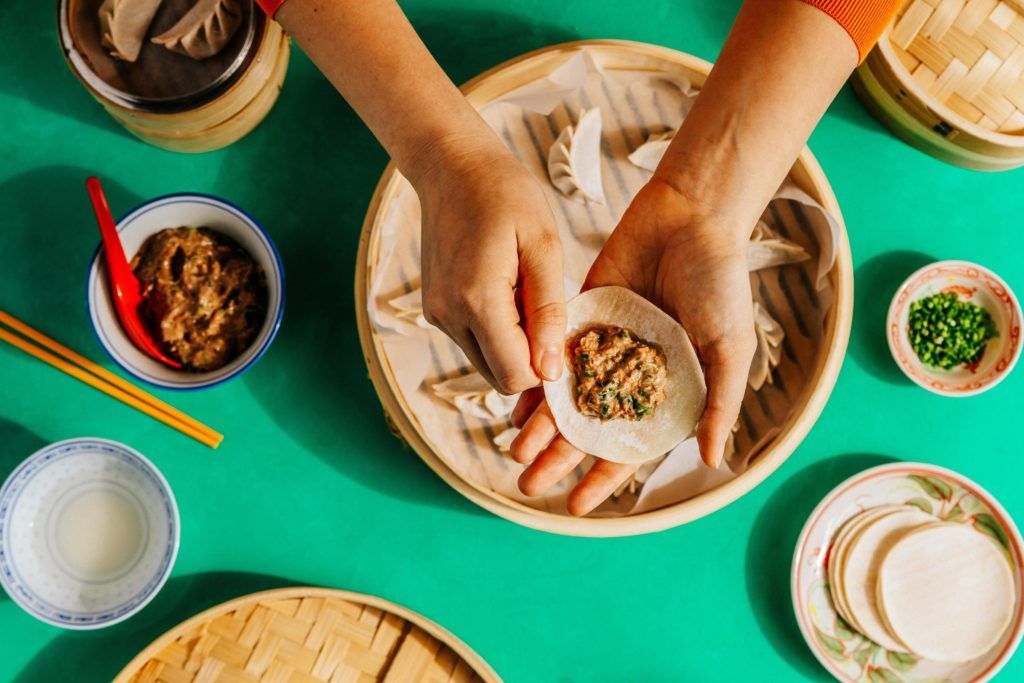 Jackfruit has been used in many Asian dishes and cuisines — this isn't something that's entirely revolutionary. In fact, you can get young jackfruit used in savoury dishes at many wet markets here. How is jackfruit from a jar better?
We tested a beta product that was sold in a jar (not anymore!) but it didn't meet consumer expectations around texture or experience. So, we developed our whole-plant meat using an entirely new process that used the jackfruit in a new way. We absolutely look for inspiration in ingredients that have been used regionally in many forms for a long time but then ask how can we improve these and innovate around them.
We can't go into too much detail, but jackfruit has been processed in a very standard way up until now and almost all of the products you see out in the market now are processed in this way. What we found is that it didn't yield the best consumer experience especially when trying to replicate a delicious char siu bao or a bahn mi. So, we got deep into the supply chain and really understood the ingredient from the ground up and designed a proprietary processing method to enhance the texture of the ingredient.
This process is 100 percent mechanical and utilises no heavy processing or chemicals. Most importantly, it retains the whole plant nature of the ingredient allowing us to truly create meat from whole-plants.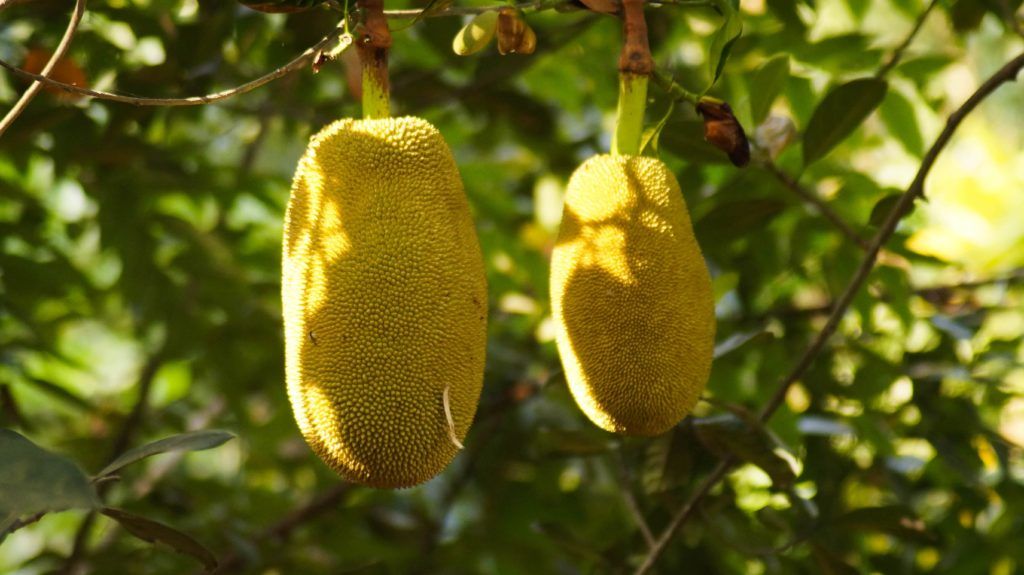 Any reasons why the team picked the species from Sri Lanka and as opposed to somewhere nearby like Malaysia?
Sri Lanka is our first sourcing location due to the quality of the product we could source from there as well as their deep knowledge and appreciation of jackfruit. We work with small-holder farmers who largely practice organic and regenerative farming techniques by default, thus promoting biodiversity and soil-health as well as delivering fantastic produce.
We are able to offer these farmers additional income streams and promote these farming practices. In time we will look to build up supply chains in other locations always with a focus on putting our values and the environment first.
We understand that KARANA can be found in restaurants like Butcher Boy, Atout, Open Farm Community and Candlenut. Is there any reason why these restaurants were picked to launch the company's first product?
We are super excited about the restaurants we are launching with, in total we have six amazing chefs from Candlenut, Atout, Butcher Boy, Open Farm Community, Grain Traders, and Morsels. It was as much about the chefs choosing to work with us as us wanting to work with them. We are humbled that these chefs love our product and have been able to create delicious dishes with them. We also wanted to show the versatility of our product from Michelin-starred Peranakan at Candlenut to French cuisine at Atout. As Chef Jun Yip from Butcher Boy points out, "there is a whole new horizon for KARANA's whole-plant based products, which can be easily substituted in so many different types of dishes. We're very excited to be working with their first ingredient, a "pork" made from jackfruit, which we've used to much success in our dumplings."
How do you think the COVID-19 pandemic has shifted KARANA's business model, if at all?
COVID-19 has been tough for us as it has been for countless other small businesses, from manufacturing delays to shutdowns in the hospitality industry and our partner restaurants. This meant that we've shifted our focus for some time from commercialisation to product development and we can't wait to bring our whole-plant based dim sum products to the market which we perfected during the lockdown.
The current COVID-19 pandemic and the recent outbreak of swine flu has resulted in a growing awareness of the problems with the animal agriculture system and has raised concerns over the links between meat and viral diseases. There has already been a reported surge in demand for plant-based meat substitutes in Asia in 2020, which is expected to continue into the long-term future.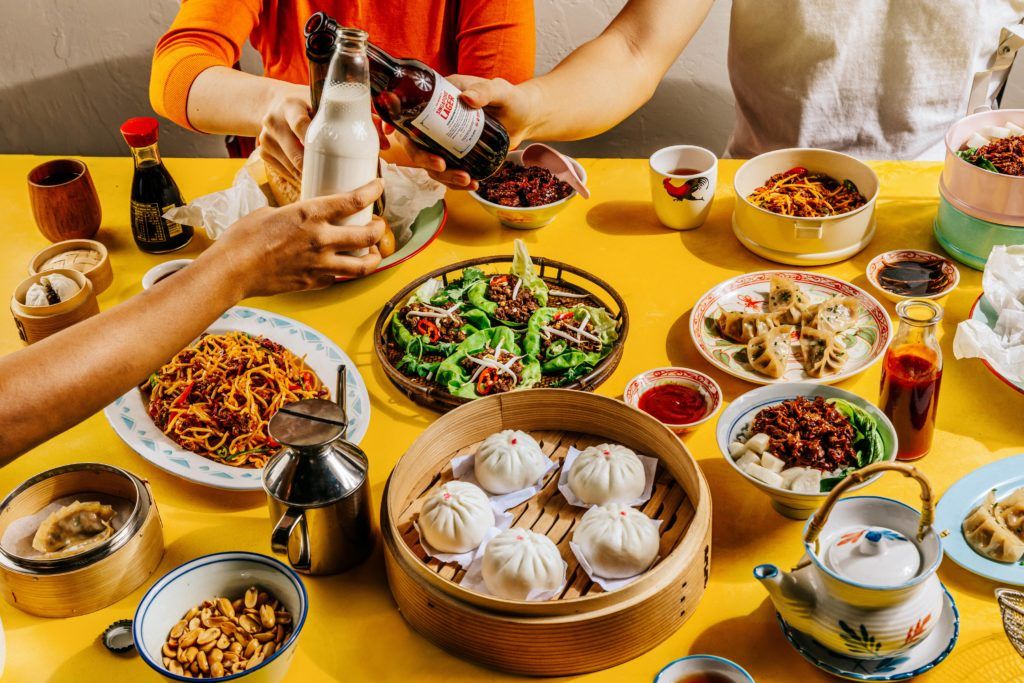 Is there a timeline as to when diners will be able to get the meat shreds (or even ready-to-eat items) in retail stores?
We will be looking to launch our ready-to-eat items starting with dumplings and baos by Q2 this year and we are really excited to bring these to market. We'll also continue to roll out with our amazing restaurant partners making our whole-plant meat more accessible on menus across Singapore and the region
So, what's next?
In addition to continuing our restaurant roll-out, we'll be launching our ready-to-cook dim sum products through retail outlets later this year and then plan to expand beyond dim sum to make whole-plant versions of some of the most iconic Asian dishes as accessible and convenient as any meat options. We will also launch products using other biodiverse regional ingredients that will enable us to expand beyond "pork".
For more information about KARANA, head to their website here.