We The People is our August column commemorating Singapore's 55th birthday. In it, we speak to a diverse slate of personalities, from heritage warriors to environmentalists, entrepreneurs to filmmakers for their vision of society. These are the voices that make Singapore home. For more on the column, click here.
As far as sporting legends in Singapore go, few make our hearts swell with pride quite like Theresa Goh does.
Born with spina bifida, Goh is paralysed from her waist down, but grew to love swimming since she was five because of how free it made her feel. She's fought the odds ever since, working her way up the ladder to become one of the country's most respected figures.
The 33-year-old has achieved what many can only dream of as a swimmer, much less an athlete. Her lists of firsts for the country include being the first local female swimmer to compete at the Paralympic Games in Athens in 2004, before also becoming the country's first swimming world champion in 2006.
She's since blazed the trail for swimmers with disabilities in Singapore, but as easy as she makes competitive swimming look, it's actually been two decades worth of early mornings, sheer determination, and an undying tenacity that's gotten her to where she is today.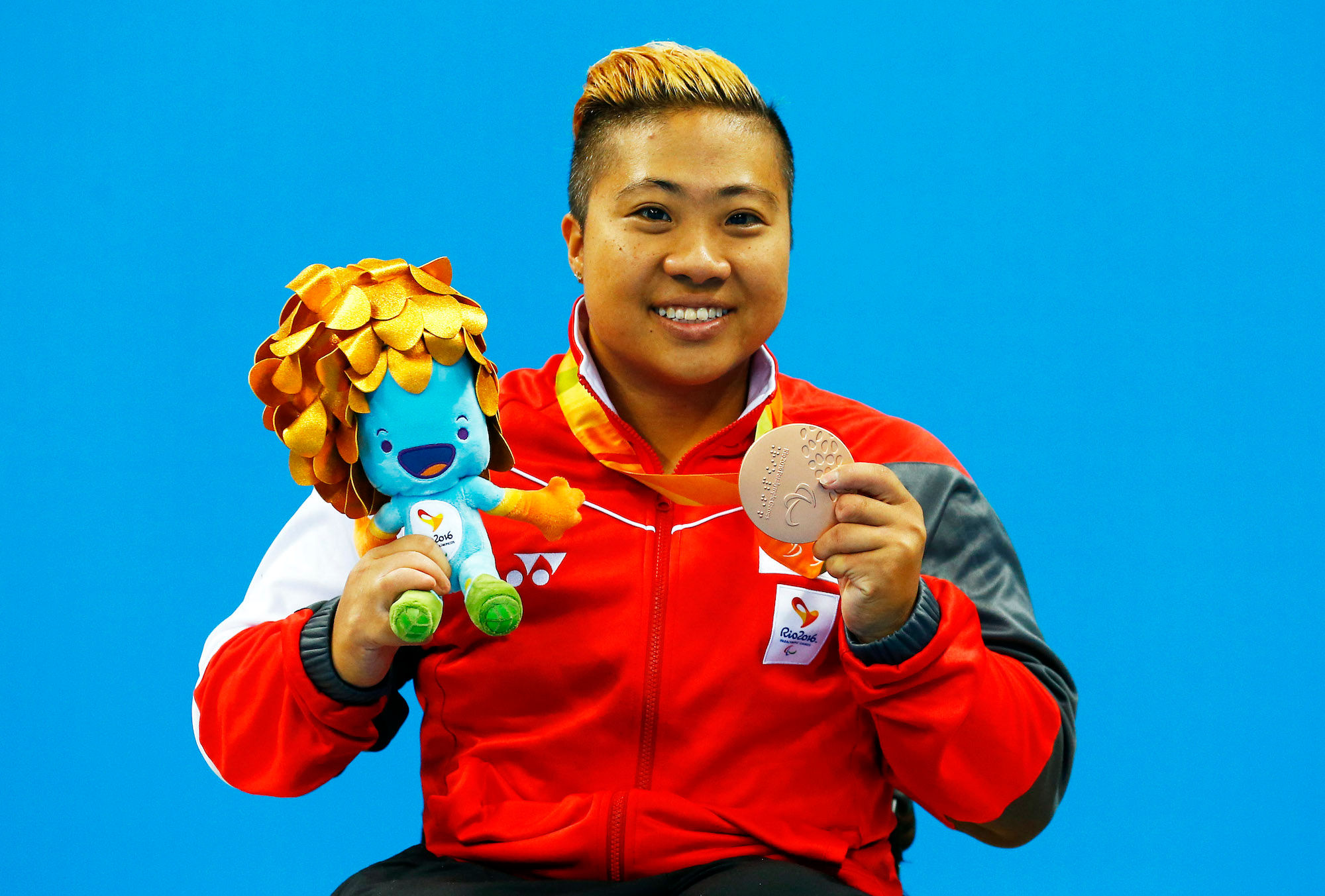 Although now retired from the sport, Goh still uses her voice as an accomplished athlete to speak up about disability and LGBTQ issues. As someone who identifies as queer, Goh — along with a handful of other athletes — has always had to consider the repercussions of sponsorships and public opinion should she come out. Today, she wants to make Singapore a more accepting place for the generations to come.
Besides adding "Ambassador of Pink Dot" to her already impressive portfolio, she also constantly champions for a more inclusive society, both for people with physical disabilities, and for those who are still facing discrimination because of their sexuality.
We speak to her about life during the pandemic, what she envisions for the country, and how being a double minority has shaped her.
In terms of your career as an athlete, what achievements are you proudest of?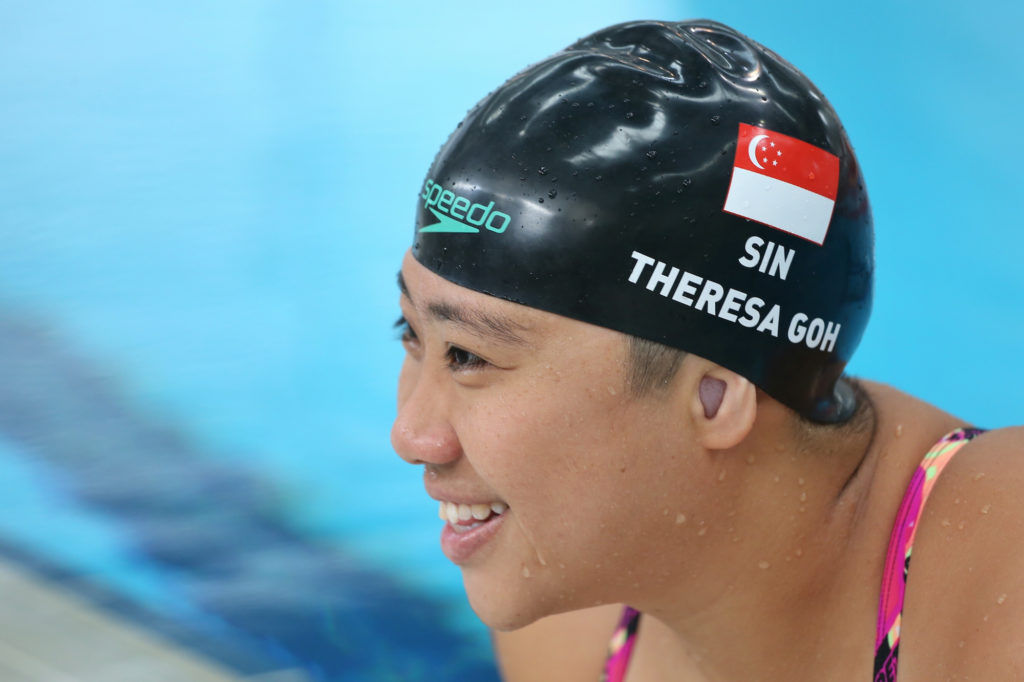 I'm proud of various parts of my career and the whole of it. I'm proudest of the way I was able to retire on my own terms and I am able to look back on my journey and have no regrets about any part of it; the ups, the downs, I'm glad I had them all.
This year has been challenging for us all. What to you, are the silver linings?
Spending more time with family has been nice, and money-wise I've saved quite a bit of money from not eating out so much or at all (laughs). Moving things online also means that previously inaccessible places for someone on a wheelchair are now accessible! Being at home and seeing all the things that are going on around the world, I'm definitely made more aware of just how much privilege I have. That's not quite a silver lining, but it's a reminder to never take things for granted.
How have you been keeping in shape during the pandemic, both mentally and physically?
I've not been that great at getting in super regular physical workouts but, I'm definitely trying. At the beginning of the circuit-breaker, my friends and I did a couple of zoom workouts. For me personally, especially on particularly stressful days, a good workout can help me feel just that much better. Mentally, I think the increase in digital meetings has been mentally draining even if many of us don't realise it at first. So I try and check in with myself and take a break from the screen when I need to. Managing the amount of virtual meetings daily also helps.
What's your personal vision for Singapore?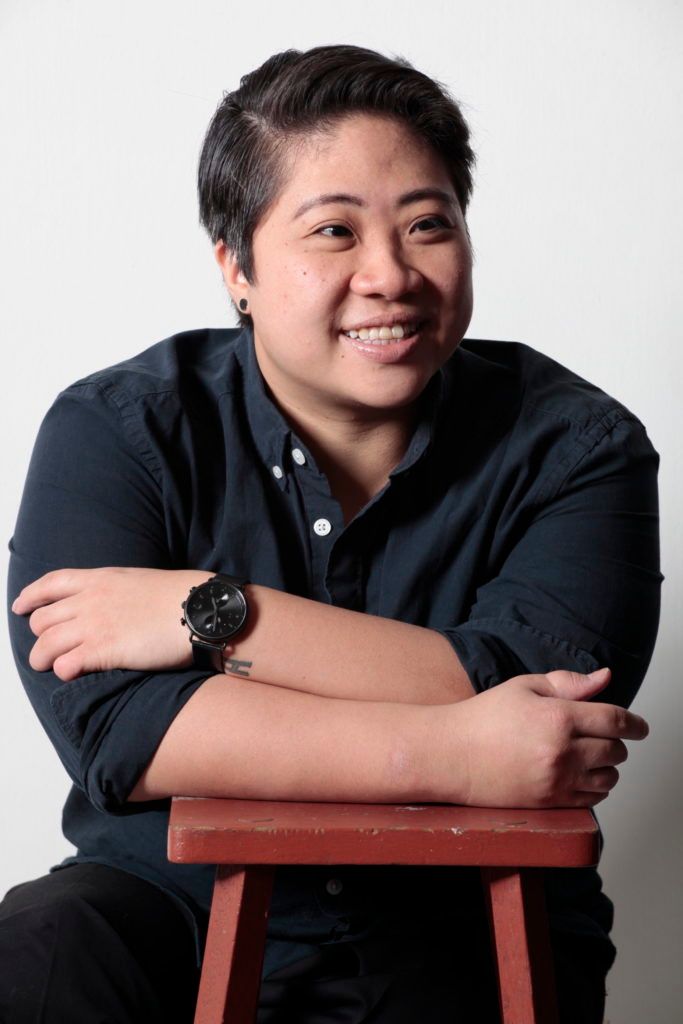 A continuous and consistent growth towards equality and for its people to be brave especially in the face of fear.
In what areas do you think the country can improve on?
I think when wanting to do right by a group of people, we could do better at listening to what that group of people need rather than assuming we know what they need. For example, if organising an event for people with disabilities, it's important to involve people with disabilities in the conversations in case there are gaps that you may not be able to see as an able bodied person.
Sometimes, even a person with a disability can also miss things out so we just need to constantly enable diversity of thoughts. I think we need to learn to be better at having conversations, and that means being open to different views and not just being open to discussions that we are accepting of because that's not how we grow.
Do you think that Singapore has progressed in terms of inclusion for people with disabilities and/or who in the LGBTQ community? Has the country been supportive of your journey as a double minority, and what would you like to see more of?
I think yes in both aspects, but there's definitely so much more to be done. I personally think there are aspects of me that are celebrated (the athletic pursuits and sporting successes side of me) but there are also parts of me that are not quite as accepted. I'd like to see more empathy, less sympathy. Sometimes, it's not just about putting yourselves in other people's shoes. It's also about just listening to the people who are already in those shoes.
What are the driving forces that have pushed you to achieving so much?
That inner desire to constantly be better. I've never been really driven by achievements or status per se, but I've come to accept that sometimes, that's how you get people to pay a little more attention to you and if that will lead to making change happen, then why not? I'm made stronger by the fact that I am so well supported by the people around me, my family especially, who constantly enable me and are always behind me in all the things I do.
What's your next big challenge as a Singaporean athlete?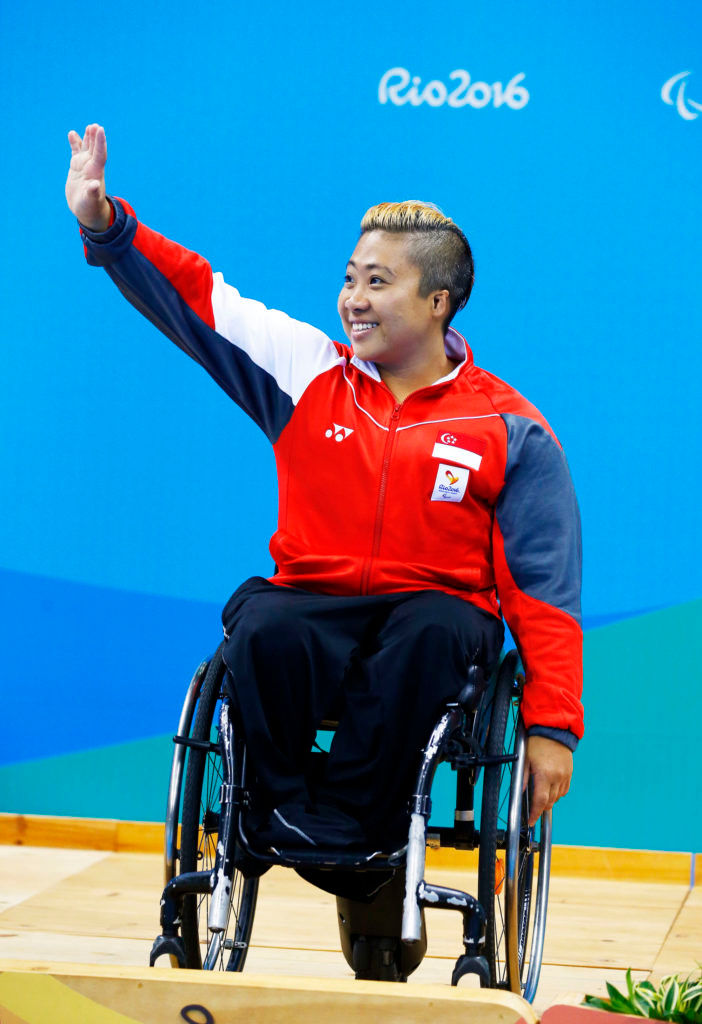 How to effect more change and create a better world with the things that being an athlete has given me.
If you could describe Singapore in one word, what would it be?
Home.