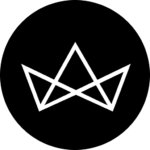 67 Cairnhill Road and two adjacent plots acquired by Singapore property developer for S$100m
Glopeak Development, the subsidiary of Singapore-listed property developer Low Keng Huat, has entered into an agreement for the purchase of 67 Cairnhill Road and two adjacent plots — lots 836C and 844T of Town Subdivision 27 — for S$100 million.
The freehold site occupies a land area of 1,839.5 square metres (or 19,800 square feet), and has been zoned for residential use under the Urban Redevelopment Authority's 2014 Master Plan. It has an allowable gross plot ratio of 2.8 times.
67 Cairnhill Road has been owned by Lien Kwang Wah, who is in his 80s, for about 50 years. The house has been launched for a sale via a tender in October last year with a guide price of S$115 million, working out to S$2,225 psf per plot ratio for the land. The aged property, tucked among soaring condominiums, is shrouded by tall trees, overgrown ferns and plant roots.
The site is situated adjacent to Cairnhill Mansion at 69 Cairnhill Road, for which the developer had previously inked a S$362 million deal for an en bloc purchase in February 2018.
Assuming it successfully completes the acquisition of 67 Cairnhill Road and its two adjacent plots, Low said it has the option to develop the property into a high-rise residential condominium that will offer around 55 residential units.
Additionally, the property developer has another option of redeveloping its latest site and the plot into a high-rise residential condominium if the sale order for Cairnhill Mansion is approved. The development is expected to yield approximately 200 residential units.
The two sites are located in the prestigious District 9, and boast conveniences such as upscale restaurants, massive shopping malls, and buzzing nightlife. Its convenient location is near Newton MRT station, Mount Elizabeth Hospital, Paragon Medical and prestigious facilities such as the Tanglin Club and American Club.