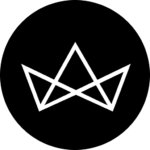 Virgin Galactic's Gateway to Space, the world's first commercial spaceport is now operational
Sir Richard Branson's galactic dreams of making space flight available to the masses has just moved one step closer, thanks to the opening of Virgin Galactic's Gateway to Space building at Spaceport America. Brought to life by prestigious design and engineering firm Foster + Partners — which won a competition back in 2007 for this project — the Gateway to Space is the world's first purpose-built space terminal. It'll combine the passenger terminal with a hangar facility for the WhiteKnightTwo and SpaceShipTwo vehicles, both destined to take to the skies and beyond when test flights begin in 2020.
Branson's Gateway to Space has been a long time coming. While it was structurally completed in 2011, delays in the space programme led to the building being mostly empty. The interior has now  been finally completed, complete with retro- futuristic furniture that harken back to the 1950s, and wood-lined walls that lend a light, airy feel to the building.
As with most Foster + Partners projects, the architecture of the building takes advantage of its natural environment in the New Mexico Desert. Designed to be LEED Gold accredited, Gateway to Space is dug into the desert on one side, with an awe-inspiring entrance that allows it to take advantage of the thermal mass while also acting as a buffer to its often harsh environment. Skylights are also a natural fit with the strong desert sun providing plenty of daylight, while vents allow for westerly winds to ventilate the building. 
As much as it looks otherworldly, Foster + Partners made sure to make it as sustainable as possible, using local materials and ensuring local building techniques were implemented.
Yet the biggest question is how many people are going to be calm enough to stomach a cappuccino at its Barista Island on the building's Gaia floor, before being rocketed past the earth's atmosphere and into a weightless environment in space. The Spaceport will see restaurants and cafes within that will perhaps cater better to those awaiting their loved ones' return.
Looking out onto the desert and the San Andres mountains in the distance, one gets a sense that they could already be on another planet — perhaps even a spaceport on Mars. The hangar adds to the sense of occasion, with its massive doors opening up to reveal room for multiple aircraft and spaceships.
Most importantly, the Spaceport is approved by Virgin Galactic's' pilots, including Mike "Sooch" Masucci, who has already endorsed the layout of the Cirrus level. Here, large windows flank one side of the building to provide a panoramic view of the runway. "It keeps us motivated, but more importantly, keeps our heartbeat on what's going on outside," he said
Unlike a regular airport, guests will spend several days training at the facility before their journey to space. If you want to hop on a ride onboard SpaceShipTwo, you'll need to cough up  a whopping US$250,000 (S$347,000), though that is by far the cheapest way to head into space.  In comparison, rented seats on board a Soyuz rocket in the past would have cost millions. 
Virgin Galactic was previously based in the Mojave Desert, but this full move — both the headquarters' and team's — signal the final countdown to launch. Flights are slated to start before the end of the year, with Branson himself being one of the first passengers on the maiden voyage.