LSA Loves is a weekly column where our editorial team raves about something they love. From skincare to a dish or a Netflix series, this is a look into what gets us ticking.
As a nerd who's trained in art history, I've spent enough time in exhibitions that canonise dead European men (yes, I'm looking at you, Picasso) and exalt the handful of white women artists who inhabit the forefront of feminist art every time.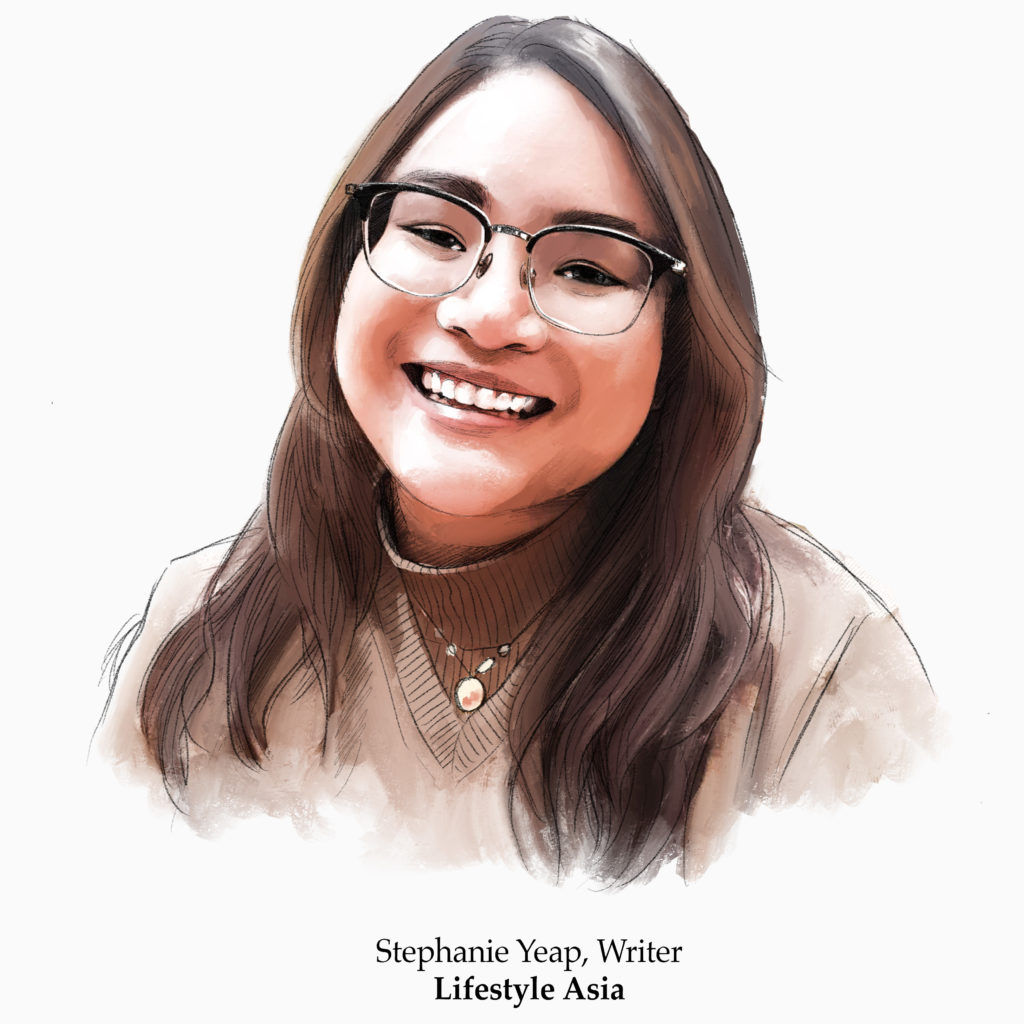 It's not that I don't admire Monet's serene, light-dappled paintings (in fact, he's one of my favourites) or the revolutionary efforts of the New York City-based Guerilla Girls, but more and more I find myself questioning the relevance of celebrated artists who frankly, have lived and died centuries ago or speak of problems so different from those that plague the ordinary viewer. 
You could say I'm a little jaded, so believe me when I say Kara Inez's work is something special–in particular, her series 'Defective: Absent Bodies.' 
Who is Kara Inez? 
Kara Inez (b. 1991) is a Malaysian artist based in Singapore who draws on her personal experiences to discuss issues surrounding women's bodies and mental illness — in other words, her works speak more about our society today than say, a glorified artist from Singapore's Nanyang school ever could. She graduated from Lasalle College of the Arts with a First Class Honours Degree in Fine Arts in 2019 and her oeuvre so far spans sculpture (her wearable ones are particularly bewildering), installation, and performance art.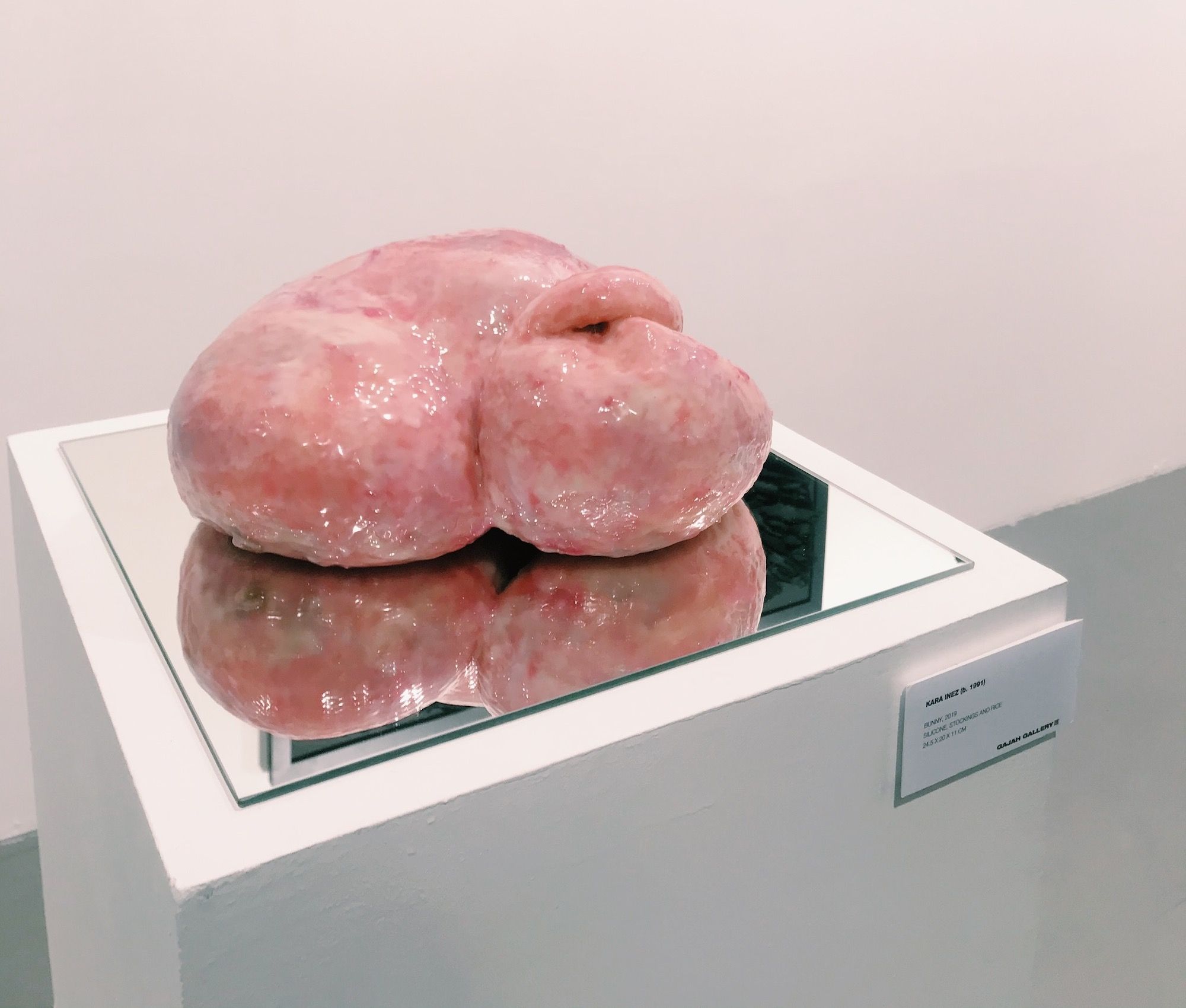 I first encountered her sculpture series 'Defective: Absent Bodies' at this year's edition of S.E.A. Focus, where Gajah Gallery represented her. Inez intended for her work to repulse the viewer and play with our reactions to foreign and grotesque visuals, and boy did she hit that nail right on the head.
Imagine glossy, disembodied tongues enlarged to the size of melons sporting bumps and pustules and crimson veins and you'll get a prime example of her sculptures. Some fold over like globs of fat or a children's abandoned playdough project, while others have tendrils of black hair spill out from orifices. Disgusting, right? But that's the point. 
 All about 'Defective: Absent Bodies'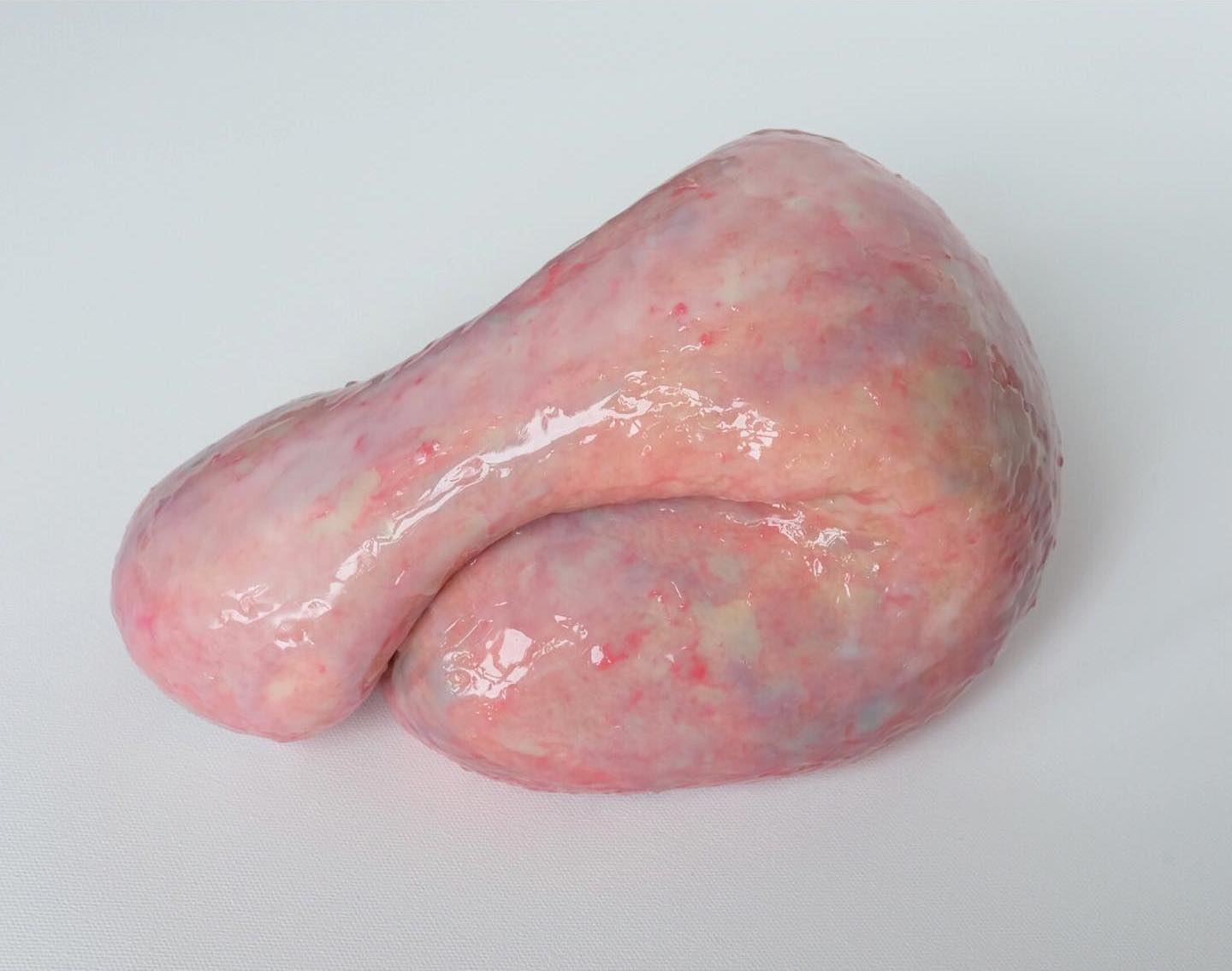 The series is a physical manifestation of Inez's experiences growing up in Malaysia with endometriosis, an agonising affliction where tissue lining grows outside the uterus. It causes scar tissue and organs to stick together more and more each time menstruation occurs. Those who suffer from it cite an excruciating pain that sometimes leaves them unable to even stand. The condition affects one in ten women and can lead to infertility.
Inez recalls that she felt restricted when seeking medical help as a result of the "shame and taboo associated with menstruation." The affliction (together with women's health as a whole) remains an unpopular discussion topic and she has made it her responsibility to bring the conversation surrounding these issues into the public sphere.
It's only natural to recoil the first time you see the sculptures. I know I did, and still do a little each time I glance at her website. But by introducing objects showcasing warped visions of the human body, Inez forces us to confront what we think is wrong with them and to consider why we might be so repulsed by things that do not conform to our expectations.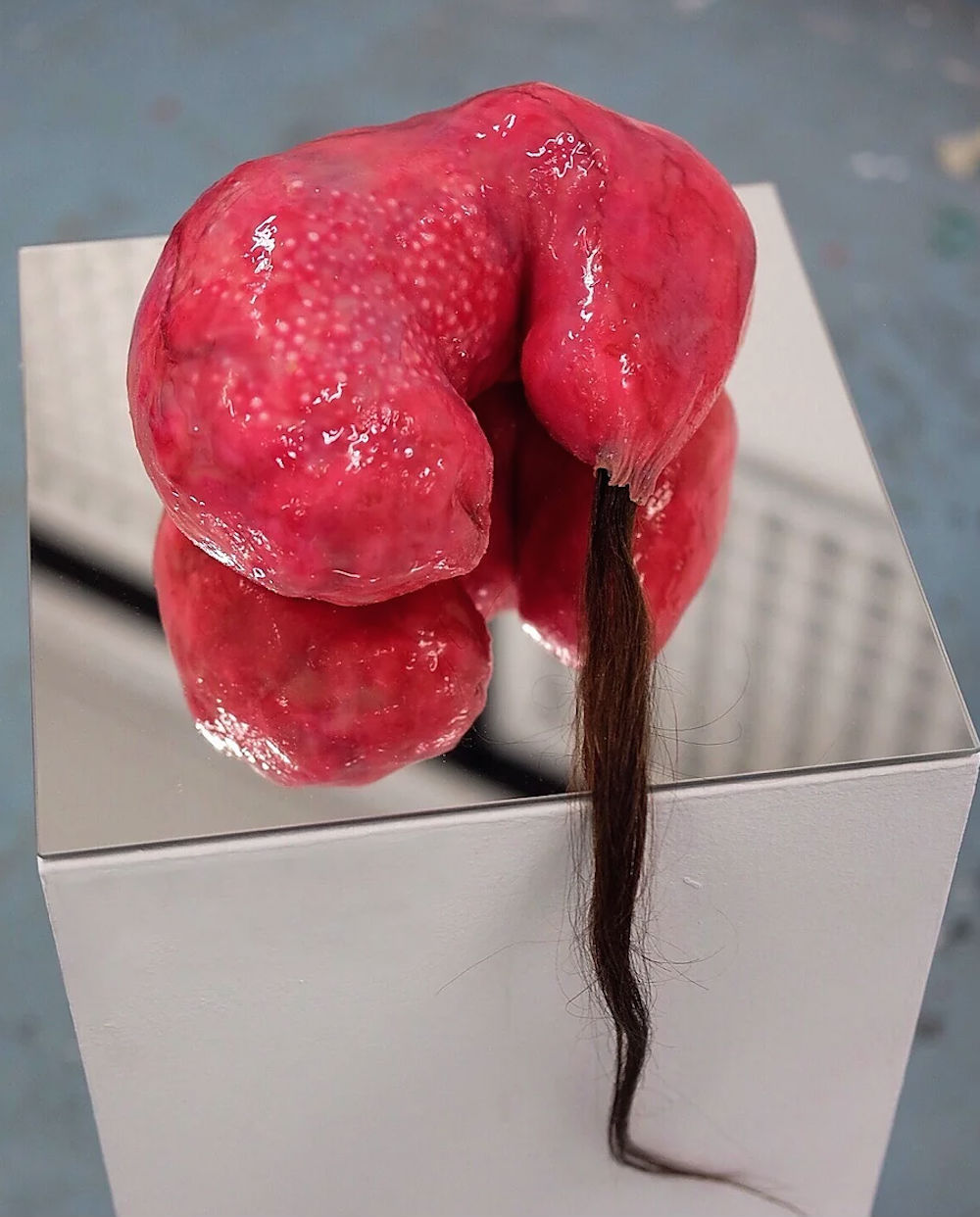 Referring to her sculptures and discussions around her life with endometriosis, Inez comments, "They remain absent from social spheres due to their grotesque aesthetics and inability to carry out their obligations and functions that allow for them to safely exist within society." 
Ultimately, what I love most about the 'Defective: Absent Bodies' series is that Inez never suggests she has an answer to coming to terms with her body. She charts and shares her struggles without ever sugarcoating them. It takes an immense amount of strength, thoughtfulness, and bravery to express that in the public realm of art, and I can't help but admire her for it.
What does it mean to speak about womanhood today?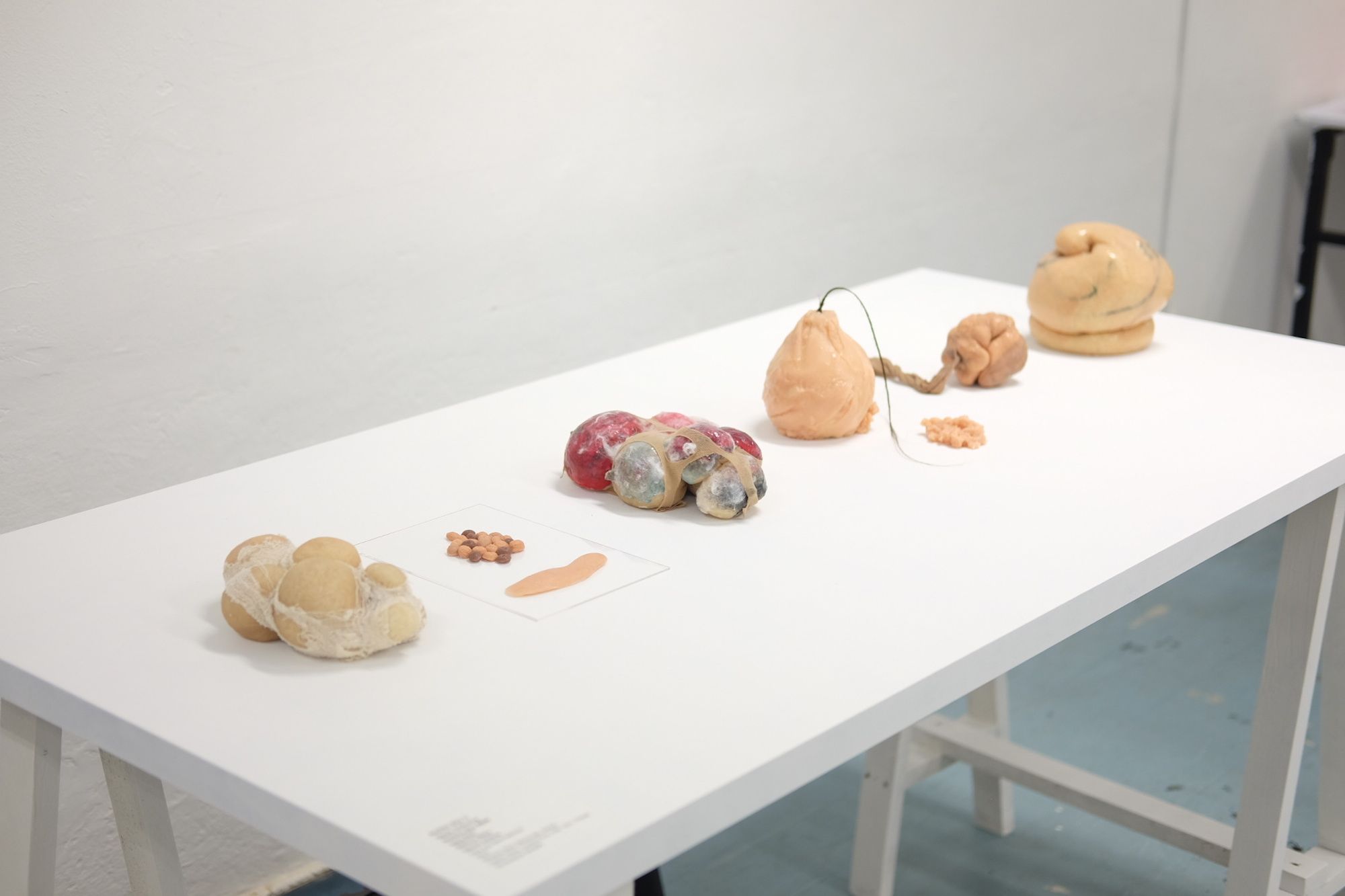 Womanhood today is a tricky thing, considering that superficial messages of self-care, loving yourself, and being strong constantly grate on us every day. In contrast, Inez shows that it's alright to talk openly about your struggles, warts and all, and that it's perfectly fine to admit you don't have solutions to them. 
Her display of physical and emotional vulnerability speaks for those whose health conditions have never been taken seriously and reveals that what's most important is to create a platform for women to empathise with each other's experiences. 
If anything, Inez's sculptures encourage us to talk to each other about the conditions we might suffer from in secret. In a world where women's afflictions remain rarely talked about until a friend or relative is diagnosed, I can see her works–so deeply personal and universal all at once–bring solace to those who are unable to find it in themselves.