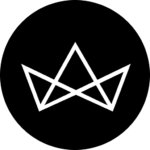 The Singapore Spotlight: Darren Soh on immortalising our architectural history through photography
Singapore has a thriving community of creatives that have been vanguards of our local culture since our independence. So in lieu of National Day and the jubilant August atmosphere, we are shining the spotlight on personalities each week this month in a series of celebratory profiles called The Singapore Spotlight.
Earlier this year, Singapore's flag was flown sky high an ocean away in Cupertino. Darren Soh, a local architecture photographer, was one of the 10 winners of Apple's Shot on iPhone challenge, a campaign that saw millions of iPhone users uploading their best photographs to Instagram.
"When I was confirmed as one of the winners, there was a little bit of disbelief, because how could they have picked my picture out of the millions?" Soh told us over the phone. His photograph of the iconic Potong Pasir HDB flats and their sloping roofs was also the only entry selected from Asia. "I was very thankful that the image that won was an image of a public housing block in Singapore," Soh continued. "That has always been the Singapore that I wanted to show, rather than the glitzy side."
But Soh isn't just another Instagram "influencer" that caught Apple's eye. He has been one of Singapore's most prominent architectural photographers of today, having worked for the likes of Straits Times and Safdie Architects since the turn of the century. Besides capturing the glamour of Singapore's skyline, he frequently turns his lens onto Singapore's built landscape, particularly our older housing estates like Pearl Bank Apartments and the aforementioned Potong Pasir estate.
This coming weekend, Soh will be leading a Today at Apple photo lab session over at their Orchard Road flagship store on documenting our little red dot. But before that, we had the opportunity to chat with him on all things immortalising Singapore's history through imagery and the evolution of smartphone photography.
Lifestyle Asia: What does the upcoming National Day mean to you?
Darren Soh: It used to be something that I look forward to a lot when I was much younger and interning at a newspaper, because that's when you go out to the parade and you try to make pictures, and some of them can be quite special. But these days, the focus of my work is on older buildings in Singapore, like our built landscape and HDB estates. We're 54 this year, and unfortunately, that also means that a lot of our buildings that were built just after independence, or just before independence are getting older, and many of them are being torn down and demolished without any fanfare. Now that we are one year older, what have we done in terms of trying to save our built heritage?
LSA: Which of these older buildings captured your heart the most based on its heritage and history?
DS: One building that has left the strongest impression on me would be the Pearl Bank Apartments that's going to be demolished soon. It was designed by Tan Cheng Siong in the late 1960s, completed in 1976, and it probably won't last till the end of the year. It's a very unique piece of architecture that doesn't exist anywhere else.
LSA: How have you seen it change in the five years you've been photographing the site?
DS: When I started photographing it, there were still people were living there, so it was very lived in. I visited some of the apartments there as well. The only way it has changed is that it has now emptied out.
LSA: Does it feel haunting in any way?
DS: Not really. I've seen this happen to many, many condos. On the last day when the residents were given the deadline to move out, I went to photograph the apartments at night from the outside. It was a bit surreal to see it without any lights switched on. Everybody has moved out, moved on, and given their keys over to the management. So I have a photo of it completely dark. It's quite a strong image in a sense because it drove home the fact that there's no more turning back, it's not a building you can save anymore. A lot of people have tried to save it, including me. I've tried to highlight to the general public how architecturally important this building is. There have also been groups of architects that got together and talked to the URA, but at the end of the day, it is what it is.
LSA: Do you think this phenomenon will continue until the whole of Singapore's architectural heritage will be redeveloped?
DS: We live in Singapore where the price of land is going up, it never comes down. There comes a point where the land on which your building stands is worth more than the building, and because we are a very small island, we can't save every single building. It's impractical. There are a lot of things we need to talk about as a society, but this is something I feel very strongly for. I have a son, he's seven this year. I don't want him to grow up into a country that is hard for him to recognise with all his childhood places dismantled, which happens to a lot of us. I'm 43 this year, and most of the places that I remember from my childhood are gone. They don't exist anymore.
That is why I do what I do, that's why I photograph. Because there's this part of me that thinks it's very urgent to take pictures to freeze these buildings in time and space because a large number of them will not exist in 50 years.
LSA: Has Instagram made documenting Singapore's history and culture easier?
DS: Whether or not Instagrammers are doing it deliberately, they are inevitably recording history in the making. Everything that you immortalise on Instagram, if you sit on it long enough, will become historical. If you photograph your food today, in 20 years time, the dish might look different. If you photograph your friends, they age. If you photograph your home, it changes. These users might not be consciously doing it so that in time to come these images become important, but inevitably what they are doing is they are recording history as it happens through photography, because it is one of those mediums where we tend to use to represent the real thing.
The caveat here is that Instagram has to survive, because if it somehow gets pulled offline, then that's it lah. Everything that people put on it is also gone.
"There's this part of me that thinks it's very urgent to take pictures to freeze these buildings in time and space because a large number of them will not exist in 50 years."
LSA: How do you think Singapore's photography scene has evolved since you started out?
DS: When I started doing photography seriously, it was about 20 years ago. I was still finishing up at university and interning at The Straits Times as a photographer. Back then, photographers had very little resources. There was only really Temasek Polytechnic if you wanted to do photography seriously. Today, there's Objectifs – Centre for Photography & Film, a place completely dedicated to photography and filmmaking. There is also Nanyang Technological University's School of Art, Design & Media which offers photography as a major and places like LASALLE and NAFA which have very strong photography programs. We have photography festivals, we have DECK, which is quite amazing as it only does photography. If you were a young person taking up photography today, you'll find that you have so much more resources than we used to have.
LSA: Do you think education plays a big role in photography's future?
DS: I think it's crucial. It doesn't have to be a full degree or diploma. Even taking short courses or attending workshops will help. It would put you together with likeminded people which can encourage you to bring your photography to another level. You have people who have done photography for a much longer time to guide you. It also builds a community, where places like Deck and Objectifs offer people a space, both physically and virtually, for you to connect with other photographers. I think it's a really good thing. Unless you want to operate in a vacuum and not deal with other people — it's your choice. But I think that while the act of photography is a very solitary one for many of us, we are still very drawn back to the community because we always need to bounce ideas off, or get other photographers to critique your work and share your work with them and vice versa.
View this post on Instagram
LSA: Who are some of your peers in the industry or figures that you look up to in the industry?
DS: 20 years ago you could count the number of architectural photographers on one hand because there were so few of them. But the man that in a way is responsible for me becoming an architectural photographer is Albert Lim. He is Singapore's most well known local architectural photographer. He's quite old now, semi-retired, but he still does work. When I was in university and in the photography society, and this was in the late 1990s, we invited him to come to NUS to give a talk on architectural photography. So he did that, and from then on I was exposed to this thing called architectural photography, which I still didn't really take up until quite a bit later. That was my first brush with architectural photography through Albert Lim. If you ask a lot of the older architects in Singapore, they all know who he is because they would have worked with him.
LSA: What advice do you have for budding photographers who want to make it a career?
DS: Photography is not the easiest thing to do when it comes to work, because it involves a lot of other things other than just taking photos. It involves marketing yourself, it involves solving your client's problems and things like that. It's very different if you are just doing it for fun as a hobby, or if you are an Instagrammer just taking pictures without having to answer to anyone. Everybody can pick up a camera and take pictures. It's all the other things that you need to work on. I'm often asked, "I want to be an architectural photographer, how do I start?" I would say to go out and make pictures first, that's the most important because you need to have something to show.
After that you can build a website, start a social media account, and put your stuff there. But you will still need to go and do things that people did 20, 30 years ago which is to cold call and request for meetings to show your work. A lot of younger people don't understand that. They feel that having a social media following means that work should dropping into their laps. Unfortunately, it doesn't work that way.
LSA: What equipment do you use for your photography?
DS: I use Sony Alpha mirrorless cameras. That's what I mainly use for work. Sometimes if I'm feeling a bit cheeky, I will slip in one or two iPhone images to my clients because it's not always easy to tell them apart.
LSA: Do you think digital photography has improved so much on smartphones that it's not discernible?
DS: Yes! Actually, a lot of the images that we make on our smartphone are ready for clients, depending on what the client wants to do with them. If they're just going to put it online, the phone images are more than enough. If you look at the Shot on iPhone campaign images, they were made into giant billboards. This Saturday is my second Today At Apple session. When I did my session last year, I had to mix images shot on my Sony camera together with my iPhone images to do my presentation. This year, every single image that I'll be showing is shot on my iPhone. I'm not obsessed with gear, and I use whatever works in order for me to convey my message.
The image that I made at the Potong Pasir basketball court, it would have been impossible to make on a larger camera. Because you would have to focus, frame, and shoot at the right time. On the iPhone, what I did was point it in the right direction, and keep tapping on the shutter button until I got the bird in the shot. In fact, I didn't even know I had the bird in the shot until after I did it. I knew the bird was flying, but I had no idea it would be in the frame.
LSA: Speaking about the Shot on iPhone challenge, how did it feel when your photograph was selected as one of the winning images?
DS: I never expected to win that iPhone challenge, because it's global, and there are literally millions of entries. When I was confirmed as one of the winners, there was a little bit of disbelief, because how could they have picked my picture out of the millions? But after that, I appreciate it lah. All the work that I've done has come to this. I was very thankful that the image that won was an image of a public housing block in Singapore. That has always been the Singapore that I wanted to show. Most people who google Singapore, or are a tourist, would know the skyline already because that's how we sell ourselves. Even though I photograph a lot of the glitzier side like Jewel, all that is work. My personal photography has and always will concentrate on the older buildings as well as public housing.
LSA: Was there any editing done to the photo?
DS: No, nothing! It's purely organic. It was not even shot on the wide-angle lens, it was shot on the second lens. It's really chance. I was in the right place at the right time pointing my phone at the right things.
I photograph almost every day, so long as the weather is good. On the days when I don't have to go and shoot something for work, I will pick a housing estate to go to and make pictures. So that day I happened to pick Potong Pasir and they happened to be washing the basketball court, which is why there was a reflection. These things all come together, and you take the opportunity when it presents itself.