French cuisine has long been considered the pinnacle of fine dining.
The time-honoured tradition typically sees the inclusion of locally and regionally grown ingredients (think meats, potatoes, mushrooms, and seasonal herbs). Equally as important is the use of mother sauces: a term coined by seminal French chef Marie-Antoine Carême referring to sauces that are the foundation every dish, primarily espagnole (a basic brown sauce), velouté (a savoury sauce made from roux and stock), and béchamel (a sauce of white roux and milk).
Singapore has its fair share of French fine dining establishments, and many of them have experienced meteoric rises to fame thanks to the Michelin guide. And rightfully so, since the celebrated chefs leading these restaurants — such as Chef Julien Royer and Chef Sebastien Lepinoy — have dedicated their lives to refining their craft and knowledge at some of the world's leading culinary institutions.
No one knows the pleasures of eating quite like the French, so read on to experience the best haute cuisine and traditional dishes in the city.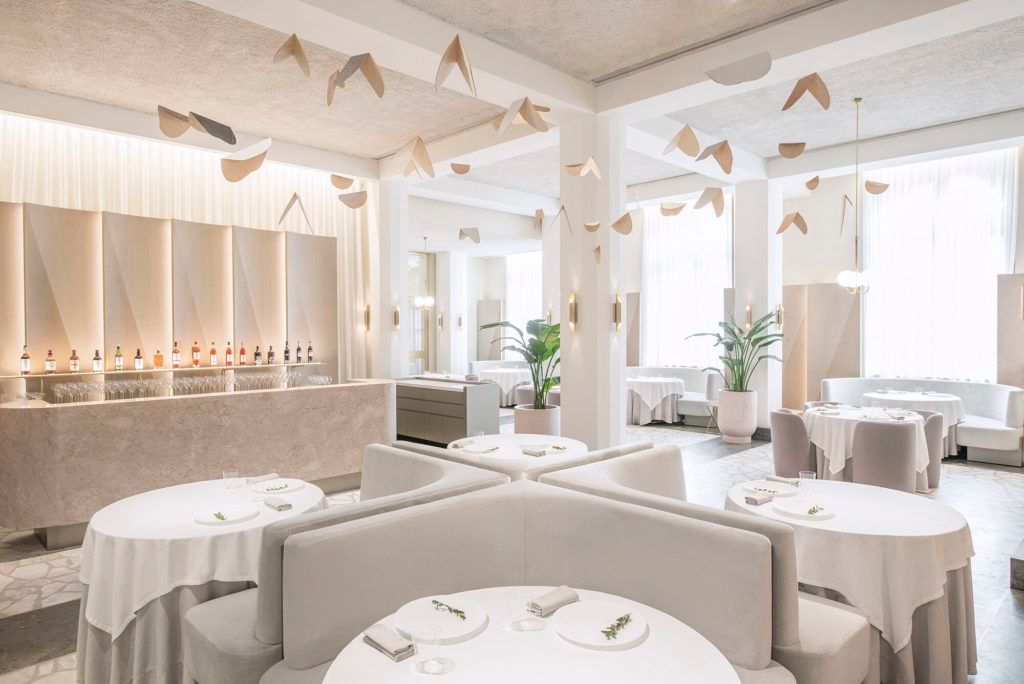 Chef Julien Royer helms three Michelin-starred Odette. The establishment is named after his grandmother and serves modern French cuisine. Expect exquisite dishes inspired by Chef Royer's reverence for seasonality, terrior, and artisanal produce. Its glass-encased kitchen where diners can view chefs in awe and elegant pink-hued interior make it the perfect spot for a special occasion.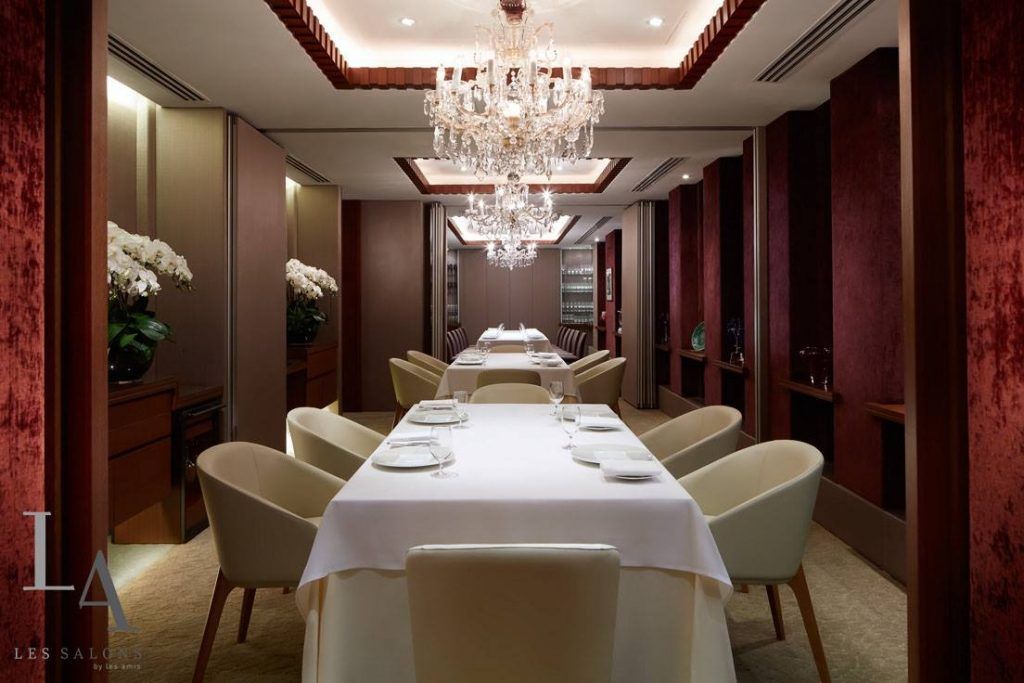 Les Amis is undoubtedly a stalwart in Singapore's French dining scene, having been founded in 1994. Today, Chef Sebastien Lepinoy heads the three Michelin-starred establishment, which strives to paint an entire history of the country by showcasing personal stories and the intricacies of key ingredients. It's also the only restaurant in Asia to have been awarded the major "Three Pillars" of dining excellence: three Michelin stars, five stars from Forbes Travel Guide and the Grand Award by Wine Spectator, so you know you'll be in good hands. Rhubarb is a Michelin-starred contemporary French restaurant nestled in Duxton Hill. It boasts an intimate atmosphere as there are only seven tables and customers can watch chefs prepare their meals from the open plan kitchen. Menu highlights include foie gras with bergamot and smoked yellowtail; an emulsion of celeriac and black truffle; and scallop with pork belly and cauliflower white chocolate. For those looking to be impressed, there's also a  there's also a Special Chef Surprise menu (S$88++). L'angelus is a common haunt for those seeking traditional French fare in the heart of the CBD. The establishment is renowned for its consistent cooking and using high-quality ingredients air-flown from Rungis. Come to unwind in a cozy, vintage-style environment with a glass of wine in hand or to savour classic dishes such as French onion soup (S$14), beef tartare (S$36), and pan-seared sea bass (S$38). Gunther's is renowned for offering French cuisine that's both modern and down-to-earth. Helming the restaurant is Chef Gunther Hubrechsen, who previously trained with Chef Alain Passard at the three Michelin-starred L'Arpège prior to coming to Singapore. Here, Chef Hubrechsen turns the freshest produce from land and sea into exquisite dishes such as Oscietra caviar-topped angel hair pasta; braised in-shell scallops; and roasted suckling pig with hibiscus sauce. Bistro Du Vin was established in 2009 by the Les Amis Group. It offers an authentic French bistro dining experience, boasting a warm atmosphere; comprehensive wine list; and classic dishes like pan-seared foie gras with beetroot and duck leg confit. There's even a 2-course express lunch set (S$34++) for those wanting a midday treat. Saint Pierre is a two Michelin-starred restaurant boasting contemporary French cuisine peppered with touches of Asian culinary tradition. Expect menus inspired by seasonality and Chef Emmanuel Stroobant's spiritual view of cooking. The restaurant also boasts unobstructed views of the city skyline, making it an ideal spot for a memorable meal. Brasserie Gavroche is a traditional French restaurant tucked away in Tras Street. The menu spans Parisian classics such as beef oxtail braised in red wine sauce; escargots baked with garlic and butter; and homemade duck confit. Be sure to pre-book classics like the salt-crusted baked seabass or bouillabaisse if you're planning a feast anytime soon. Chef Nicolas Joanny helms the eponymous restaurant, which showcases his years of training in Michelin-starred establishments in France, Italy, and Singapore. Come for the tasting menu (S$98) that changes every two weeks (Chef Nicolas has done nearly 300 since opening in 2007). The wine list also boasts an expansive selection of wines from Burgundy, Alsace and the Loire Valley, so there's no doubt you'll have the perfect pairing to your meal.