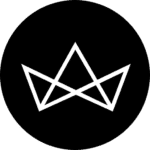 Experience the pairing of mushroom and champagne like never before at the Krug Culinary Exploration 2017
The mushroom is an unassuming ingredient. Earthy, juicy, and variegated in both texture and taste, mushrooms often find themselves relegated as a side to a dish, and rarely the star. At the hands of five of Singapore's best chefs, however, the mushroom becomes totally transformed.
Here is the task the House of Krug presented to the head chefs of The Song of India, Jaan, Atlas Bar, Hashida Sushi and Tippling Club: Take the mushroom and create a dish around it to pair with a glass of Krug Grand Cuvée. This Mystery Box-style challenge is part of the Krug Culinary Exploration — a gastronomical trail around Singapore that has returned for its third instalment.
Titled "From Forest To Fork", interested guests can participate in the trail from today to 30 September at any of the participating restaurants. All five have crafted a special tasting menu to be paired with the Grand Cuvée, and patrons can get their hands on a Krug Culinary Passport at the restaurants to get a stamp after tasting each respective dish. There's an added incentive, as the first five consumers to collect all five stamps can send in their Passport, and receive a magnum bottle of the Grand Cuvée. The first 10 to collect stamps at three of the venues can do the same, and receive a bottle of Grand Cuvée Edition 163. Bookings are welcome in advance.
Here are the dishes on the Krug Culinary Exploration trail.
Jump To / Table of Contents