We're in a time where non-alcoholic spirits are as important as their alcoholic counterparts.
As much as that sounds like a tongue-twister, the rise of no-ABV spirits has evolved drinking into a social experience that is not limited by whether you consume booze or not.
Being sober curious, as the movement is named, also should not mean your only zero-proof options are the sugary liquid garbage fronting as mocktails. In this light, the non-alcoholic alcohol boom lets all the positive pieces in this teetotaler puzzle settle in their rightful places. A couple of non-alcoholic spirit substitutes do exist in the Singaporean market now, though the main drawback is most of them are positioned as mock gins. Rarely do the offerings extend beyond that, until Lyre's decided to enter the scene. Established in 2019, Lyre's is the product of three years of research and development by an Australian-based team of alcohol industry veterans, headed by CEO Mark Livings. Its arrival made a statement, as Lyre's debuted with not just one or two, but 13 expressions that mimic the profile of spirits and liqueurs widely found behind bars.
To launch the spirit in Asia, Lyre's held a local tasting of its three signatures: American Malt, Italian Spritz and Dry London Spirit, crafted like a whiskey, Aperol and gin respectively. We tried them in cocktails, as well as neat, and consider us impressed.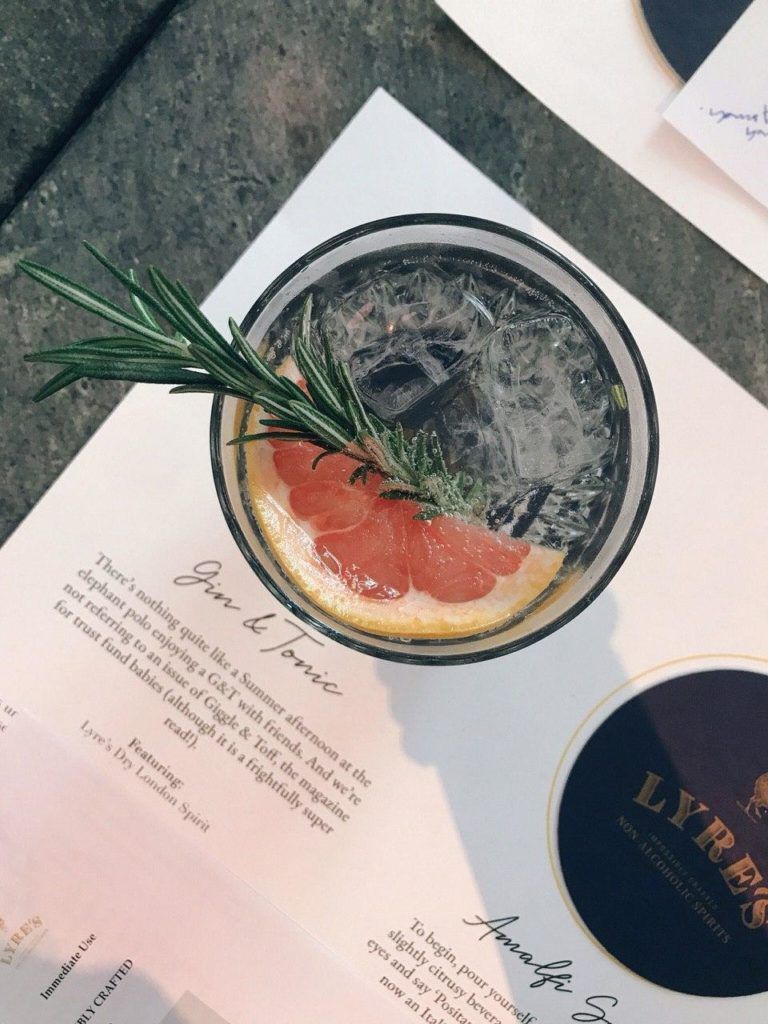 Apart from the fact that there are just so many substitutes — Lyre's has made everything from non-alcoholic absinthe to triple sec — the fact that each spirit is built by essentially reverse-engineering is formidable.
Most non-alcoholic expressions we know of start by crafting a spirit then removing the alcohol content after distillation, whereas the Lyre's range is all carefully composed from essences, distillates and extracts. All we sampled even had a slight "alcoholic" burn thanks to the inclusion of pepper extract.
We knew that making a traditional spirit, then de-alcoholising it, results in an insipid, flavourless beverage, and a typically unimpressive experience.
Mark Livings, CEO of Lyre's
As for taste, we are to report that sobriety no longer means imbibing on soap's drinkable cousin. While Lyre's assortment may not taste exactly like the spirits they set out to mirror, some come close. The Italian Spritz is more palatable than Aperol, while the American Malt had the caramel and spice qualities one could place in a bourbon.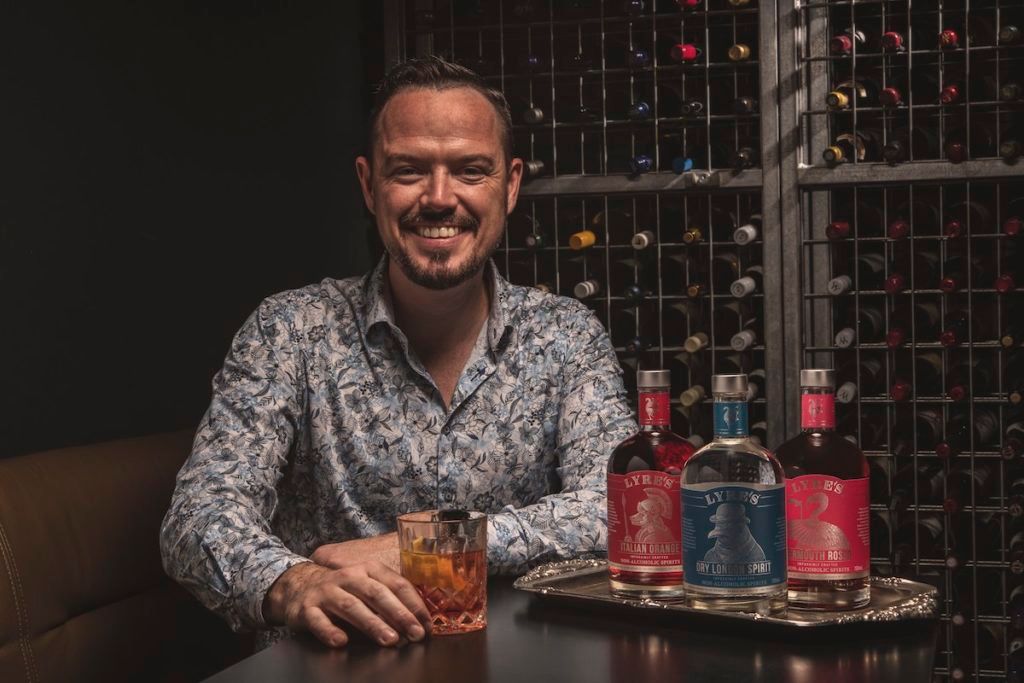 Lyre's will launch in Singapore mid-March. Outside of bars, it will retail at Cold Storage for S$59, the first of its kind to enter a mass supermarket in Singapore. Prior to Lyre's arrival, we speak to Livings about his brand, and how it achieved great success in the non-alcoholic spirits market by channelling the old adage, "go big or go home".
Lifestyle Asia (LSA): What do you think sets Lyre's apart from existing offerings on the market?
Mark Livings (ML): We're homages to the most time-tested and universally loved classic spirits. We're not someone's individual or providential expression with a new flavour profile for a bartender or consumer to get their head around and spend time in order to use. We're frictionless — [our product lets you] just slide in and out [of a recipe] alcohol-free without changing your drink. Lyre's is there so people can still enjoy something they know and love, just with or without alcohol.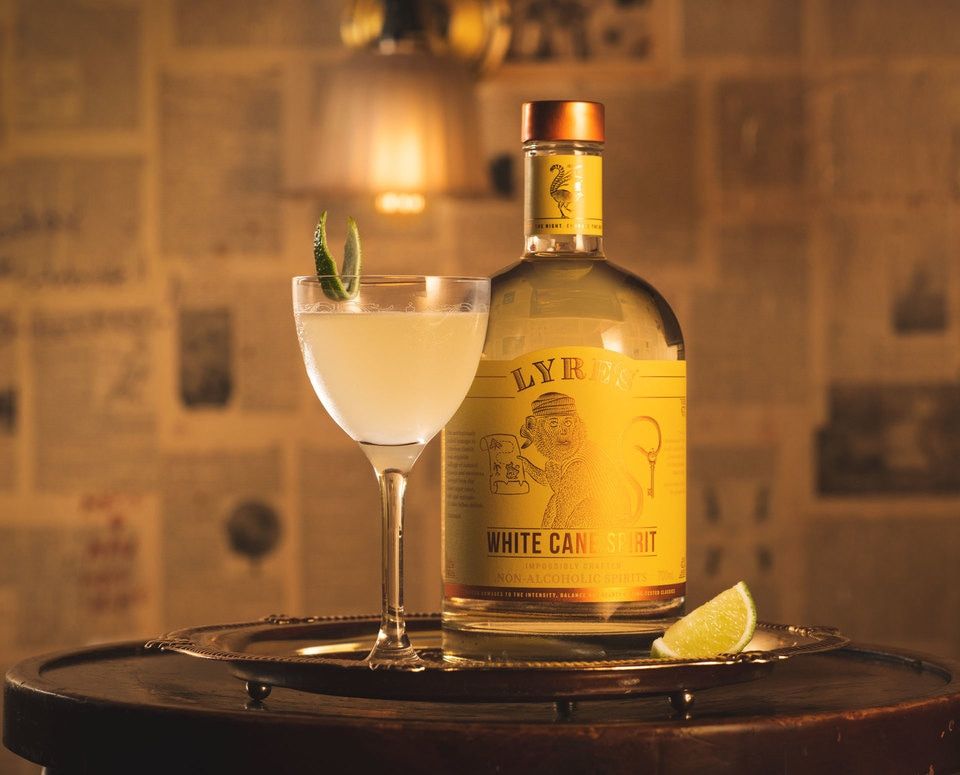 LSA: Your product category is immense. Why go so broad?
ML: The reason the range is so large is that we wanted to build a system rather than a brand. It was our vision that with Lyre's, any bar or anyone at home can create their favourite drink in a completely non-alcoholic or low ABV format simply by reaching for a different bottle. With the current range, it's possible to recreate 42 of the top 50 cocktails in the world, and 9 out of 10 of the top most mixed drinks. We make sure that people can have their drink their way.
LSA: Why is Lyre's distilled differently?
ML: We wanted to pay homage to the original spirits, and match them as closely as possible to the bouquet, flavours and mouth-feel that make a spirit a spirit, just without the alcohol. We knew that making a traditional spirit, then de-alcoholising it, results in an insipid, flavourless beverage, and a typically unimpressive experience and so we took a different route. We started with a blank piece of paper and explored how we could achieve our mission. Through the process, we embraced food science and beverage technology. Using natural essences, extracts and distillates, we fused perfumes and flavours into a water base to keep the flavour.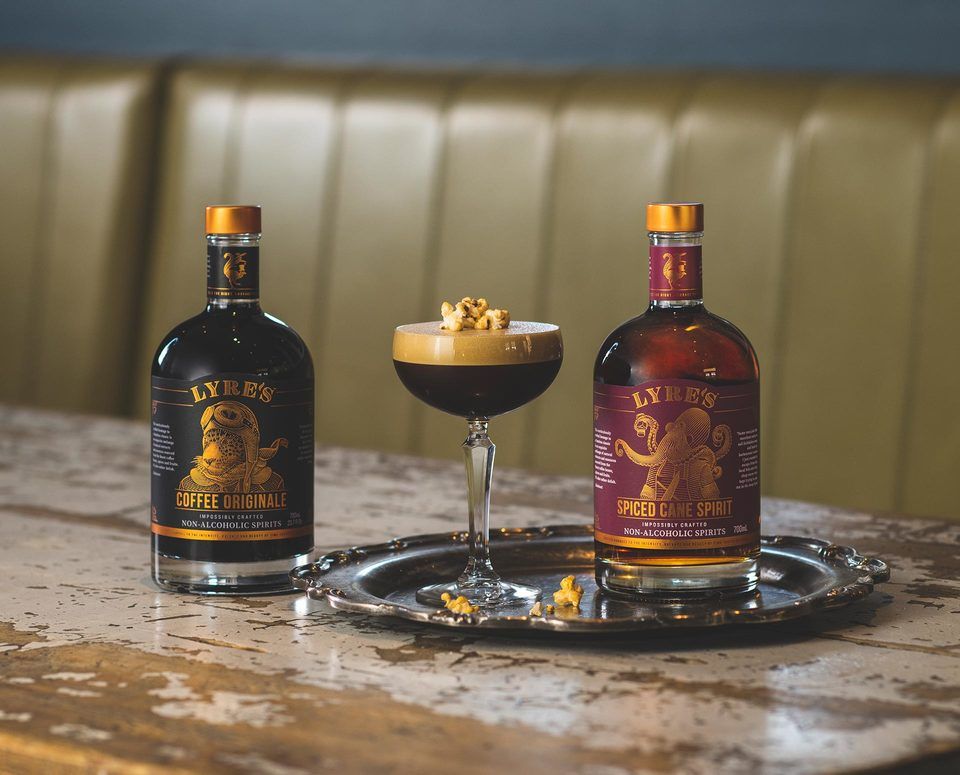 LSA: Why pick Singapore for Lyre's Asia debut?
ML: Singapore and Hong Kong are our initial introduction to Asia – as cosmopolitan cities, they are commercial centres and so they're great places for people to experience our brand for the first time, then look to purchase it for their home. We've seen that the global concern around health, wellness that leads to more mindful consumption is as prevalent here as it is in Western countries. Alcohol abuse is the second-most common mental disorder in Singapore and it is on the rise. And so, the sober curious market is becoming more prevalent.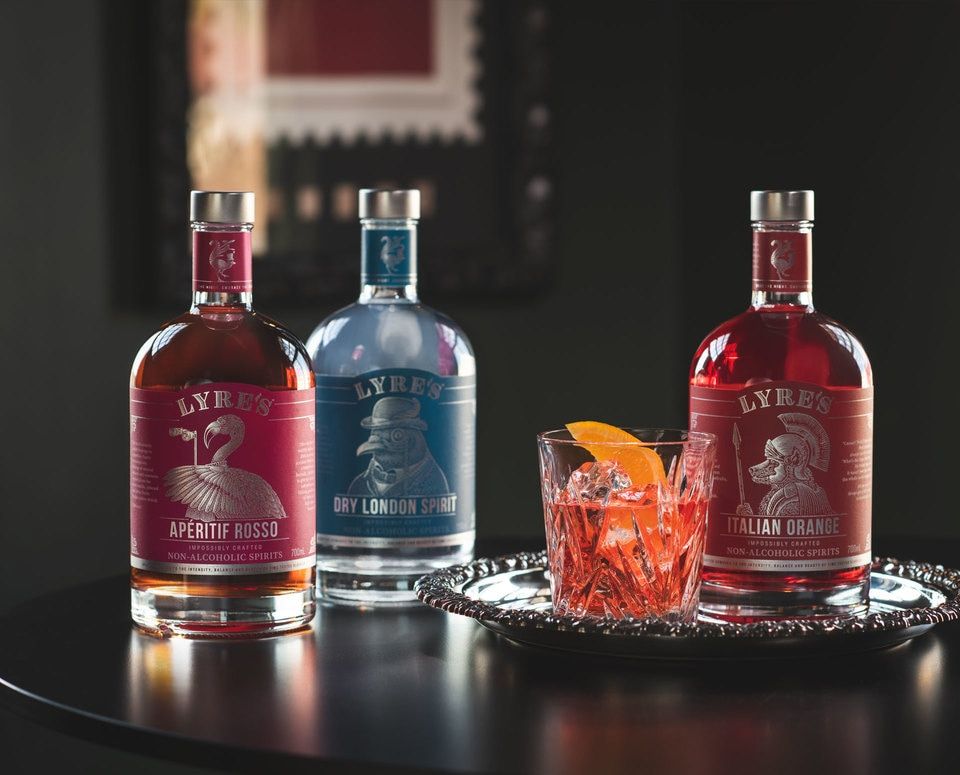 LSA: What has been the reception to Lyre's since you started?
ML: I've honestly lost count of people telling me how much they love our range, and thanking us for putting these products on the market. It's amazing to offer people something that they may have lost or stopped doing for health or medical reasons — with Lyre's they can share their favourite cocktail with their friends and family but have a non-alcoholic version.
It's really powerful stuff, but it remains important for us to recognise that these people are outliers in the category. We believe that people who simply want a sophisticated, non-alcoholic drink without compromise are the largest addressable market for our brand. They're quieter but far more numerous and they'll go in and out of the non-alcoholic category as their lives require them to.