The COVID-19 closures have finally trickled down to Singapore.
We knew this was coming, but little could have prepared us for how, overnight, local bars, nightclubs, entertainment venues such as cinemas and karaoke studios are to close until 30 April, with the potential of the closure to be extended if the situation does not improve.
Restaurants, museums and malls have managed to survive this current round of COVID-19 closures, though new social distancing restrictions have been implemented to make sure public safety maintains a priority. As the stay home vice tightens across the country, and for good reason too, we nonetheless realise that local establishments will suffer.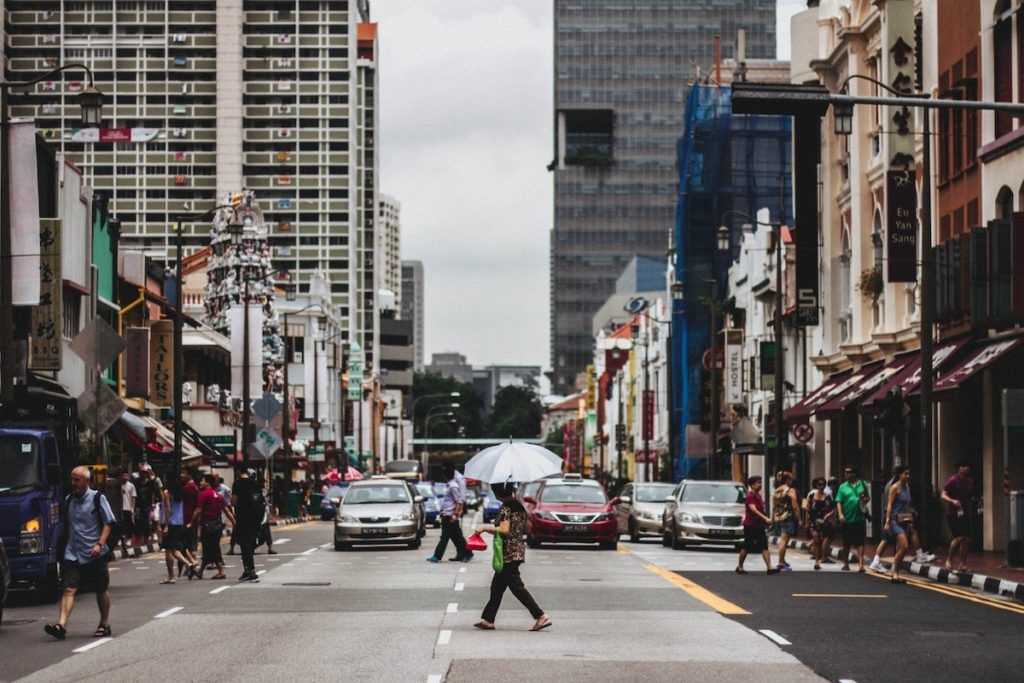 For a city like Singapore, where going out is our lifeblood, this sudden rush to stay in is more than just claustrophobic, it will affect the livelihood of many who have been the bastion of local entertainment when Singapore was running at its normal pace.
It's time to do what you can to help, especially if you want these places to be still there when the post-COVID-19 era, hopefully, rolls around. If the question is "how can I help?", then we've got you. Here is a list we've compiled on all the measures that we can take to offer local businesses our aid amidst the COVID-19 closures.
This list is going to be updated daily for as long as this continues. If you're a local business and you require our help to broadcast your gift cards, your newly-implemented delivery services, your merchandise, or anything, let us know by dropping us a message on our Instagram.
Local businesses
Chope and Save is a gift card initiative to help small businesses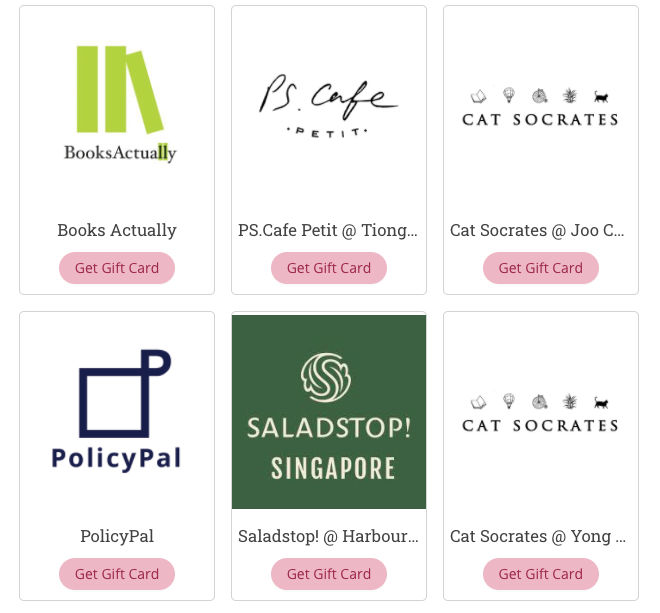 Chope and Save is a newly launched website where interested parties can purchase gift cards from an array of local businesses, ranging from bookstores to eateries. This buy-now-use-later movement helps flatten the income loss suffered by workers during this COVID-19 bout, and you benefit from purchasing a gift card too. Most online stores are up and running anyway. Click here to check out the website, and purchase gift cards for businesses in your neighbourhood.
The Projector has merchandise for sale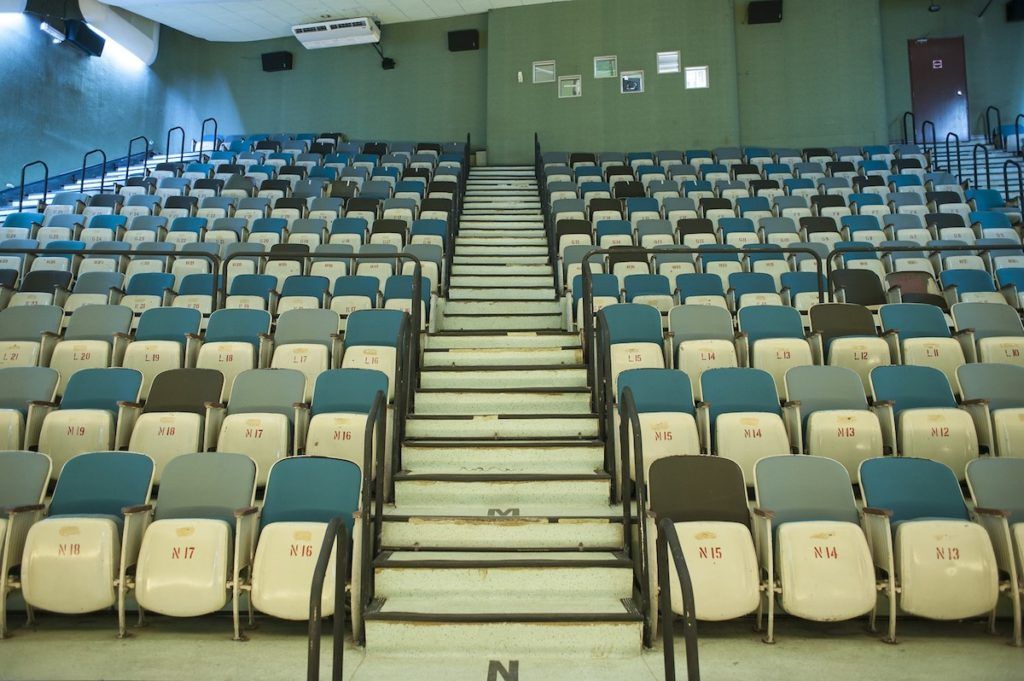 Local cinemas were hit hard during the recent round of closures, and homegrown indie screening venue, The Projector, is one of those asked to close its doors till April. As it is an entirely independent cinema, help them stay afloat by purchasing merchandise and gift packs available, or adopt a seat for S$120 a month to keep the place going. For more information, visit the shop here.
Access all COVID-19 offers on one site with iSave.SG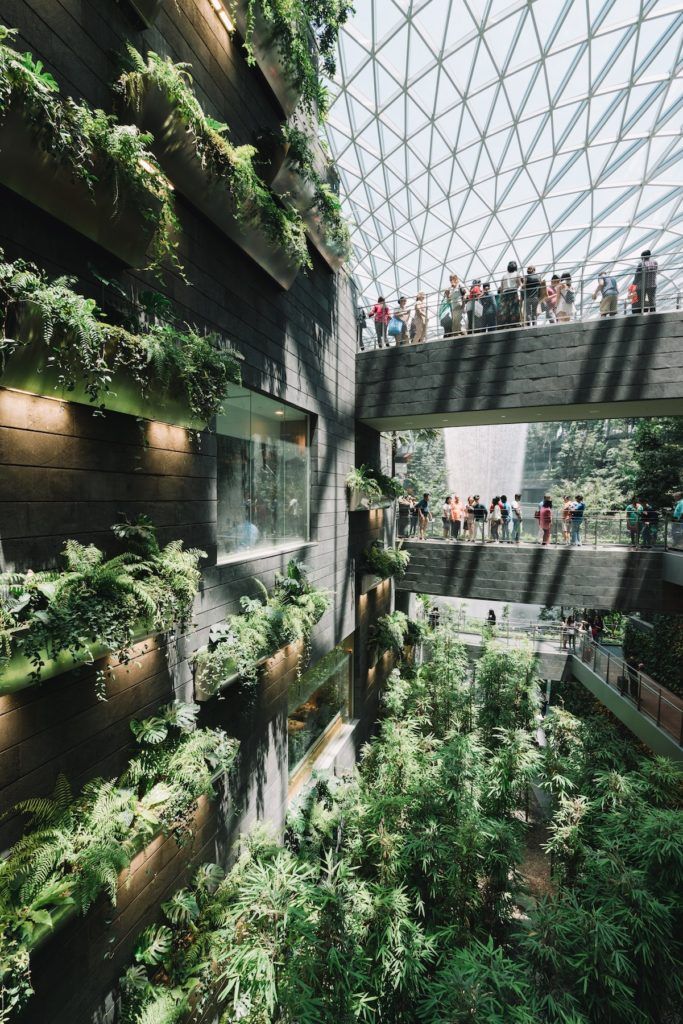 Whatever local business you need to support, offer aid via purchasing coupons on iSaveSG, a new platform set-up to help alleviate the setbacks faced by establishments in Singapore during the COVID-19 crisis. The fledgeling website will have a growing database of offers available for consumers to purchase, and 100 percent of the profits go to the merchant. Check it out here.
Local restaurants
We have an existing resource for local restaurants that offer deliveries here. In light of COVID-19 closures, and as restaurants evolve, we'll be updating this channel too. Keep track of new initiatives by restaurant owners and other members of the industry by following the #savefnbsg tag on Instagram.
Cheek Bistro opens all-week delivery
Rishi Naleendra's Cheek Bistro is opening for islandwide deliveries seven days a week, beginning 7 April 2020. Its menu can be found here, and includes a selection of the restaurant's classics, such as its Iberico pork collar, burrata with green chilli and more. Call +65 6221 1911 or WhatsApp 9481 6287 for delivery.
Naleendra has also opened Kotuwa, his Sri Lankan restaurant, and made its wares available for delivery. Details are available on the Kotuwa Instagram here.
Get freshly baked bread delivered to you with Firebake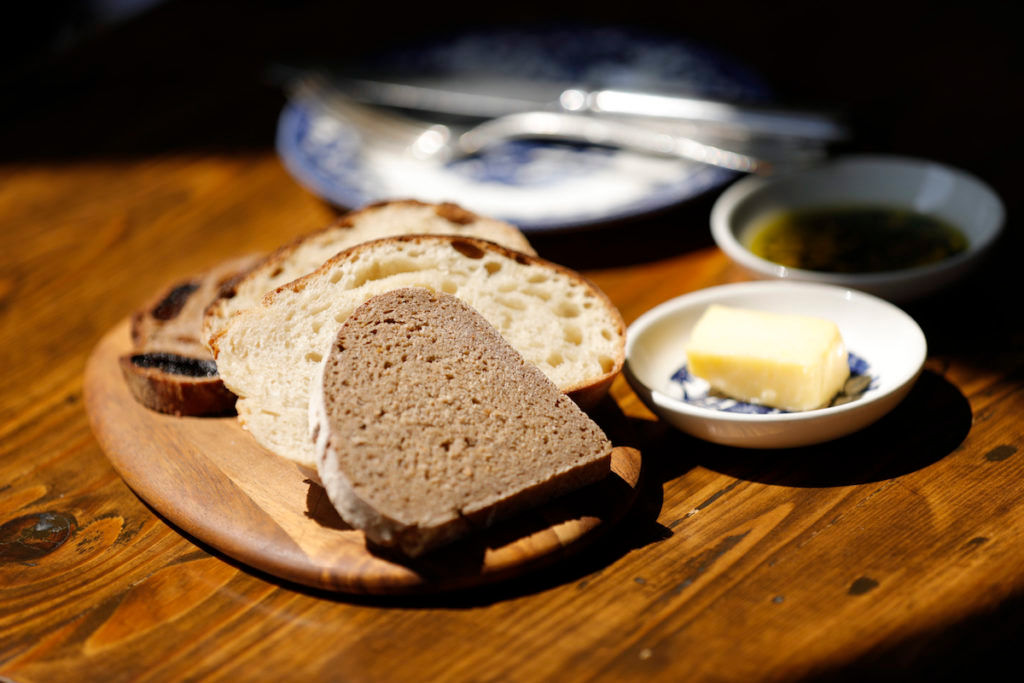 Nothing better to start a day than fresh bread, and Firebake now has delivery available on Deliveroo and Grabfood so you can have its wood-fired loaves sent to your doorstep. Aside from bread, you can also get its dining and dessert menu (including its bread and butter pudding) on both platforms.
FOC offers delivery for all outlets
FOC Restaurant, and its accompanying outlets, FOC Pim Pam, and FOC Sentosa have launched delivery across the board via their own in-house delivery service. Mod-Spanish food now becomes a serious option for dinner as the group also plans to roll out their menu on major food delivery apps in the coming days. Click the restaurant names above to check out their delivery menu and make orders.
Crown Coffee offers drive-through takeaway
Get your morning cuppa coffee in the safest way with Crown Coffee's new minimal interaction drive-through delivery service. Order via its application, and opt for drive-through takeaway — which also entitled you to a 25 percent discount. Delivery is also possible within a five-kilometre radius of the café. Order here.
Yan offers potluck set menus to your home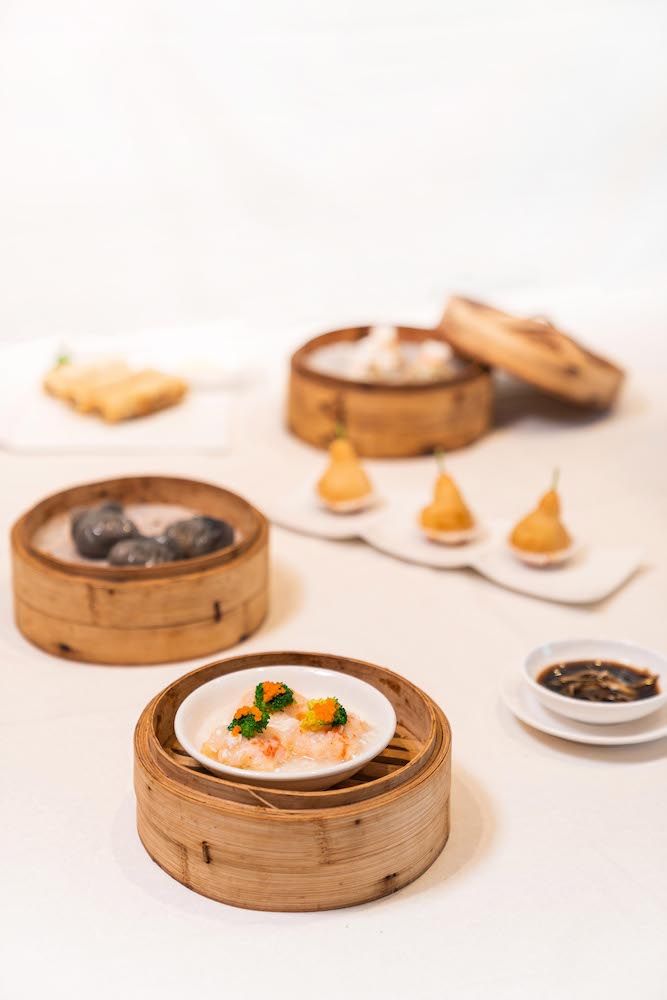 Tired of cooking? Then bank on Yan's potluck takeaway menu to tide you over your next family dinner. Four sets are available, priced at S$238++ and good for 8 to 10 people. Each harbours classic Cantonese fare across five dishes, including the likes of roast duck, pork belly and kungpao prawns. Orders must be made two working days in advance. Call +65 6384 5585 or email reserve@yan.com.sg for orders.
Habitat Coffee offers takeaway and delivery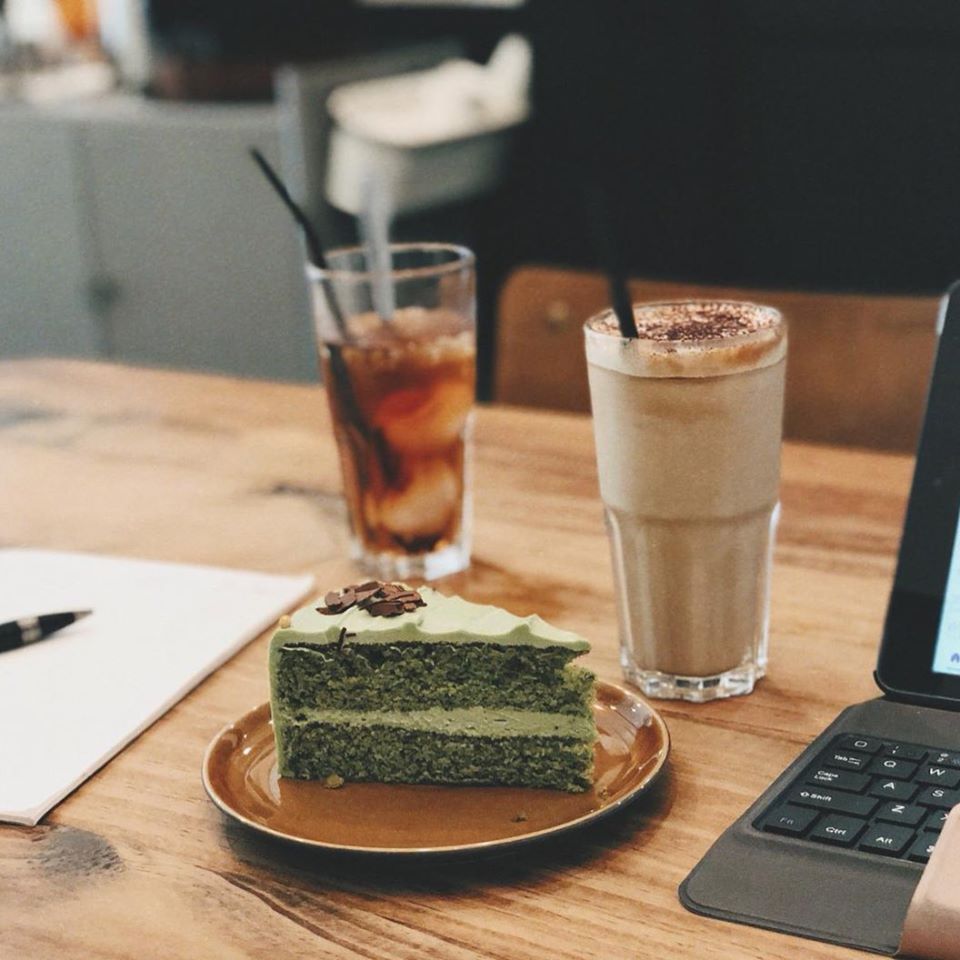 Café-hopping may not be possible now, but you can live your fantasy at home with Habitat Coffee's delivery and takeaway service. From brunch staples to rice bowls and the cafés signature beverages, all can be ordered between 10am to 8pm, from Tuesday to Sunday, here.
SPRMRKT to start a delivery menu focused on healthy eats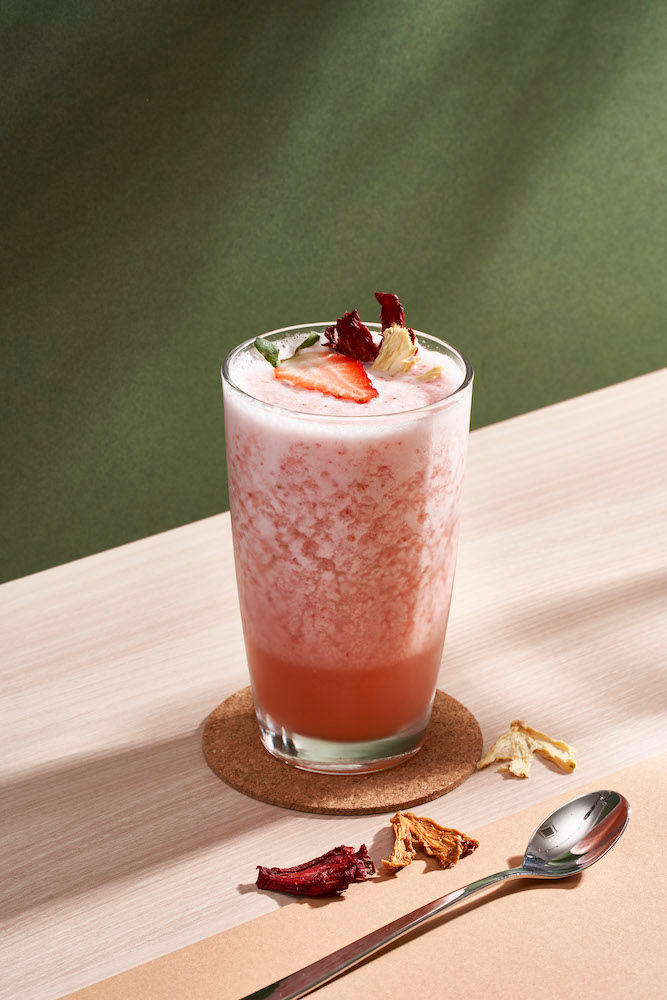 Healthy and wholesome is the name of the game with SPRMRKT's newfound delivery menu, to launch on 8 April on Foodpanda. Bowls, salads and wraps can all be expected, accompanied by coffee, fresh fruit juices and smoothies.
Xiao Ya Tou has takeout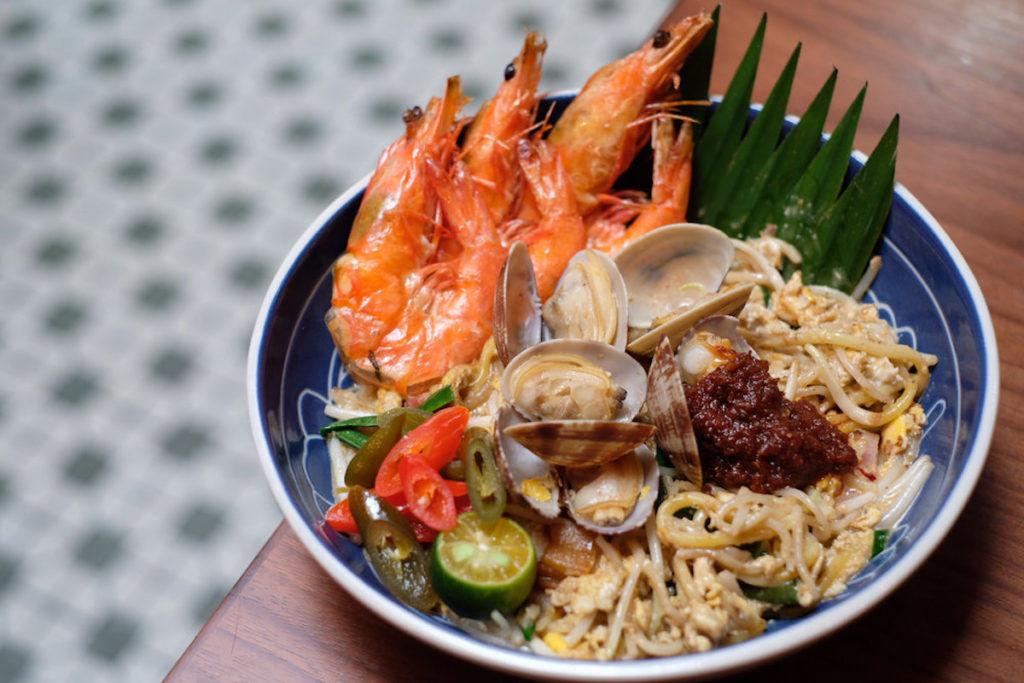 Duxton Hill's mod-Singaporean eatery is now making its menus available for all-day delivery. Whether you crave Hokkein mee, roasted meats or rice bowls, you can Whatsapp the restaurant +65 9711 1965 to order and pick up at your convenience.
Vianney Massot Restaurant makes Michelin-starred cuisine for takeout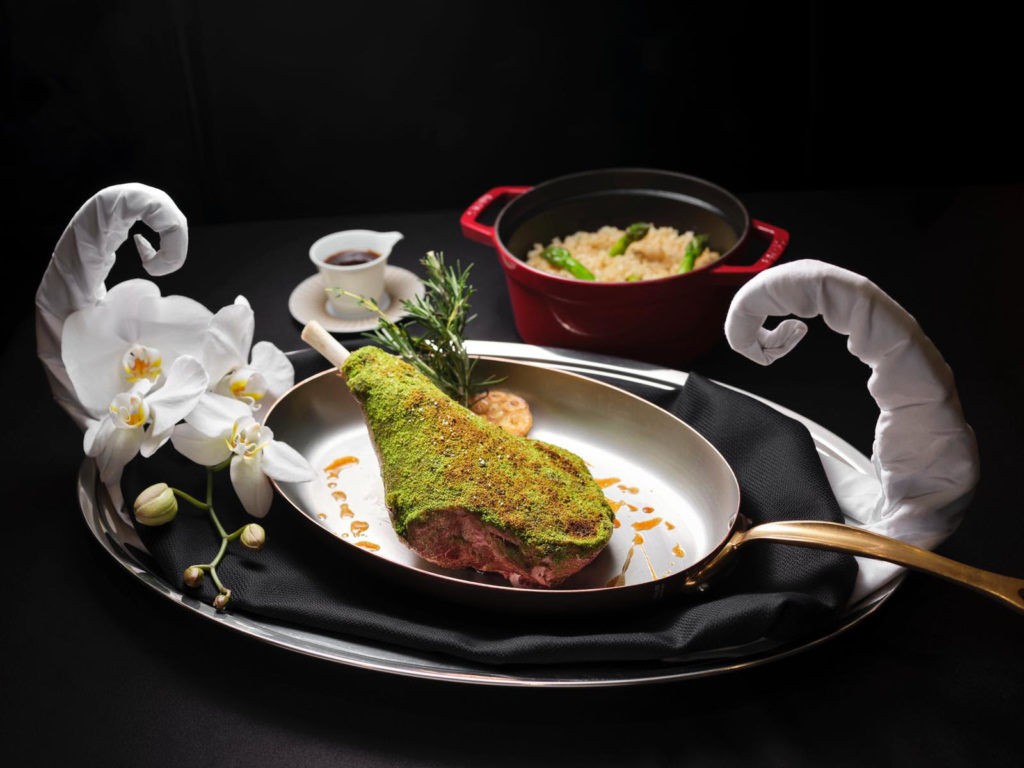 Those who can still afford creature comforts during this trying time can get a Michelin-starred meal from Vianney Massot Restaurant prepared for takeaway. This set can feed up to five, and comprises of milk-fed lamb legs from the Pyrenees, pilaf rice and mini-croissants or baguettes baked in house. It is priced at S$200++, excluding wine or dessert, of which can be arranged. +65 6909 6360 or email reservations@vianneymassot.com.
Appetite opens an online store
Ivan Brehm's new concept, Appetite, announces an online store that stocks a number of the restaurant's housemade goodies. From pre-bottled cocktails, kombucha to broths and sauces, shop on the platform and pick-up your item of choice in-stores. Delivery options to come soon. Check it out here.
Oxwell & Co. introduces Boxwell & Go takeaways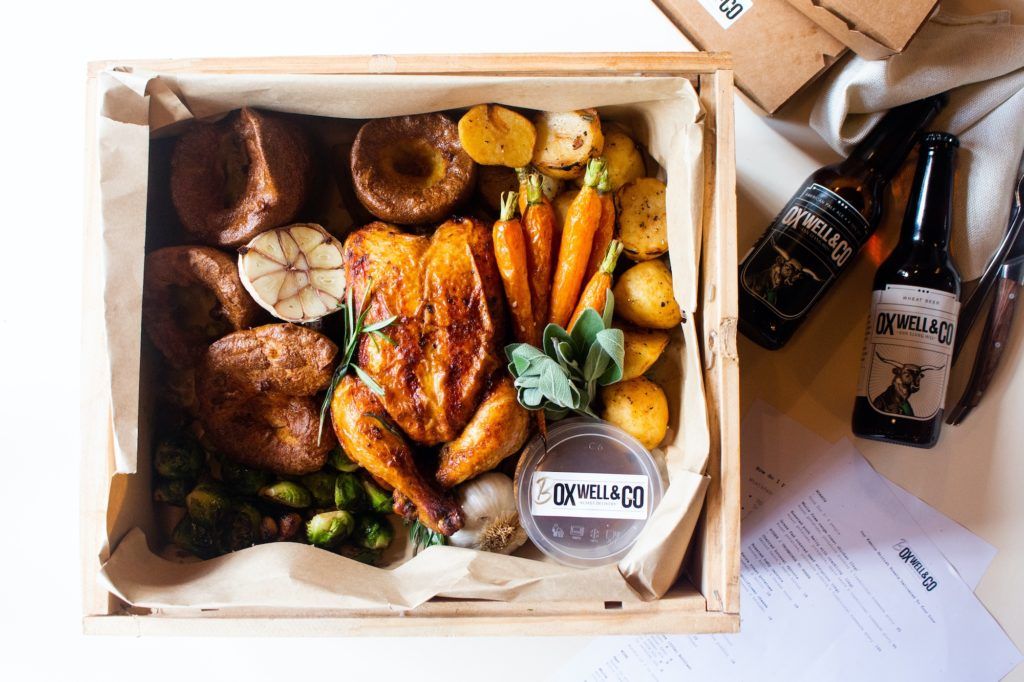 Oxwell & Co. brings the British tradition of Sunday Roast to you via its new Boxwell & Co. deliveries. Launching 29 March and available every weekend after, the box set includes your choice of roast meat, be it chicken, pork belly or striploin, along with classic sides like baby carrots, charred brussel sprouts and Yorkshire pudding. Drinks and dessert can be added on too. The menu is available here, along with order instructions. Place orders at +65 9297 1994. Spend above S$150 for free delivery.
The Cicheti Group to make delivery available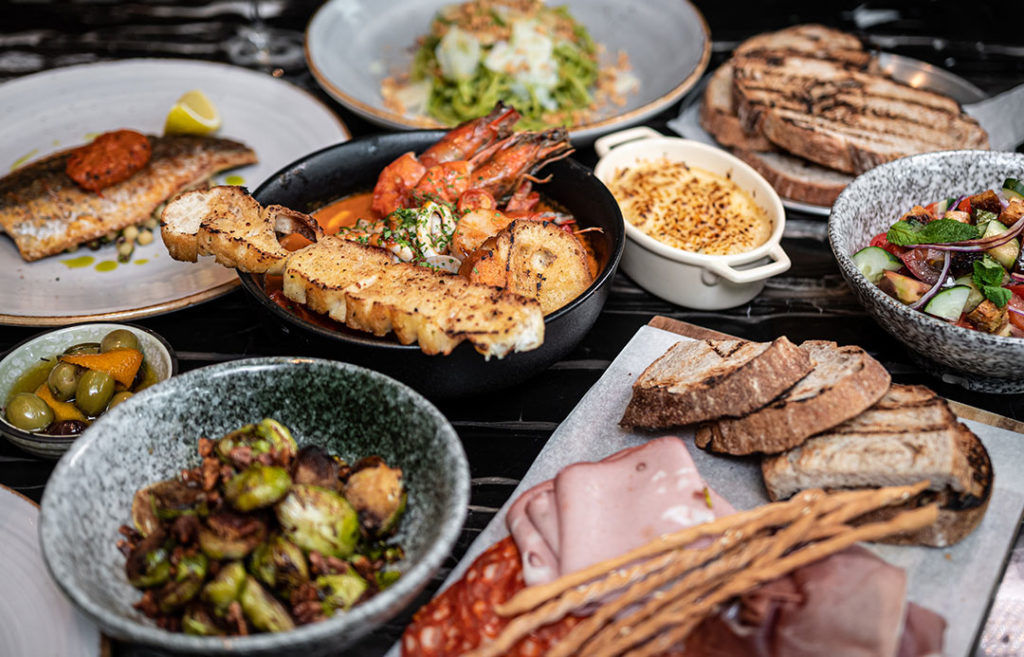 Mod-Italian restauranteurs, the Cicheti Group, is making their menus available on the holy trifecta of food delivery services — GrabFood, Deliveroo and FoodPanda — so you can sample the extensive array of comfort dishes on their menu straight to your doorstep. Whether it is fresh pasta and biodynamic wines hand-selected by the resident sommelier of Bar Cicheti, Italian anitpasti and coastal cuisine from Caffe Cicheti, or pizzas, including a build-your-own Neopolitan from Cicheti, it's yours if you make an order. FoodPanda rolls out first next week, and with Deliveroo and GrabFood to follow.
The Spa Esprit Group offers takeout and discounts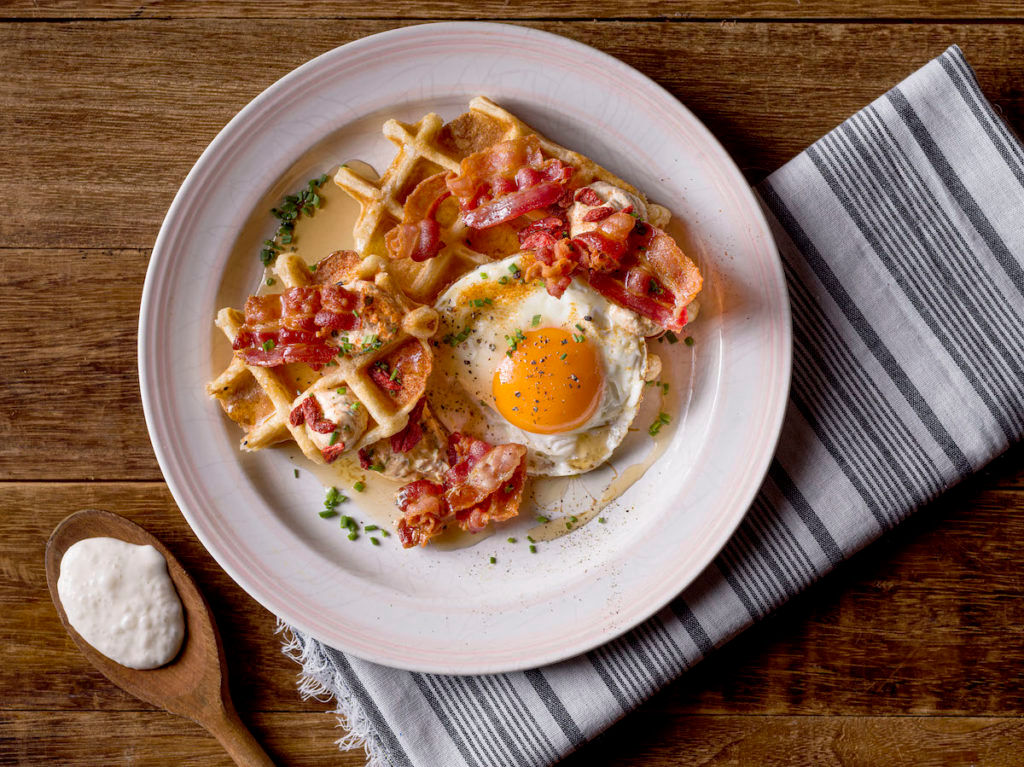 The Spa Esprit Group owns a significant number of local eateries you know and love, each with their own distinct identity. Enjoy familiar flavours delivered straight to your doorstep as they launch takeout via each of the restaurant's respective websites. Outlets include Ding Dong, Bochinche and The Butcher's Wife, Tiong Bahru Bakery and Open Farm Community. Click the names of the restaurants to find out how to order.
New Ubin Seafood launches UbinEats islandwide delivery
Singaporeans love seafood, and just because we're now unable to head down to our favourite eatery to get knuckle-deep in chilli crab doesn't mean you should be deprived of the staple overall. New Ubin Seafood has launched UbinEats (ha ha), an islandwide delivery initiative that also offers 25 percent off with no minimum spend on its menu from Monday to Thursday. It will also launch lunch boxes starring Singaporean staples like nasi lemak, scissor cut curry rice and more come mid-April on GrabFood and their own delivery platform. More information and orders to be made here.
Drive-by takeaways are now available for Regent Hotel's dining establishments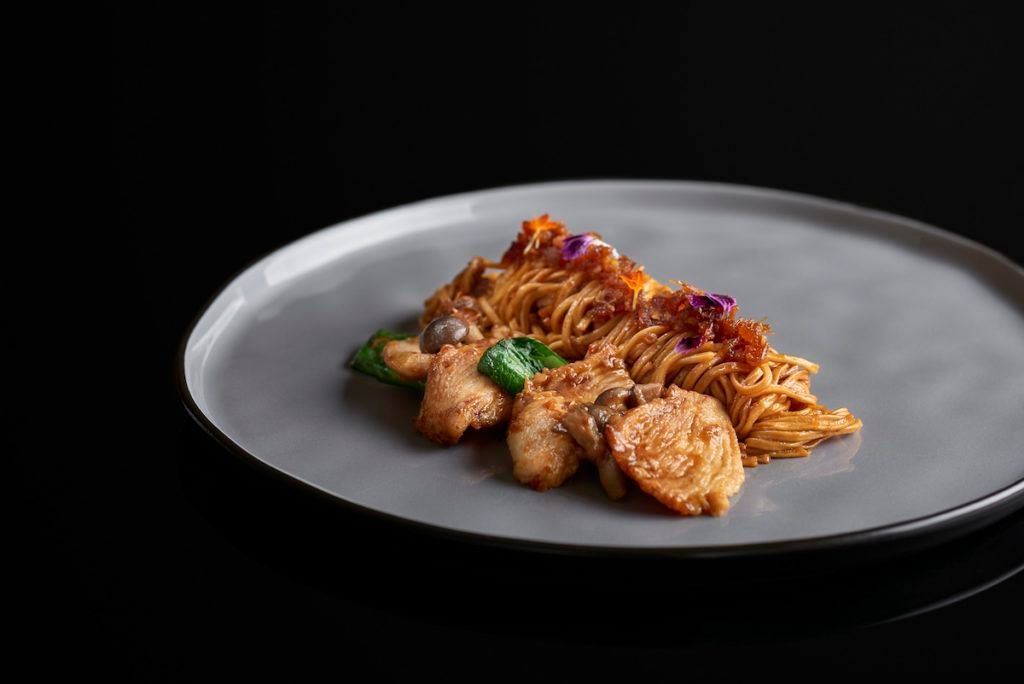 Regent Hotel's two restaurants, Basilico and Summer Palace, have launched takeaway menus for patrons keen to enjoy classic Italian bites at the former, or Michelin-starred Chinese cuisine at the latter. Drive-by pick-ups are available at the Cuscaden Road entrance of the hotel too, so you don't have to step out of your vehicle. For more information on Basilico's options, click here. For Summer Palace's takeaway menu and order protocol, click here.
Raffles Hotel launches Grab n Go menus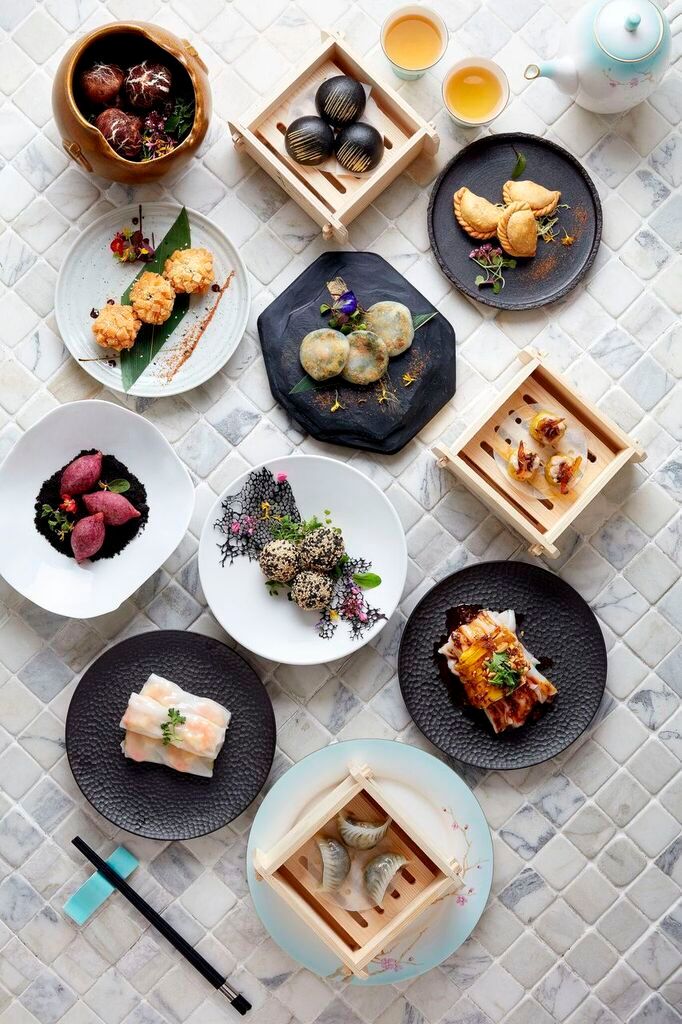 Get your fix of Yi by Jeremy Leung's classic Cantonese fare or the Tiffin Room's North Indian selection with Raffles Hotel's new Grab n Go initiative. Order 45 minutes in advance for either lunchtime, where collection runs from 12pm to 2pm or dinnertime, where the window begins at 6.30 pm and ends at 9pm. Wines and beers are also available for takeout. Click here to order.
Preludio offers Tough Time Tickets
A great way to support local establishments is to purchase gift cards that you can redeem at a later date, once calm returns to our city. Preludio, for one, has debuted Tough Times Tickets (S$188++ per pax), a limited selection of vouchers where diners can get an eight-course dinner for the price of its six-course option, redeemable within a year of the purchase date. Get them here.
Burnt Ends sells sourdough
Sourdough is a staple and we're not going to hear otherwise. Apart from supporting your neighbourhood bakery, you now can order sourdough loaves from the Michelin-starred Burnt Ends. Details on how to get your hands on one in the post above.
Bistro du Vin has self-collection for its French fare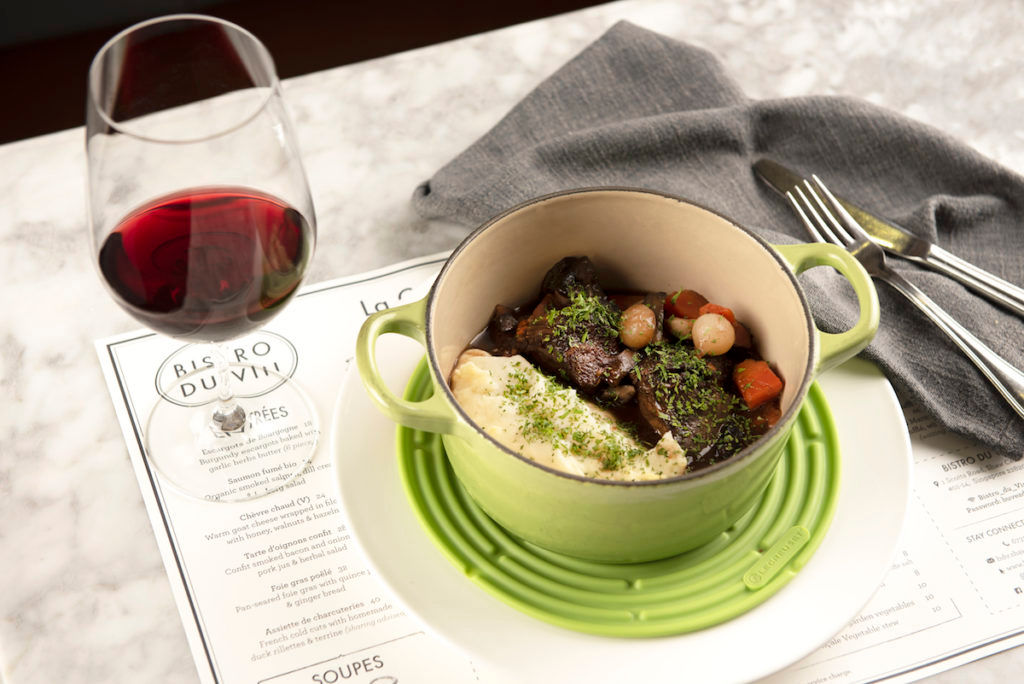 Enjoy classic French fare in the comfort of your own home with Bistro du Vin's takeout menu here. All items are subject to a ten percent discount, while wines get 20 percent off should you want to bring bottles home too. Delivery is also in the works, so stay tuned to their social media page @bistroduvin for more news.
Les Amis launches roast chicken takeaway
Award-winning restaurant stalwart Les Amis offers comfort dining in the confines of your home with its new takeaway initiative: roast chicken. A whole oven French chicken served with asparagus from Provence is just the right amount of class you need to spruce up a Netflix binge session. Just be sure to place your order a day in advance via the details above.
Pasta Bar delivers fresh pasta to your door Pasta Bar has launched home delivery services for its fresh pasta and DIY lasagna kits (from S$120). The former spans taglioni, rigatoni, and tagliatelle (from S$40), all made by hand, while the latter comes with all the ingredients you need to bake a top-notch tray of the Italian classic, adapted to feed two to a group of six. Wine, home hampers with ingredients you need to make a stellar pasta dish, burrata (S$26) and salami (S$22) are all also available on its digital store. Prices vary depending on size. Click here to shop.
Salted & Hung to debut deliveries and takeaways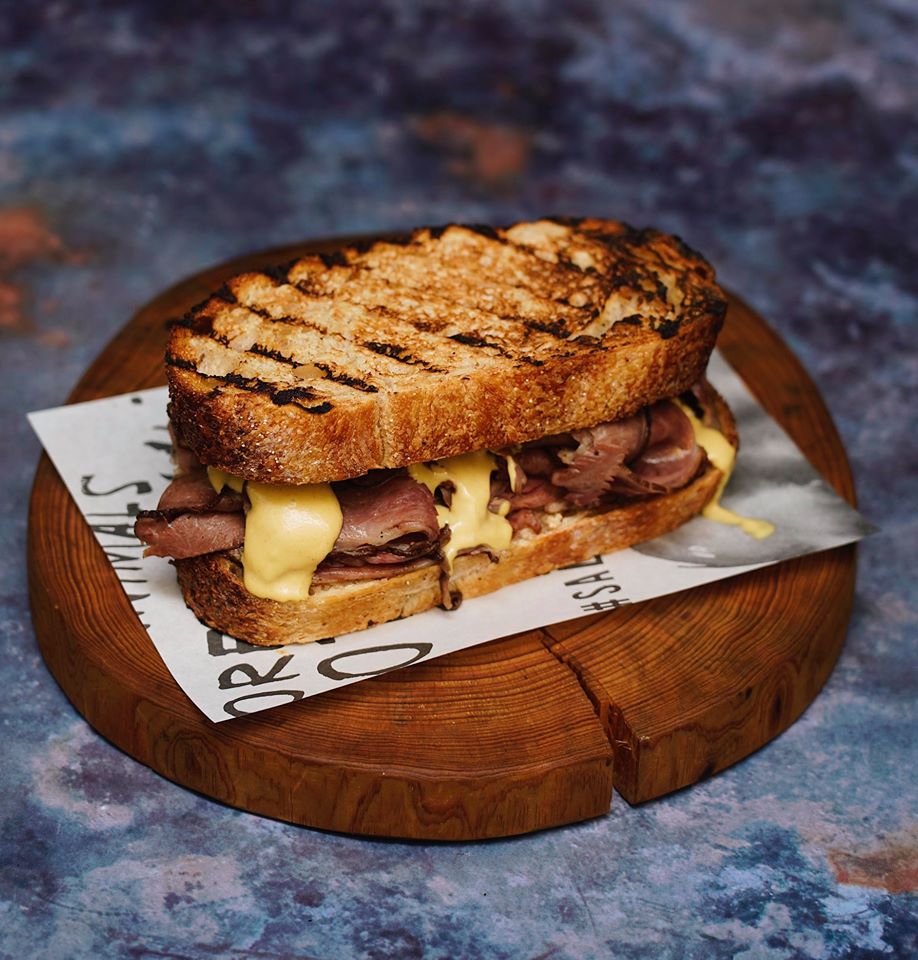 Drew Nocente's meat-focused restaurant is launching takeaways, and soon, deliveries. Call in advance to state your pick from its menu here, and dig into specials like a wagyu pastrami sandwich. Call +65 6358 3130 to order, and take your pick from the menu here.
Papi's Tacos introduces DIY taco kits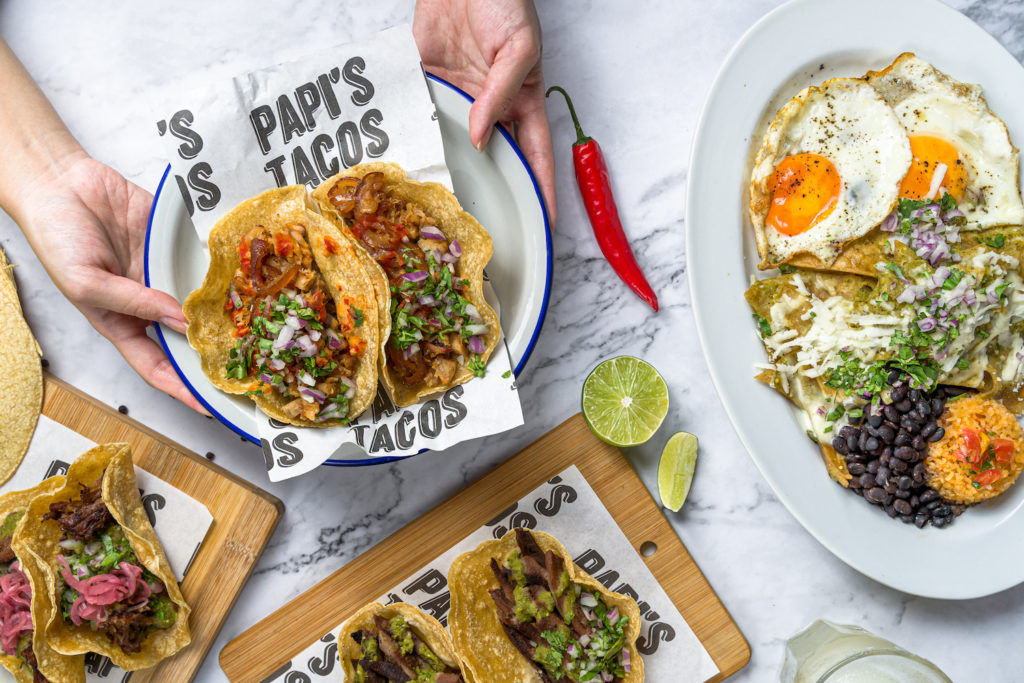 Have a Mexican fiesta at home with Papi's Tacos Home Fiesta Kits, comprising DIY tacos for two to ten people (from S$99). Choose three fillings from a lengthy selection, be it pulled pork, shrimp, fish or whatever else you prefer, and the kit arrives with tortillas that you only need to heat up before it's good to chow down on. If you'd like some libations to go with, then pre-mixed margaritas (from S$60) are also available for order. Check it out here.
Candlenut introduces takeaway
Comfort food matters now more than ever, and Peranakan has to be one of the most soothing cuisines we know. Get your fill with new Candlenut's takeaway service, where anything from buah keluak fried rice to chicken curry is available for order. Check out the post above for details on how to order, and for reference, here's the takeout menu.
Nouri introduces private dining
In light of the Circuit Breaker, private dining is no longer available.
Multi-award-winning Nouri launches a private dining initiative for those who prefer to enjoy their stellar restaurant experience at home. Dietary needs are catered to, and if you'd like the chef for hire to work with ingredients you may already have, that can be arranged. Contact details are above for those interested.
Butcher Boy debuts food and cocktail deliveries
Grilled meats done Asian-style and housemade cocktails are just some of the goodness you can get delivered to your doorstep via Butcher Boy's new delivery and takeaway option. Full menu can be sussed out here, and delivery instructions are in the post above.
Cure presents the Cure at Home experience
In light of the Circuit Breaker, private dining is no longer available.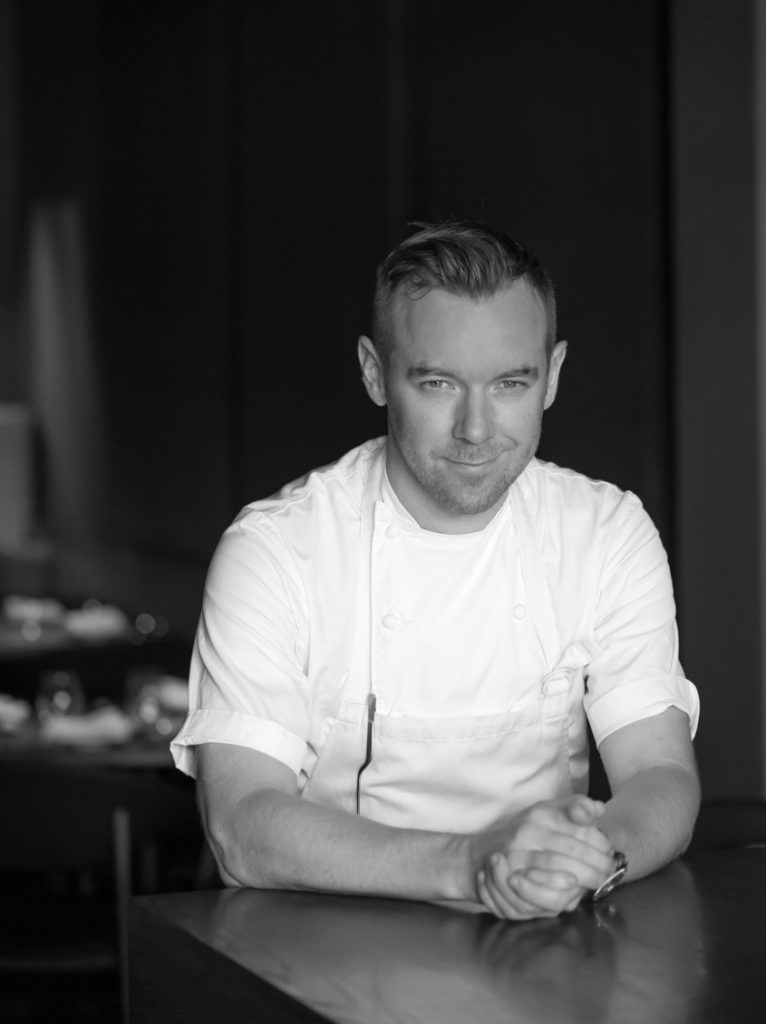 Cure is presenting an at-home fine dining experience titled Cure at Home. Chef Andrew Walsh takes over to turn your household into a professional restaurant and kitchen, with groups beginning at six diners, and no more than ten as per current regulations. Contact marketing@curesingapore.com for bookings.
Fleur de Sel Le offers 10 percent discount on takeaways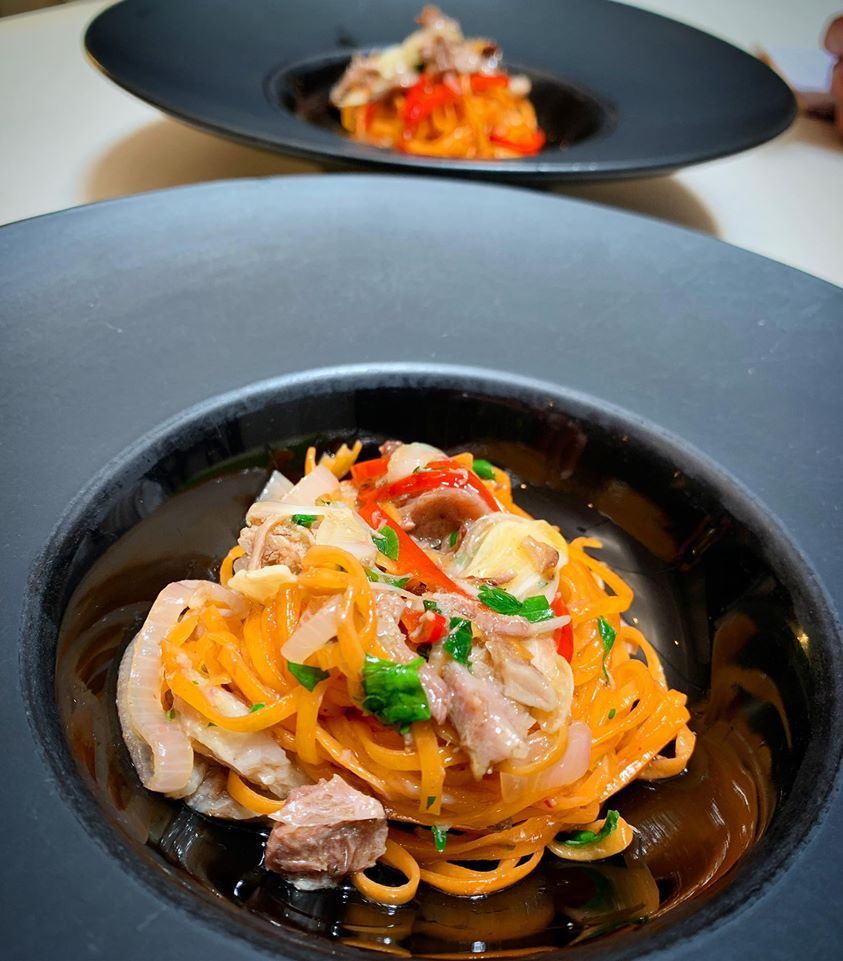 Contemporary French food restaurant, Fleur de Sel Le is offering a 10 percent discount to diners who opt to order from their takeaway set menus. There's a three-course set that includes lobster, Atlantic cod and a dessert for just S$48++, or a four-course set menu for S$98+ that comes with beef tenderloin tartare, lobster, French duck and a dessert. A fantastic stay-home date night dinner option, in our opinion. Call +65 6222 6861 or email reservations@fleurdesel.com.sg to order.
Alma to have lunch takeaways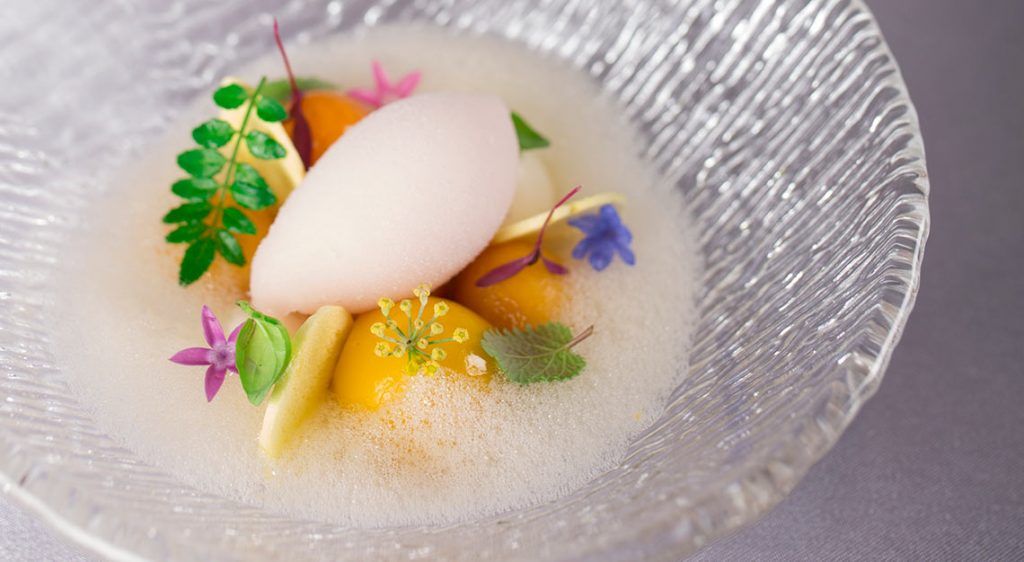 One Michelin-starred Alma by Juan Amador will be launching exclusive lunchtime takeaway sets come April. There are only 50 sets a day available for lunch on Tuesday to Thursday, available at S$29++, so think of this as an apt early-week treat. Delivery can also be arranged for more than 20 orders, though obviously, don't eat them gathered in the same place. Stay tuned to the restaurant's Instagram page for more information. Every order donates 10 percent of its profits to the National University Hospital to fund COVID-19 care.
Meta's new to-go menu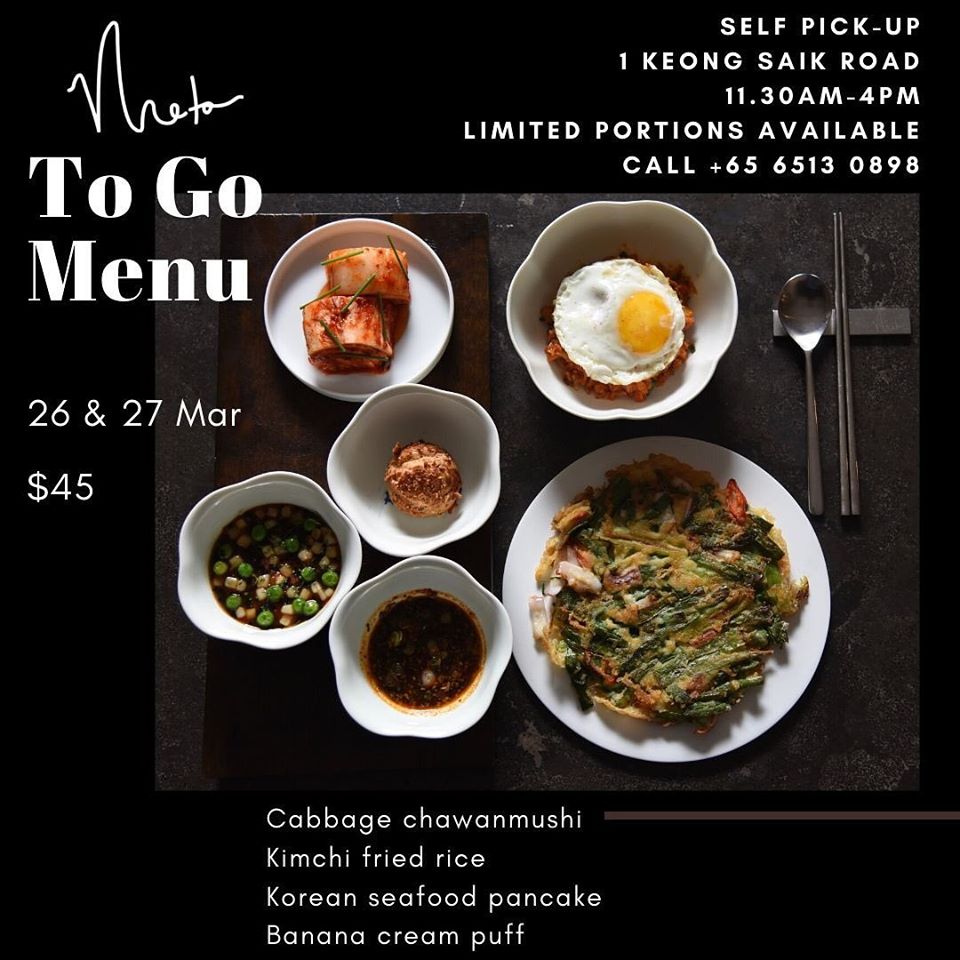 Mod-Korean restaurant Meta launches a wallet-friendly to-go menu, with limited portions available. Though it may be only for two days, stay tuned to its social channels to see if the restaurant plans to extend this. Order details are above and pay attention to their Instagram page here.
Flutes establishes takeaway and delivery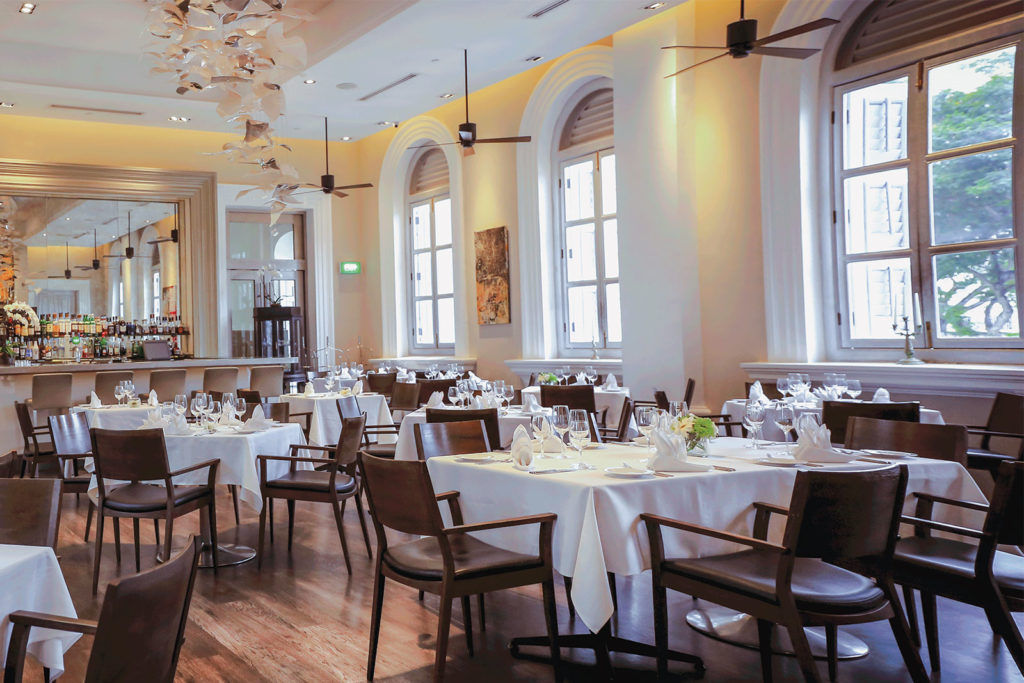 Flutes, a mod-European restaurant in the National Gallery, has announced daily takeaways and deliveries for its Café menu here, available to order via +65 6338 8770.
Local bars
We have redirected our directory of cocktail deliveries here.
More bars are making pre-batched cocktails available for takeout or delivery
Since the nationwide closure of bars has been announced, more are stepping up to the plate to offer bottled cocktails for takeaway or delivery.
Native is making its signature selection available for order, so drop them a message if you're interested in taking home regionally-inspired cocktails like the Peranakan, the Pineapple Arrack and more. Contact them on Instagram for inquiries.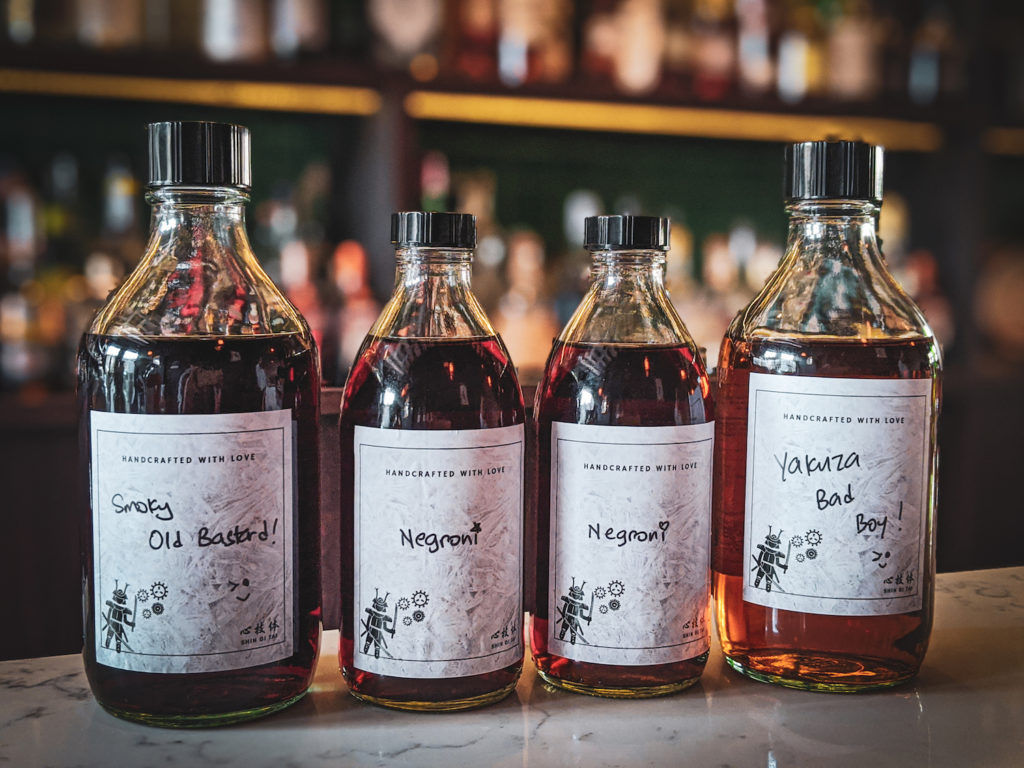 Shin Gi Tai is putting up a slew of its cocktails available for order, including the option for bespoke cocktails if you put in a request. Order via the form here. There's even a choice for clear ice blocks to go with your drink if you're feeling fancy.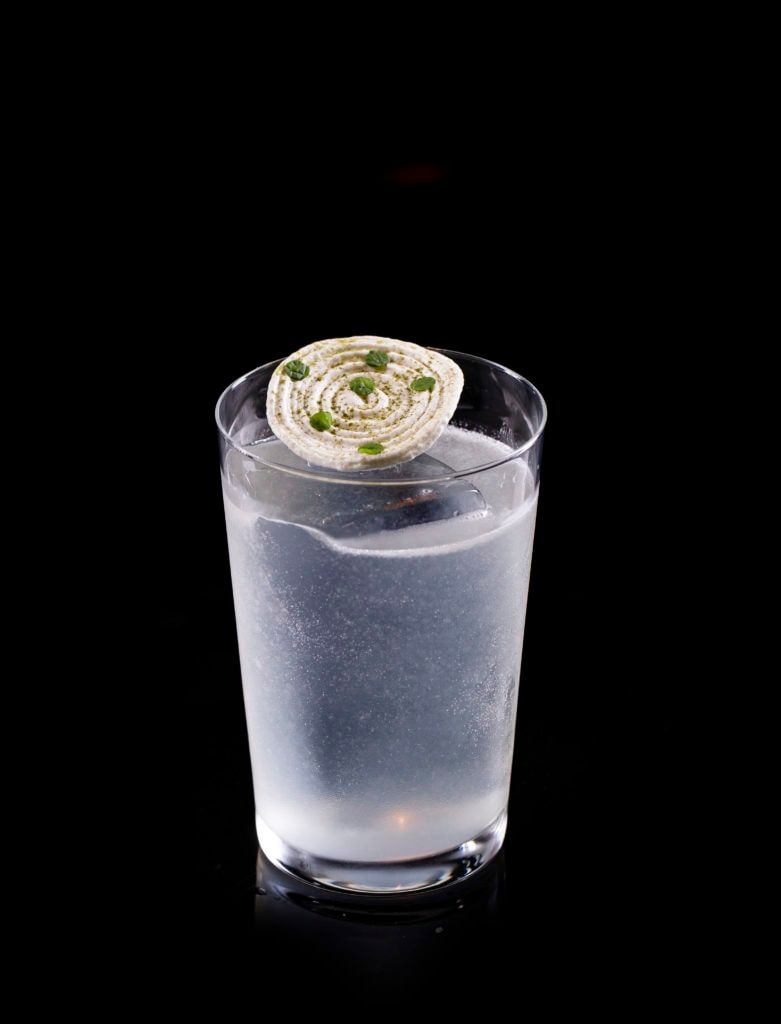 Tippling Club has made its full cocktail menu available for order (our review is here if you need to know what's good). If you live within a three-kilometre radius, head bartender Andy Loudon will cycle to where you are to make cocktails with perishable ingredients in person. Talk about service.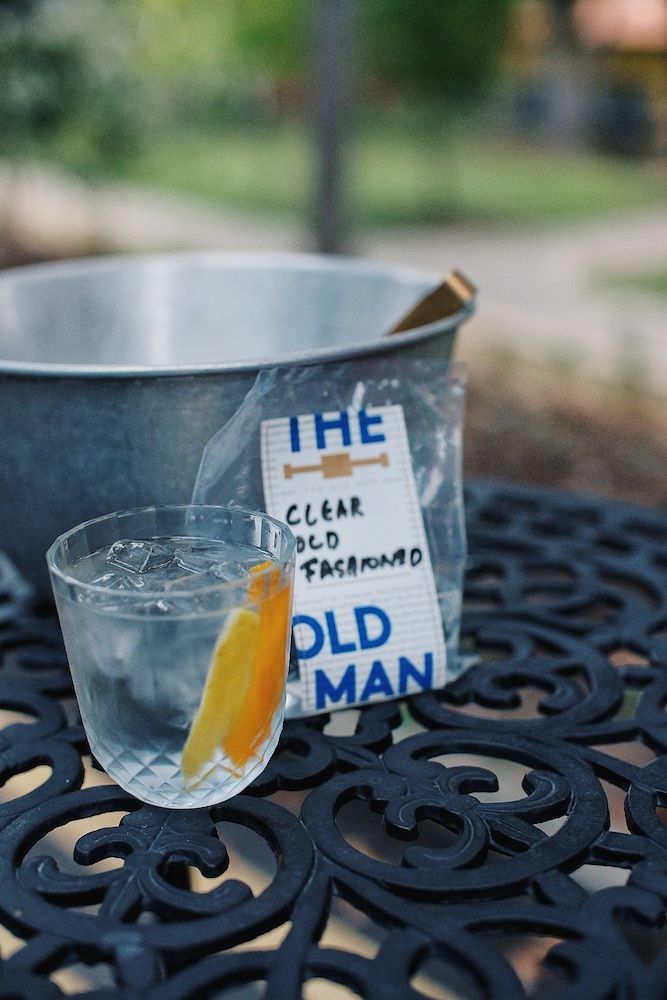 The Old Man Singapore has partnered with Campari to make pre-batched cocktails available for delivery, spanning its seven signature cocktails (read about them here). You can also purchase vouchers at the bar for use in the future by contacting The Old Man here info@theoldmansg.com.
Copper lets you order whisky drams to sample The beauty of visiting a whisky bar and being able to sample drams at will may soon no longer be a reality, but with Copper's new initiative, you can bring tasting bottles home to sample at will. 135 tasting bottles and spirits from the range of private bottler, Cadenhead, will be available to order here, and orders over S$300 are eligible for free delivery. Flights are also an option. All bottles are 60ml.
Employees Only does takeout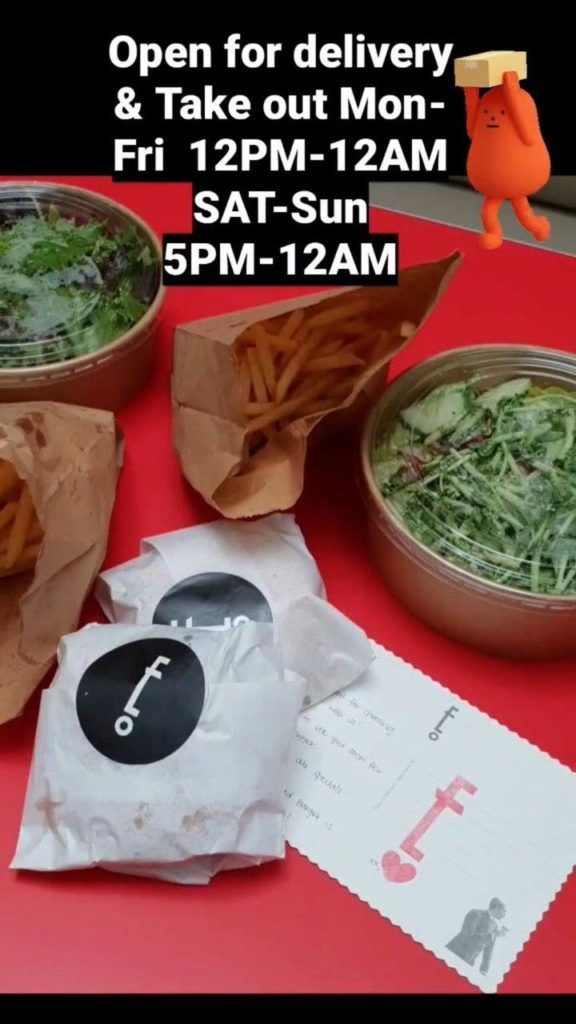 Employees Only now does takeout for both its food and drink menus, with islandwide delivery to launch soon. On the beverage frontier, pre-batched cocktails are available, so get your Old Fashioned, Negroni, Cold Brew Martini or EO Manhattan fix in large formats. Sold in 350ml batches for S$80, there's also the option for more and larger depending on your needs. If you can't head out to a bar for the foreseeable future, let them come to you. Cocktails can be purchased via call at +65 6221 7357 or email at reservations@employeesonly.com.
EC Proof has a warehouse sale on all things boozy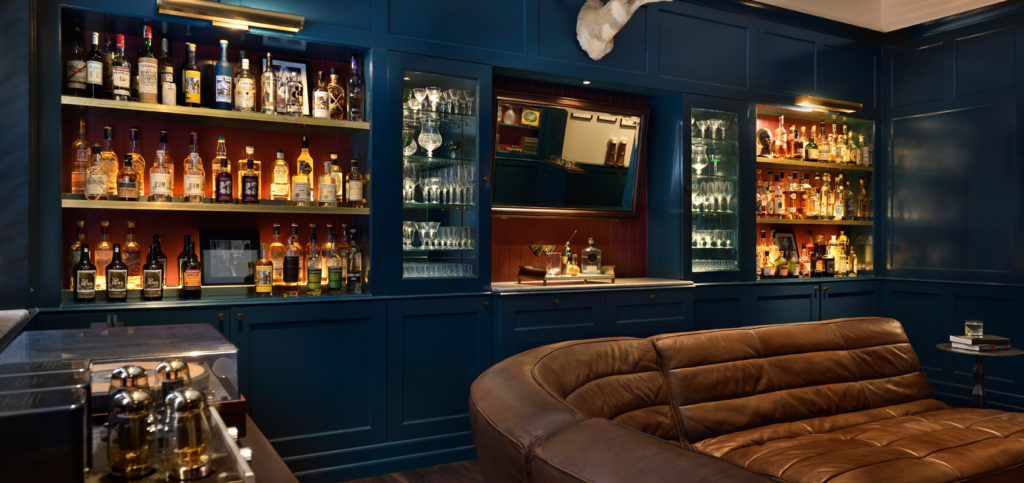 Local spirits supplier EC Proof has a massive warehouse sale where anything from bitters to bottles of spirits are being let go at affordable rates. You can check out the full stock list here, and make orders by Wednesday, 5pm till the end of April. Make an order by emailing sale@proofandcompany.com or calling +65 8228 0113 from 10am to 6pm daily. Delivery is not available, so you'll have to arrange for store pick-up after payment, but rest assured hygiene measures are put in place for every collection.
The Swan Song sells e-gift vouchers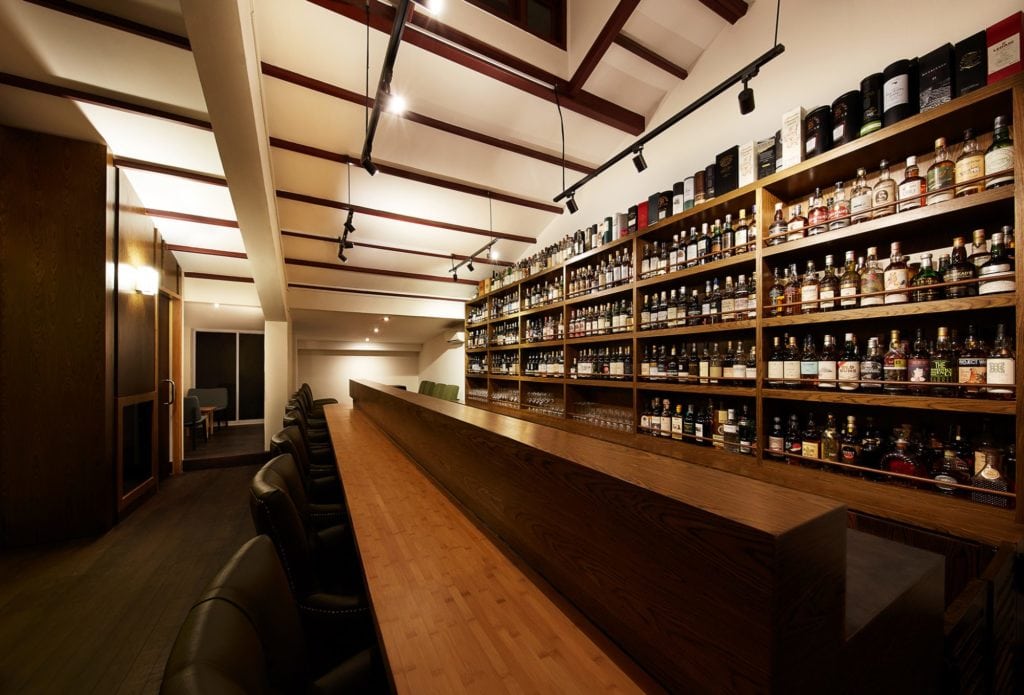 Local rare whisky haven, The Swan Song, has a buy-now-enjoy-later initiative that entails purchasing e-gift vouchers. Denominations currently are parked at S$50, S$100 and S$500, so if you'd like to get one, do so here.