Goa has been known for plenty of things but to put it succinctly, it's India's pocket-sized paradise.
The western Indian state not only sees coastlines that stretches along the Arabian Sea to give some of the most beautiful beaches, but also a rich history — one that's rife with culture, heritage, and plenty of spices.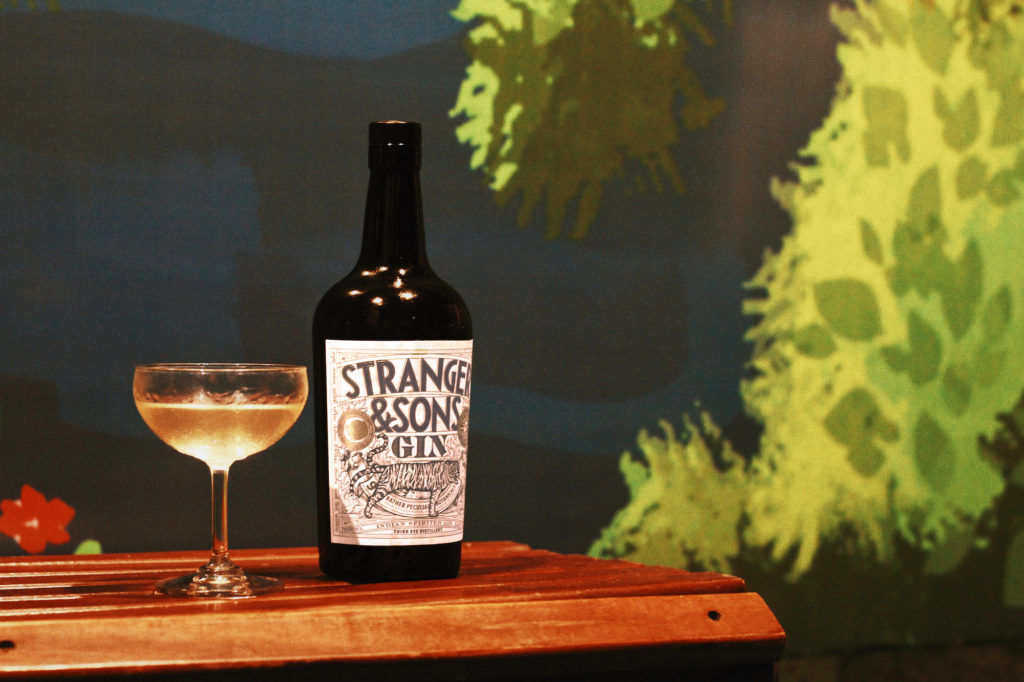 With such a near reach to some of the world's most coveted spices and botanicals, it was only a matter of time before a gin distillery was to call it home. Stranger & Sons is the first to makes full use of its natural abundance and unique Portuguese influence, creating a gin that's not only beautifully smooth, but also one that's an ode to contemporary India.
Founded in 2018 by three gin lovers from Mumbai — Rahul Mehra, Sakshi Saigal and Vidur Gupta — the label is proudly Indian starting from its name. 'Stranger' pays homage to peculiar Indian superstitions and beliefs, while '& Sons' is a common suffix in the country that suggests a family-owned business, a sign of something that will stay for a long time.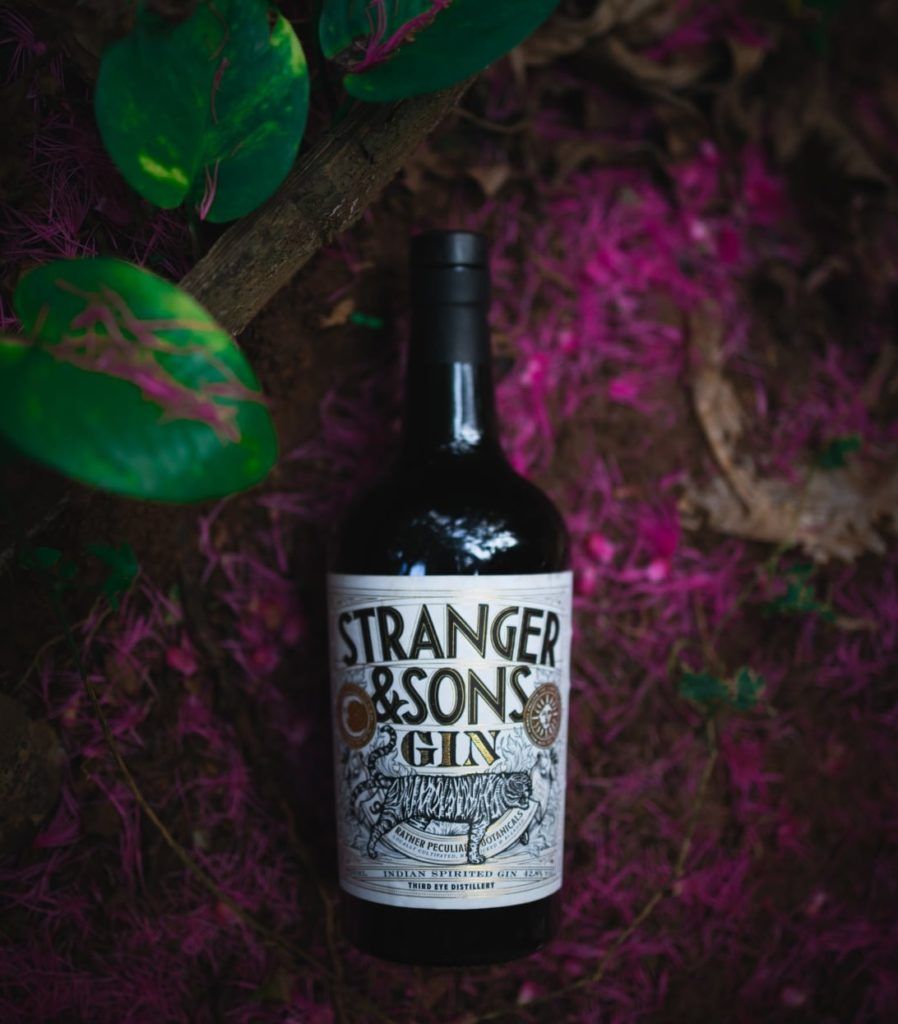 The three-eyed tiger on the bottle, simply known as The Mythical Being', is fairly unusual considering it has two tails, three eyes, and a human hand, but it's the star behind the whimsical tale of how the gin's recipe was born. Lastly, the sun and the moon support the belief that gin can elevate any drinking experience from dusk till dawn.
The spirit is a blend of native spices such as black pepper, nutmeg, mace, coriander, liquorice, cassia bark, angelica, and a medley of four aromatic citrus peels — which includes the Indian bergamot for a perfumed edge and Ghondaraj lemon for a burst of freshness. Juniper is the only ingredient outsourced to give the gin a better flavour profile.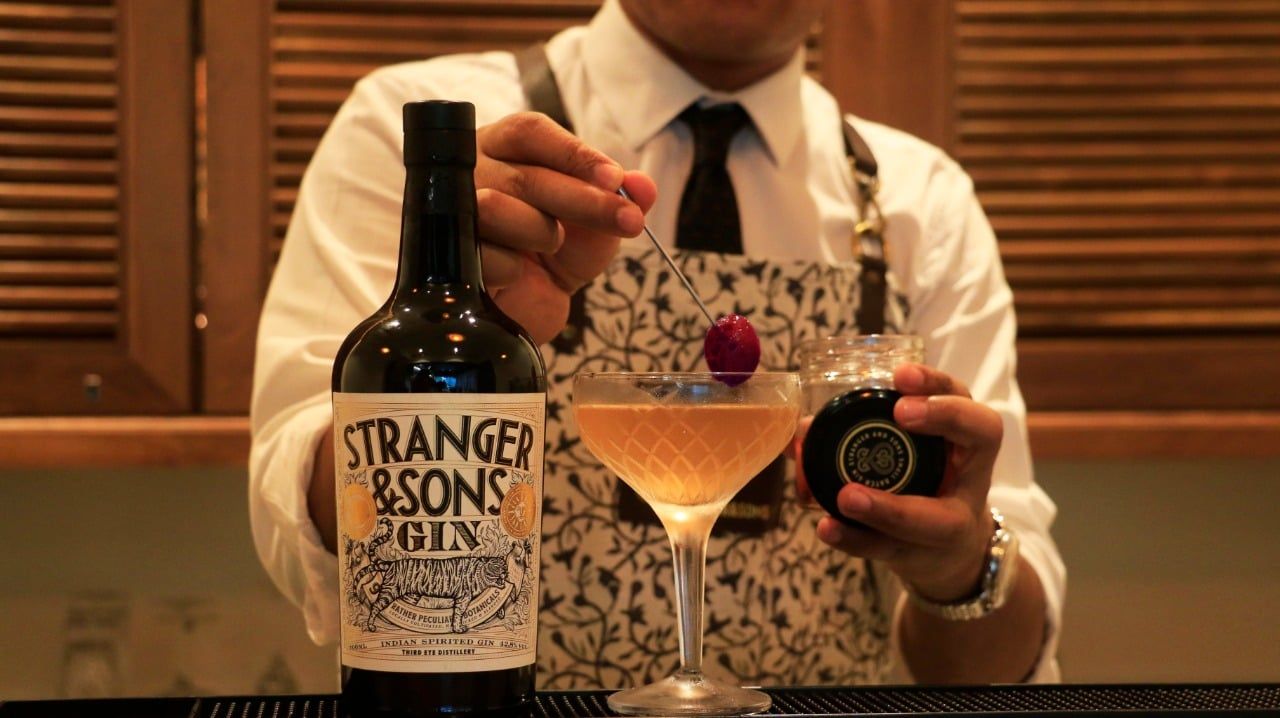 The result though has plenty to write home about. The exotic botanicals lend bright but balanced notes to the gin to make for a multi-faceted and nuanced tipple. The finish — a warm peppery cinnamon — lingers beautifully on the palette, and reminds of the spirit's Indian identity without losing its direction. Pair with a spot of lime for the perfect gimlet in the day, or a dash of tonic and a generous slice of ginger for a upgraded G&T.
In the spirit of social responsibility, Stranger & Sons does plenty to give back to the community. In Goa, this means empowering women by not only having a female CEO, master distiller, and brand ambassadors, but also by employing local women to peel the citruses, and make jams, pickles and cordials from the remaining fruits.
The distillery is also growing its own spices, and has managed to streamline its production process to save up to 10,000 litres of water per run, all of which is channeled towards this green project.
Closer to home, Stranger & Sons is doing its part with 'Strange Times', a series of pre-batched cocktails made in collaboration with some of Singapore's best bars to help them through these, well, strange times. The partnering bars from the campaign include 28 HongKong Street, Tippling Club, The Old Man, Neon Pigeon, and Native, each of which have created ready-to-serve bottles that bring out the gin's distinct personality. The label is also in the midst of launching food pairings with contemporary Indian grill restaurant and bar Thevar.
Otherwise, you can always purchase this gin from Dyspatchr or head to bars like The Old Man, Atlas, Manhattan, and Mo Bar, where bartenders have created serves around it. Whichever you choose, you'll be surprised at the breadth of culture, heritage, and produce that Goa has to offer.