If you're looking for a quick fix to your cabin fever and you're not that fond of picnics, we've found the perfect solution: alfresco restaurants.
Think the soothing whisper of a balmy summer breeze, a table-filled feast and an invigorating tipple or two: this seems like the perfect brunch option for any weekend out.
So, where exactly are you heading to? Haters might say their neighbourhood kopitiam does do "alfresco dining" too — after all, it does rely on the natural winds to ventilate the establishment.
Yet, we're not going to waste precious time outside our homes (with our masks on, mind you) just to dig in to a bowl of fish soup. We're championing some seriously beautiful locations that make each meal out one to remember. Read on for the full list of alfresco restaurants to head to.
(Hero and featured image credit: Hui Designs)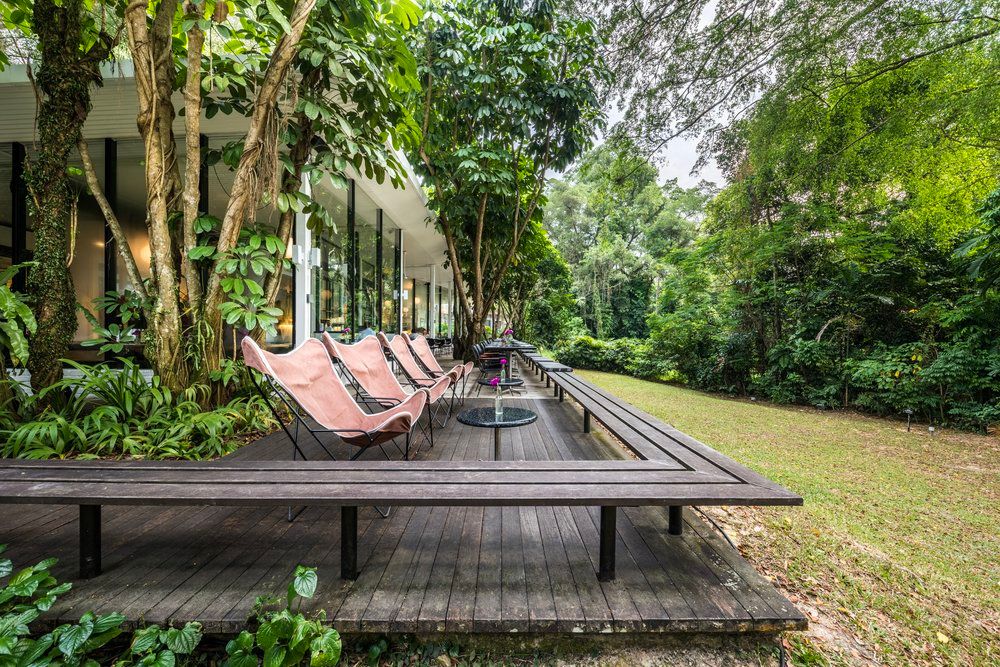 The thick tropical foliage at PS Cafe Harding is truly one to immerse yourself in. Take in the quiet view as you sit by the breezy patio tables and feast on classic cafe dishes like the Croque Monsieur and the Spaghetti Bolognese. Other more interesting mains include the Kashmiri Lamb Chops, a hearty option that comes with chargrilled cutlets, masala chat potatoes and a refreshing spiced mint jus with chilled tomato chutney. The chic, light-filled sanctuary is also home to an air-conditioned indoor dining space that face the verdant greens, great for diners who aren't fans of the outdoors. Merci Marcel Orchard is nestled along the quiet area of the Orchard shopping belt, on the first floor of Palais Renaissance. The alfresco area features stylish Parisian-chic decor and stunning open-air arched bay windows that immediately elevates the space with a cheerful atmosphere, and is the perfect spot to dine at in the central area of Singapore. Here, dine on classic French fare, cheeseboards and charcuterie, and indulge in a bottle of wine while you're at it.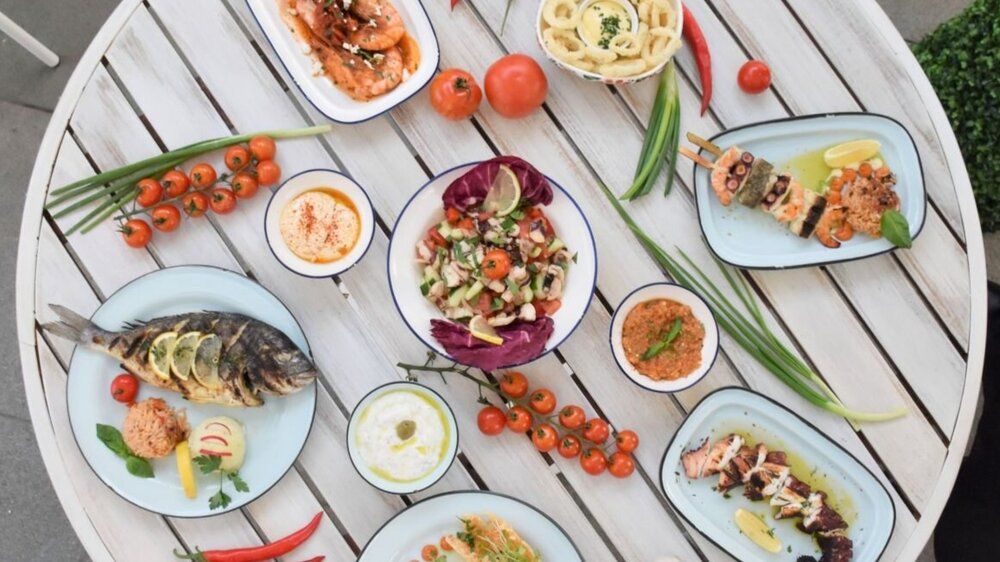 Feast on mouthwatering Mediterranean fare at Zorba the Greek Taverna, Clarke Quay's favourite Greek restaurant by the Singapore River. The usually bustling Clarke Quay has now been rendered quiet due to the restrictions of the pandemic, but this only means that one can bask an unprecedented serenity of the area when dining at Zorba. As for its dishes, expect classic dishes like the Hirines Brizoles, a plate of grilled, boneless pork chop served with chips, salad, pita and tzatziki, and the Lavraki, an appetising Greek-style oven-baked sea bass. Easties love heading to The Coastal Settlement on the weekends, and with its lush trees, shrubs and green fields, it's hard not to see why. The casual dining restaurant's location lends an old-world charm to the bustling Singaporean metropolis, making it a popular destination for brunch. Its menu is a combination of classic cafe fare that ranges from pizzas, breakfast platters and more that are served in generous, hearty portions. Soak in the sea breeze as you dine by the beach at Coastes. The laid-back, alfresco beach bar is where you can find sunbeds and deck chairs that flow right to the water's edge, the perfect location to sit back and relax after a long day of exploring Sentosa island. Yet, if you think the breezy establishment only serves premium beers, house pour spirits and finger-licking beach bites, you might be mistaken. Its menu also plays host to an assortment of mouthwatering burgers, pizzas, pasta as well.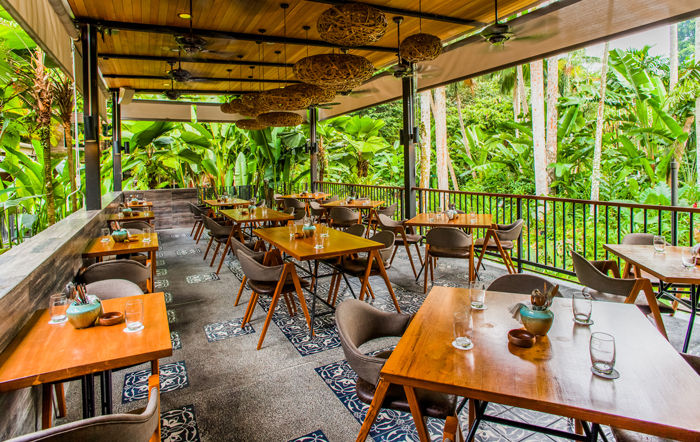 As you take time to explore Singapore's very UNESCO World Heritage Site (we're talking about Singapore Botanic Gardens, if you didn't already know), perhaps you'd like to round off your day with a meal at The Halia. The halal-certified diner is home to a whole host European-Asian plates. Since halia is the Malay word for ginger, it's not surprising that menu here highlights the use of this ingredient in many of their dishes. The Lemongrass & Ginger Prawn Salad, in particular, is a refreshing starter made with a sweet mango and tomato salsa, glass noodles and piquant ginger flower dressing. You can get your Tiong Bahru Bakery fix at the flagship Tiong Bahru store or the more convenient locations around City Hall, but for a unique, one-of-a-kind experience, pop by the Tiong Bahru Bakery Safari, a jungle-themed space situated within the verdant surrounds of Dempsey. Guests will find themselves dining under a safari-style glamping tent that's decked out in flat-woven rugs, endearing floral table arrangements, and custom-made wooden tables. You'll be able to find all your favourite Tiong Bahru Bakery croissants on the menu here, as well as a couple of Safari exclusives like the Tumeric Ginger Latte and Beetroot Roselle Tea.