Without fail, any celebrity who comes into Singapore will mention three dishes they want to try here: kaya toast, chicken rice and the famed chilli crab.
The dish was first created in the 1950s by Madam Cher Yam Tian, who made a stir-fried crab dish with bottled chilli sauce. The rest, as they say, is history.
As the years went by, variations of the dish were created. Some like it spicier, sweeter, or even with a stronger tomato flavour. Whichever it is, chilli crab has become an iconic dish representative of Singapore and can be found at any local seafood joint, but not every chilli crab is made equal.
We sussed out our favourite spots for plates of this spicy seafood dish that will not disappoint.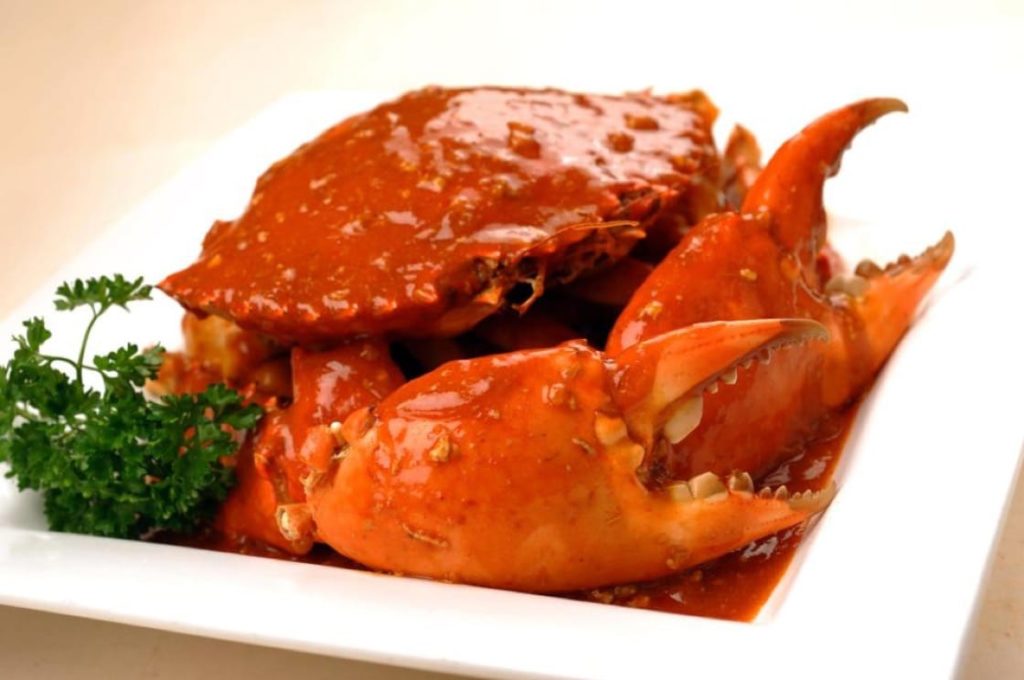 Dining at Roland's will send anyone down the rabbit hole of Singapore's past. Most chilli crabs in Singapore adjust their recipes from Dragon Phoenix restaurant, another popular reinventor of the dish, but the original recipe from Madam Cher can only be found at Roland's. This original version is definitely much sweeter than modern renditions of the dish. The sauce is also a lot milder than what we are used to, perhaps because of the lack of egg in the sauce. However, the mild-tasting dressing serves to bring out the natural sweetness in the crab, and each crustacean is chock full of decadent, creamy roe.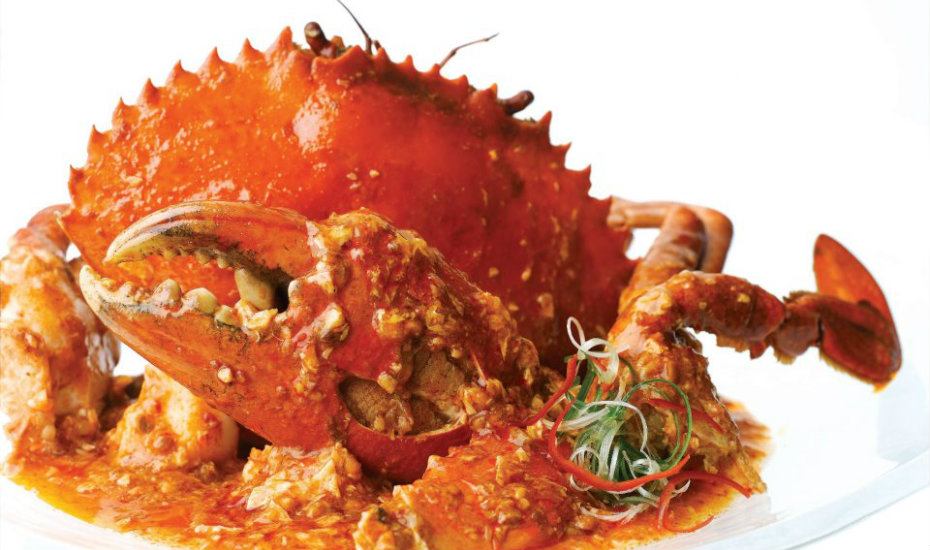 Founded in 1987, Jumbo Seafood has become one of the quintessential restaurants for tourists and locals alike for Singaporean seafood dishes. What sets the gravy here apart is the addition of peanut sauce, which adds creaminess and elevates the dish to a whole new level. The chilli crab here is notably less spicy than what other restaurants are offering, which is counterbalanced with an extra kick of tomato flavour. For those looking for a spicier number, their black pepper crab is also a crowd favourite. The chain restaurant plays host to six locations islandwide, but those looking for an atmosphere with finesse ought to dine at their branch on Dempsey Hill.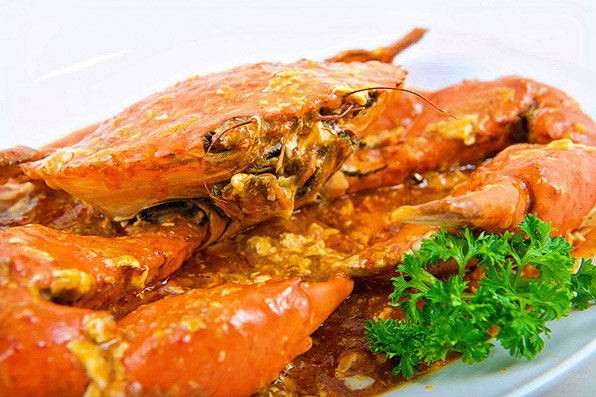 Chain restaurant Mellben Seafood is a strong contender for Singapore's best with their version of chilli crab. Here, large crabs are served in a thick, spicy and slightly sweet chilli sauce, with spice levels adjusted according to your preference. The tomato-based sauce is starchy, bordering on gooey, which clings well to the succulent crab flesh. If you're looking for a bit more variety, the chef here has 14 other ways to cook your crab, including creamy butter crab, spicy black pepper crab and the laksa crab. Guests here can also purchase some of their pre-packaged sauces, made especially for those who want to give chilli crab cooking at home a go.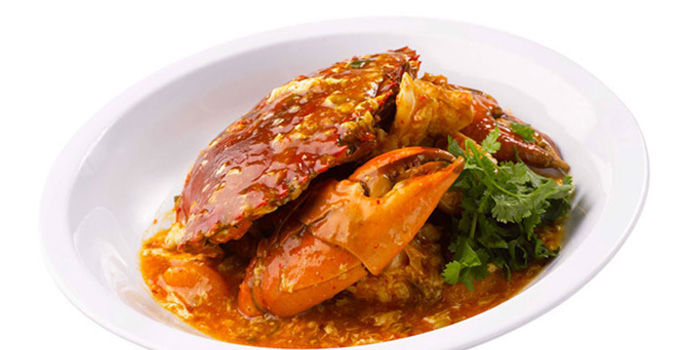 Although gravy is a big part of the chilli crab, the freshness of the crabs should not be overlooked. At Tunglok Seafood, the crustacean is sweet and juicy with every bite, and pairs beautifully with the homemade sauce. What makes the chilli-based tomato sauce so different from others on this list is the addition of freshly squeezed orange juice. It cuts through the thickness of the gravy with hints of citrus, making sure you won't be sick of the dish by the end of your meal.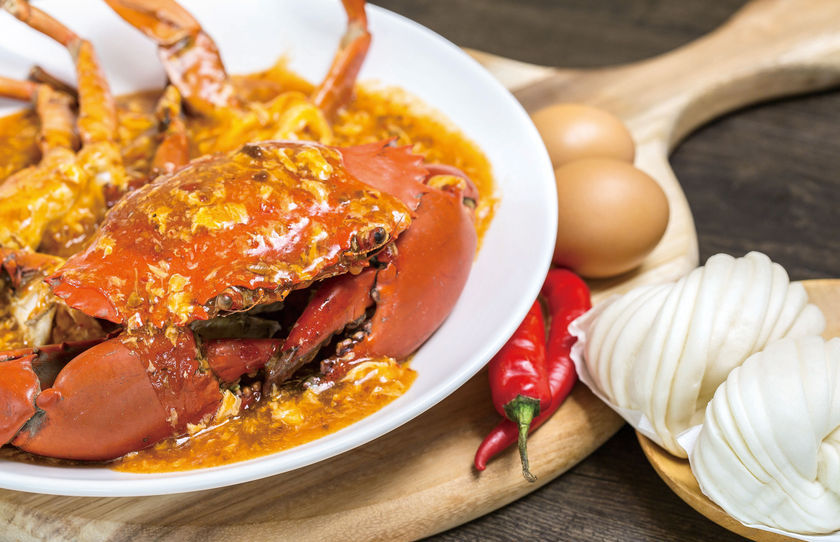 We'll be honest, Keng Eng Kee Seafood is not the most convenient of places to get to. Located in a traditional coffee shop along Alexander Road, this discreet place is a local favourite that many don't like to share. Those who come are usually regulars, but the place is always packed during dinner. The chilli crab here is sweet, with just the right level of spice. Wisps of egg can be seen throughout the dish's red sauce, perfect with rice or mantou. For bigger groups, make sure to order their buttery crab bee hoon soup, and the glazed coffee pork ribs to taste as well.