Singapore is inundated with options for Japanese cuisine, especially since we're such big fans of sushi, ramen, and udon.
Chirashi has become a popular staple in the past few years, and many know the dish as a rice bowl that comes topped with an assortment of raw fish and seafood.
The dish can be traced back to Tokyo (formerly Edo) during the Meiji Period, (1868-1912) where the city's proximity to Tokyo Bay resulted in widespread availability to fresh fish and seafood. Today, chirashi bowls in Singapore are most typically served with salmon, tuna, prawns, tamago (sweet egg omelette) and is garnished with nori (seaweed) and ginger slices.
More luxurious versions tend to feature premium ingredients such as scallop, yellowtail, swordfish, ikura (salmon roe), and varying cuts of toro (fatty tuna). Whether you're looking for a humble rice bowl or a more indulgent offering, read on for our guide to the best chirashi bowls in Singapore.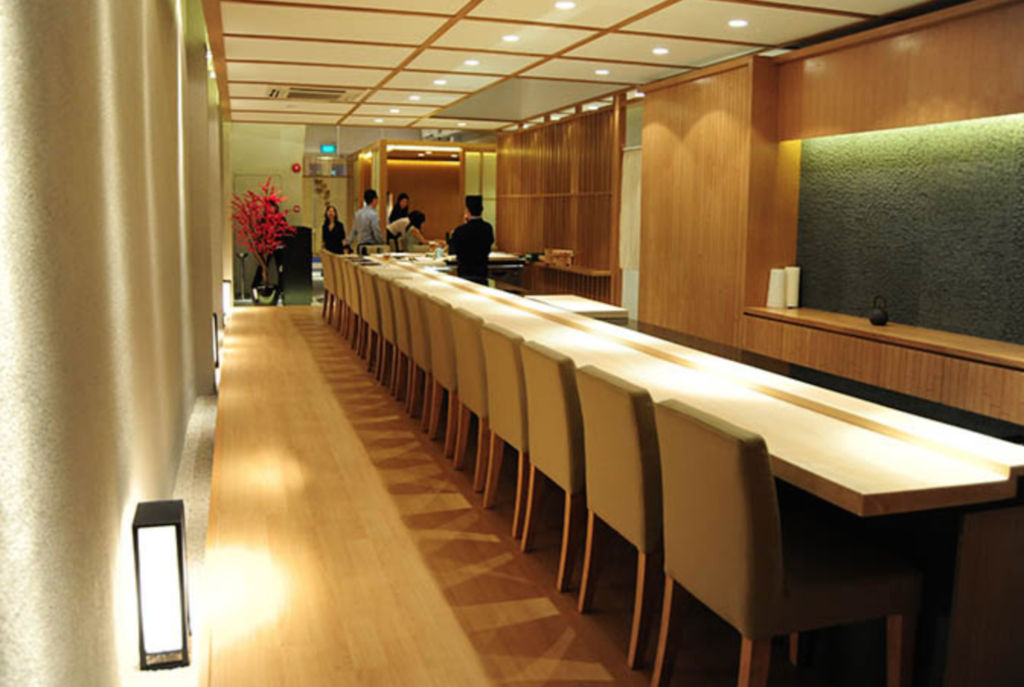 Sushi Mitsuya is helmed by Ryosuke Harada, who was previously Sous Chef at the Mandarin Oriental Tokyo's Sushi Sora. An elegant hinoki wood (Japanese cypress) counter spans the length of the restaurant, where diners can tuck into the Bara Chirashi set (S$50). It's served with scallop, anago (sea eel), and akami (lean tuna), and you can opt for an additional serving of Hokkai uni ($30) to add a briny richness to the dish.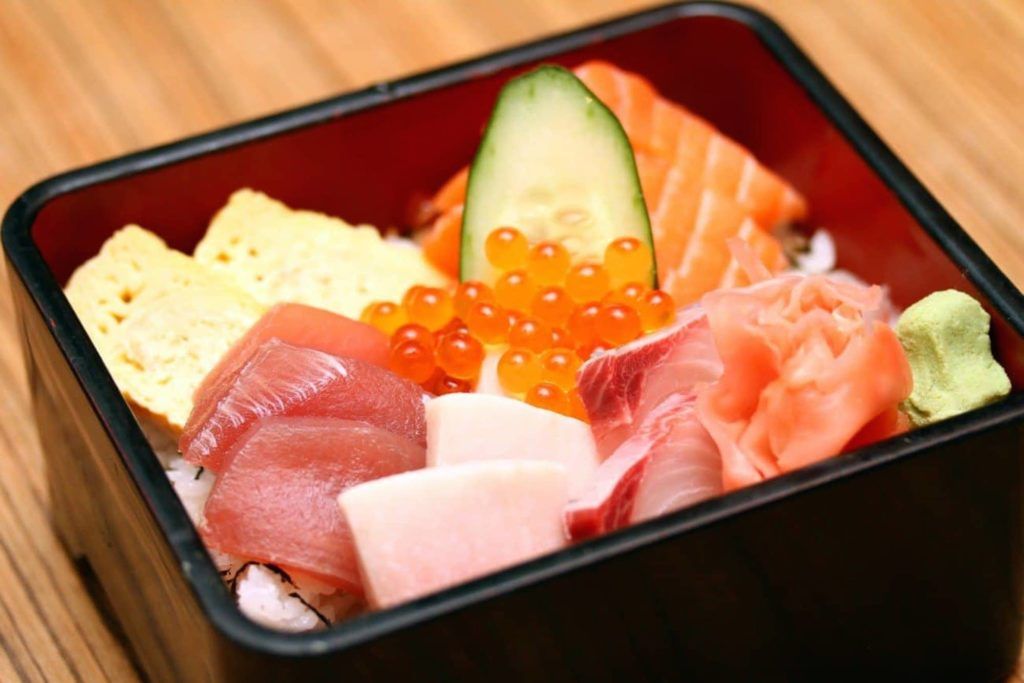 Chikuwa Tei's set dinner offers their signature Chirashi Kou (S$35). The dish is served with thick, glistening slices of salmon, chutoro (medium fatty tuna), scallop, kanpachi (greater amberjack), and unagi. Juicy home-made tamago and a generous portion of ikura from the famous Tsukiji market make welcome additions to the dish.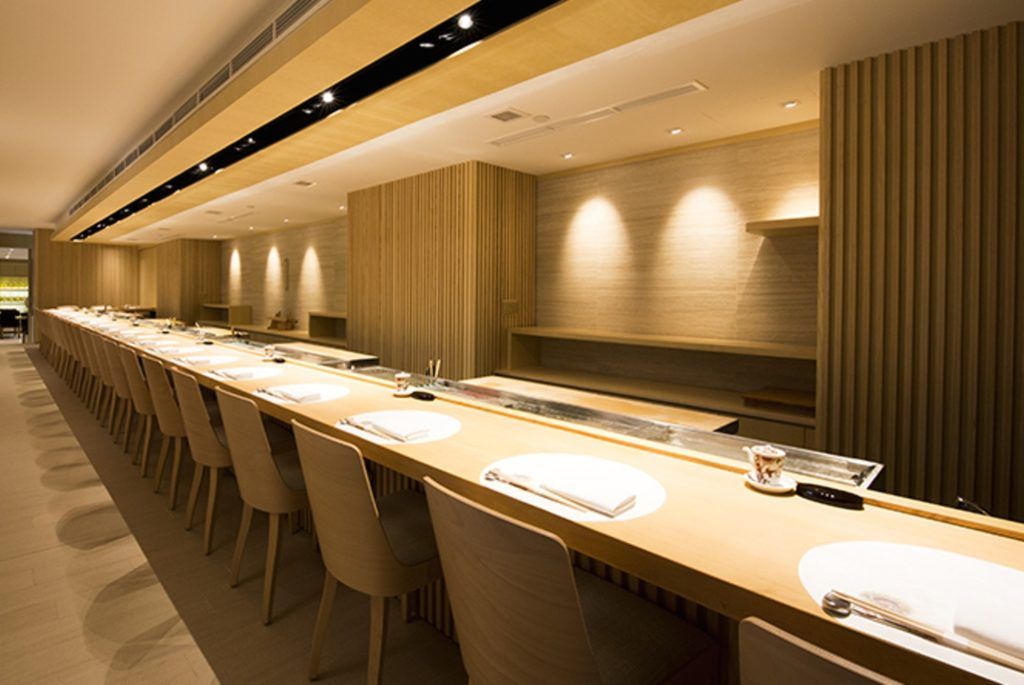 Tatsuya is a stalwart of the Japanese fine dining scene in Singapore. The restaurant is renowned for its sushi that's prepared with fresh fish from the iconic Tsukiji market in Tokyo. The Bara Chirashi (S$35.90) features cubes of succulent salmon, tuna, and assorted white fish. If you're a fan of seared fish, opt for the the Aburi Chirashi (market price), which is lauded as one of the best in Singapore. We've heard the fish slices are charred to perfection, and that the rice bowl even comes with ample servings of uni and ikura.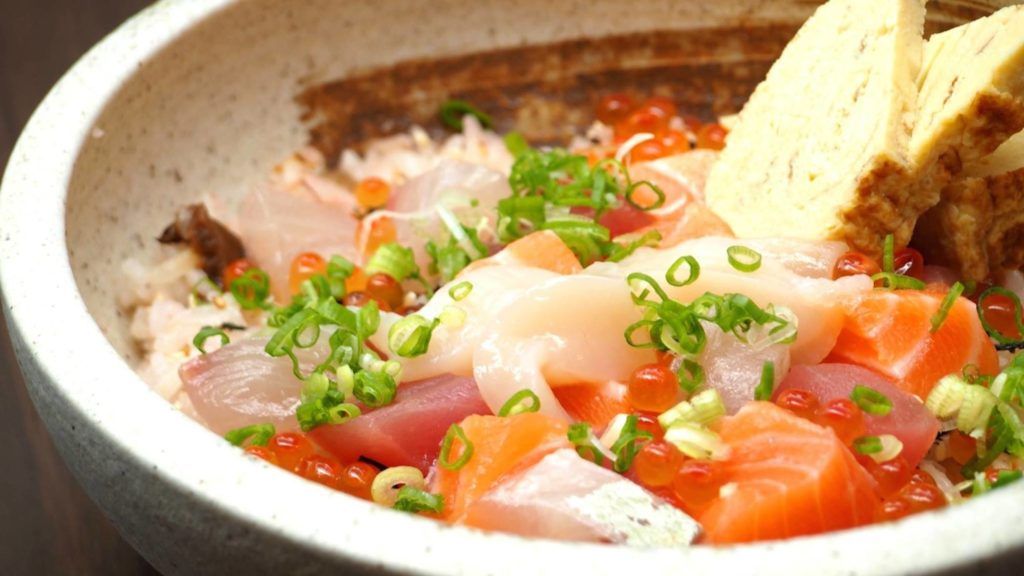 Chirashi enthusiasts will rejoice at the number of rice bowls on offer at Jin Fine Dining. Diners can pick from 10 options, spanning the classic Bara Chirashi (S$30) that comes with raw fish cubes and avocado; the more contemporary Kanpachi (amberjack) Truffle Chirashi (S$38). Generous portions of tuna belly, salmon belly, amberjack, snapper, ikura (Salmon roe), and botan prawns sit atop the Premium Chirashi. Many have heard of Teppei — thanks to its multiple takeaway joints– but did you know the original restaurant is located in Orchid Hotel? Teppei is known amongst sushi enthusiasts for its omakase as well as affordable rice bowls. Long queues are a common sight outside the premise. If you do manage to grab a seat here, go for the affordable Kaisendon (another name for Chirashi), which comes topped with chunks of salmon, tuna, and swordfish and a sprinkling of ikura (salmon roe).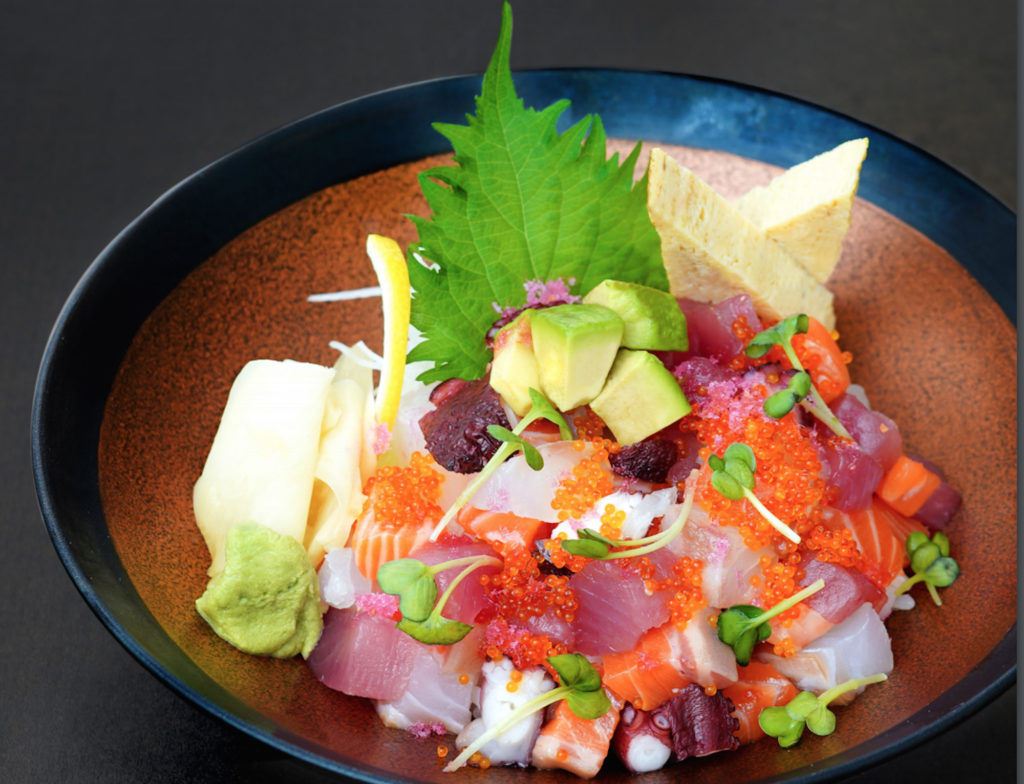 Sen of Japan offers modern Japanese cuisine alongside striking views of the Singapore skyline. The menu was designed by Chef Nakano Hiromi, who helmed Nobu at Hard Rock Hotel & Casino Las Vegas. Swing by for lunch for the classic Bara Chirashi don that's served with cubes of salmon, tuna, white fish, and octopus. Otherwise, make an occasion out of coming for the Premium Chirashi Don (S$79) at dinner — we heard it comes with premium ingredients such as otoro (tuna belly) and uni (sea urchin).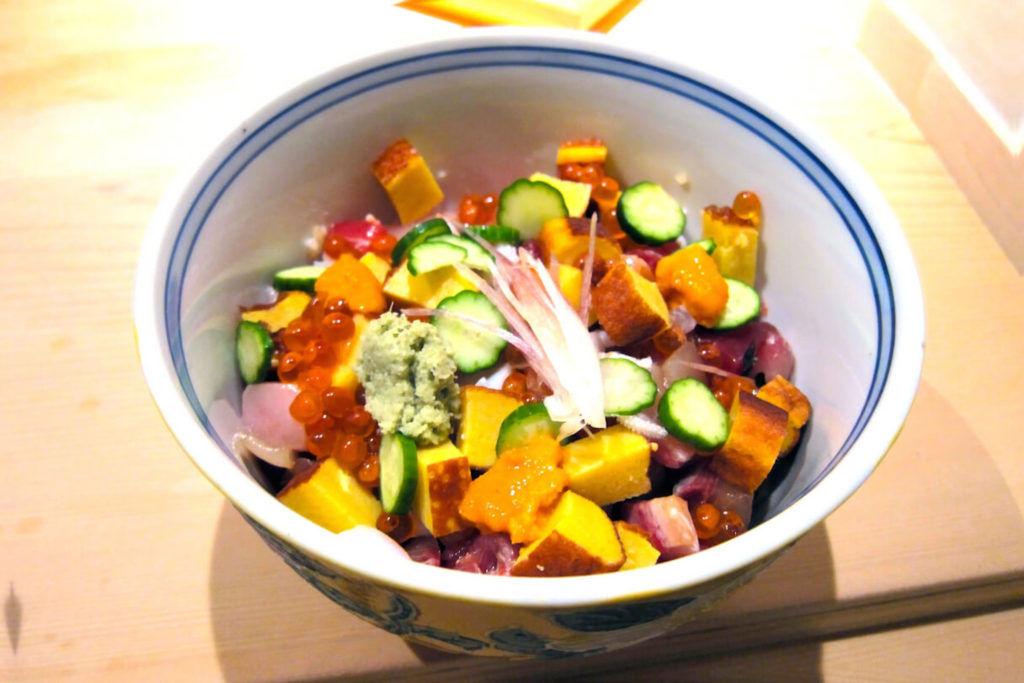 Aoki Sushi was founded in 2003 as a joint venture between Chef Kunio Aoki and the Les Amis Group. This fine dining restaurant offers a selection of premium Chirashi. The lunch menu is significantly more affordable, with the Mazechirashi priced at (S$42). If you're going all out, opt for the Chirashi Sushi Tokusen (S$95), which promises slices of exceptional grade sashimi.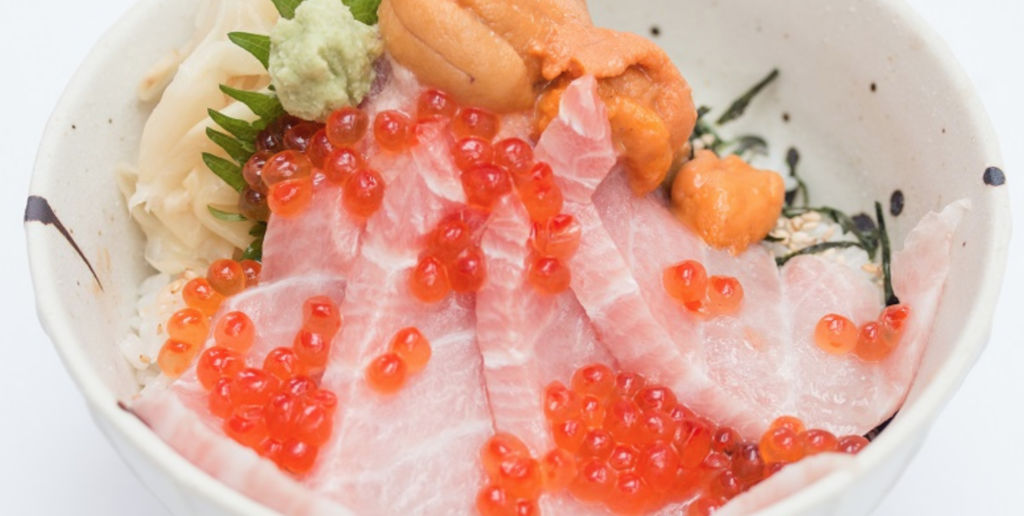 Kuro Maguro boasts the freshest tuna in town as it imports seafood from the Misaki Port in Kinagawa. The menu spans a variety of rice bowls, ranging from the classic Bara Chirashi (S$18.90) to the premium Hokkai Meshi (S$35.80). The latter is packed with slices of salmon, maguro, squid, scallop, botan ebi, and tamago. Sashimi aficionados will be pleased to tuck into the decadent Toro Uni Meshi(S$35.90), which features slices of marbled maguro alongside dollops of uni and ikura.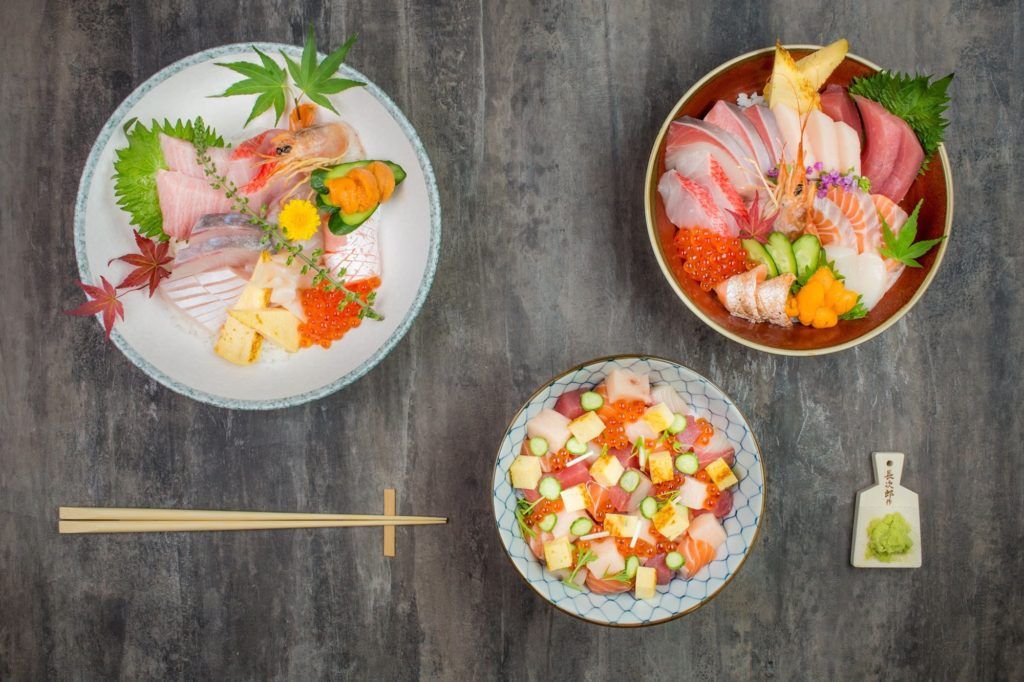 The Sushi Bar is arguably the pioneer of affordable chirashi that doesn't skimp on quality. The laid-back Japanese restaurant is well known for thick cuts and solid assortment for sashimi. Diners can choose from the Kaisen Chirashi Don (S$22.90/S$26.90) or the Aburi Kaisen Chirashi Don (S$26.90). Both bowls boast an ample selection of fish, including salmon, tuna, swordfish, scallop and ikura (salmon roe).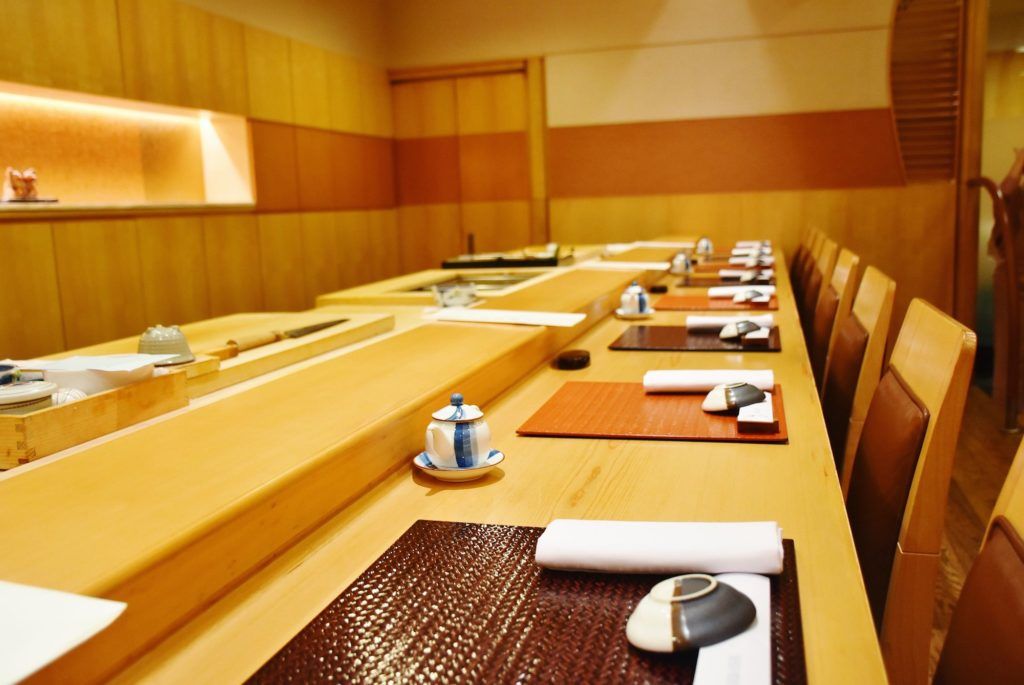 Shiraishi has been serving up authentic Edomae (traditional Edo-style) sushi in Singapore for over a decade. The restaurant prides itself in using only the freshest fish from Tokyo's Tsukiji Market. The classic Bara-Chirashi set (S$45) features cubes of succulent, raw fish over a bed of rice and includes the clear soup of the day, and dessert.